PRESS NOTES | Alex Austerberry (AP15s Semi-Final)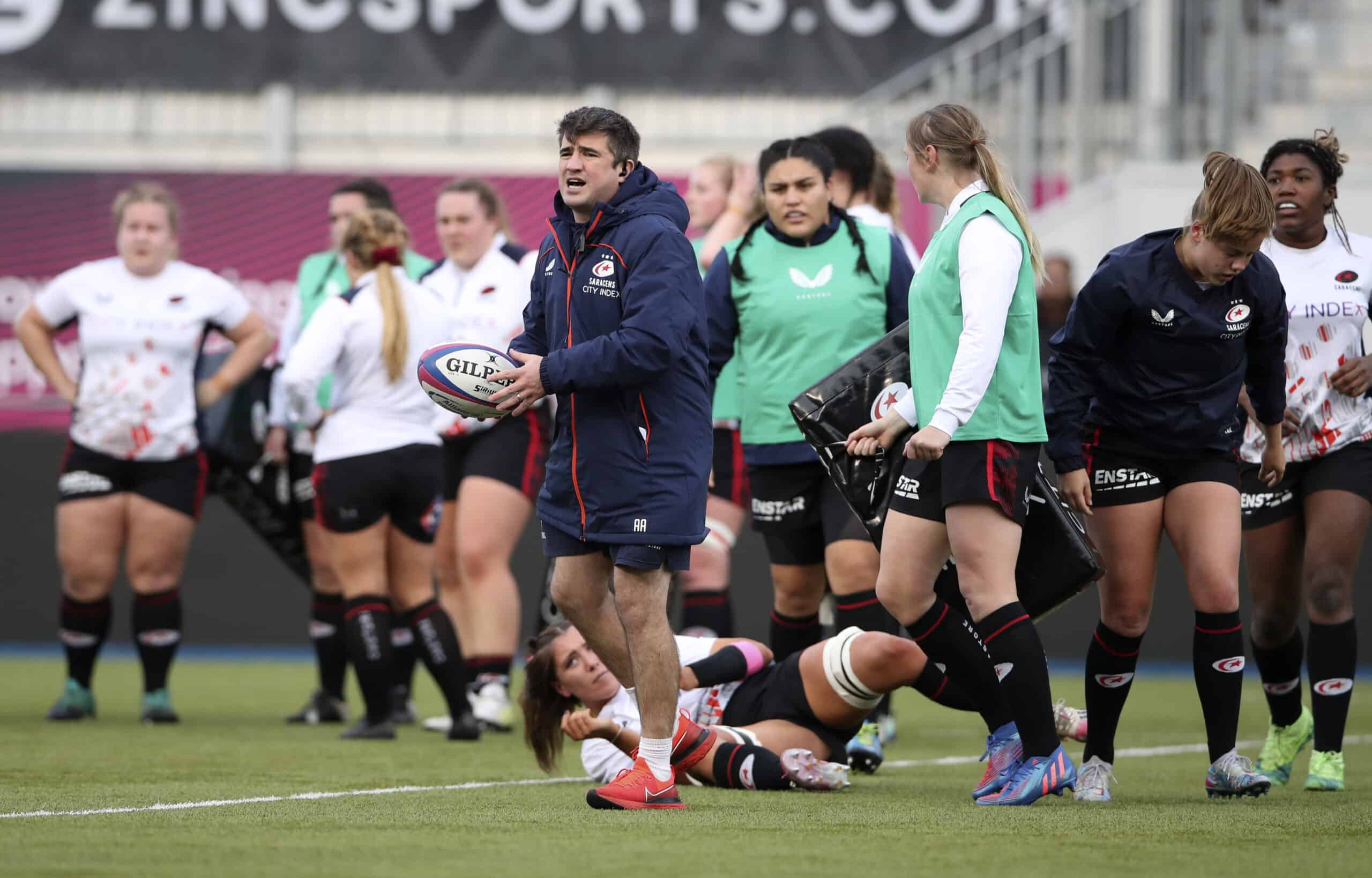 Director of Rugby Alex Austerberry is enthused by the challenge that lies in wait for his side on Sunday.
Saracens will travel to Sandy Park aiming to do what no side has done before in the Premier15s, by winning away from home in a semi-final. Austerberry though, admitted that there was a real hunger within the group.
"It's exciting. We've had a real good block of time together post-Christmas and we've played ourselves into some great form. Those four wins post Six Nations were important too. We took care of business and got ourselves into the play-offs, but now there is no better challenge than knockout rugby. There's nothing like knockout rugby and there is a real bounce in everyone's step."
The DoR paid credit to Exeter as a side and highlighted the importance of the contact area for both sides on Sunday.
"Fair credit to them, they do what they do very well. Two teams are going to be going at each other and whichever team can be as close to their optimum this weekend, will be the one that comes out on top. Whoever wins the collisions, will earn the right to play how they want to."
Whilst Saracens are the defending champions, Austerberry doesn't feel that his side are defending the trophy, instead highlighting the need to go out and look to win it again.
"You have to go out an earn a title. It isn't our title, it's a title we want to go and win. I truly hope that we show ourselves at our best this weekend, as that will give us the best chance of getting a result that the effort from everyone this season deserves. Anything short of us at our best will mean it will be a long day at the office."
It's been one of the most competitive seasons ever in the Premier15s and Austerberry admitted that he and his squad have relished the challenge.
"Teams are getting better now and the top eight are all really pushing each other. You've got to be on your game week-in, week-out. If it was easy, this wouldn't be fun. You want to be challenged and see your players at their best in those pressure moments. Whoever gets to the final, it's going to be incredibly tight. We've had to play really well for a number of weeks in a row to get into the semi-finals and that's all credit to what everyone else around us has achieved this season."
Whilst the international stars have shone again for Saracens this season, there have been a number of new faces making waves at the club, including four who made their England debuts in the recent Six Nations. Austerberry explained that seeing their progression and being a part of it was one of the most satisfying things as a coach, as his chargers embark on a significant challenge this weekend.
"Seeing those youngsters, you've worked with come through is special. You take a moment and realise how lucky you are to have been a part of it. If we are as good as we think we are as a coaching unit, the investment and the nurture that we all put in will allow these players to flourish. We've got players that have been here since they were 13/ 14. They are incredible players on the field, but even better people off of it and that's what you're constantly searching for."