Quick Questions | Alec Clarey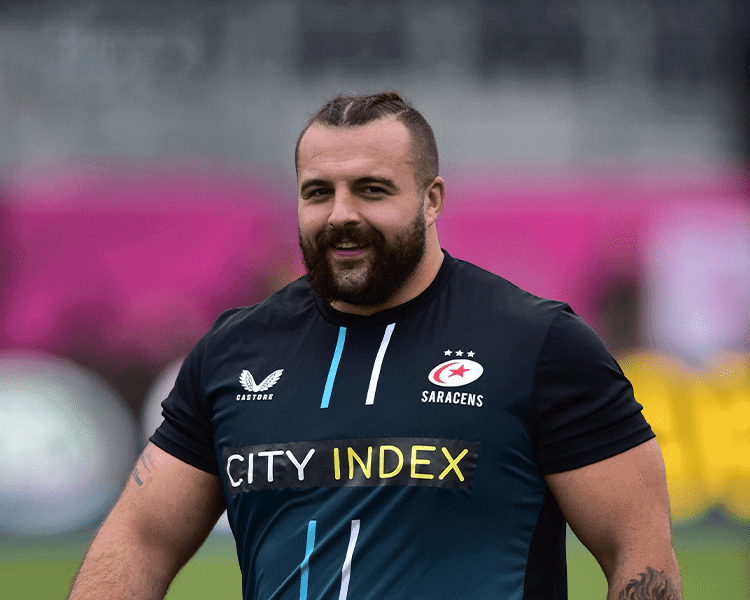 Prop Alec Clarey was next to face the Quick Fire Questions, and here are his answers!
FIRSTS:
Live sporting event?
A charity match at St James' Park, Paddy McGuinness was playing!
Time you picked up a rugby ball?
About 13 years old I think!
Celebrity Crush?
Rachel Stevens it has to be.
Gig you went to? 
My Chemical Romance in Newcastle.
Broken bone?
I haven't - touchwood!
Pet?
Cara - lovely Staffordshire Bull Terrier from my Nana.
Thing you do after a game? 
Call my Dad.
Thing you eat on a game day?
Pancakes.
Country you visited?
I went to Benidorm when I was six.
Club you played for?
Bishuurrp. Greatest club in the world. 
LASTS:
Book you read?
Bartley Gorman - King of the Gypsies.
Thing you bought? 
Some concentrated apple juice for my cider.
Thing you ate? 
Breakfast.
Thing you googled? 
What was Bartley Gorman's book called.
Holiday you went on?
Went to Russia with Jersey, it was class!
Sport you played besides rugby? 
Ultimate Frisbee. Me and Dom Morris play before training!
Time you watched a live sport? 
I don't like sport. Playing is good but I don't enjoy watching it. I want to go to the Darts though!
Person you called?
My Dad.
Team mates you'd like to be stuck in a lift with? 
Sam Wainwright. He cracks me up telling me stories about his family. 
Thing that made you laugh on a rugby pitch? 
The fact the streaker ran on the pitch against Exeter and literally no-one cared.