QUICK QUESTIONS | Ivan van Zyl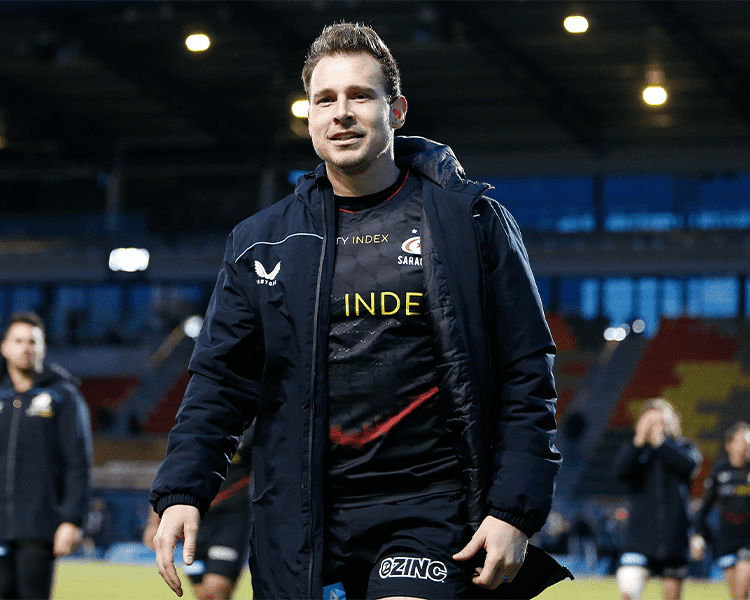 Ivan van Zyl was the next Saracen to take on the Quick Questions!
FIRSTS:
Live sporting event?
Rugby match at Ellis Park, Cats vs Highlanders if I remember correctly.
Time you picked up a rugby ball?
Really young, probably between 2 and 3 years old.
Celebrity Crush?
Kate Hudson
Gig you went to?
Afrikaans concert back in Pretoria
Broken bone?
Left arm
Pet?
Little Yorkie, Zara
Thing you do after a game?
Watch the game while having some ice cream.
Thing you eat on a game day?
Pasta with pasta sauce and a little bit of chicken.
Country you visited?
Scotland
Club you played for?
Tuks 
LASTS:
Book you read?
Winning the War in your Mind - Craig Groeschel 
Thing you bought?
Flat white, Nkora
Thing you ate?
Muesli and coconut yogurt.
Thing you googled?
Property24 
Holiday you went on?
Edinburgh and Lake District 
Sport you played besides rugby?
Golf
Time you watched a live sport?
York races
Person you called?
Wife
Team mates you'd like to be stuck in a lift with?
Nick Tompkins, Wolfy and Janco!
Thing that made you laugh on a rugby pitch?
Doesn't  make me laugh, but puts a smile on my face seeing Warrick's passion and energy on the side line. Especially when calls don't go our way.