QUICK QUESTIONS | Kapeli Pifeleti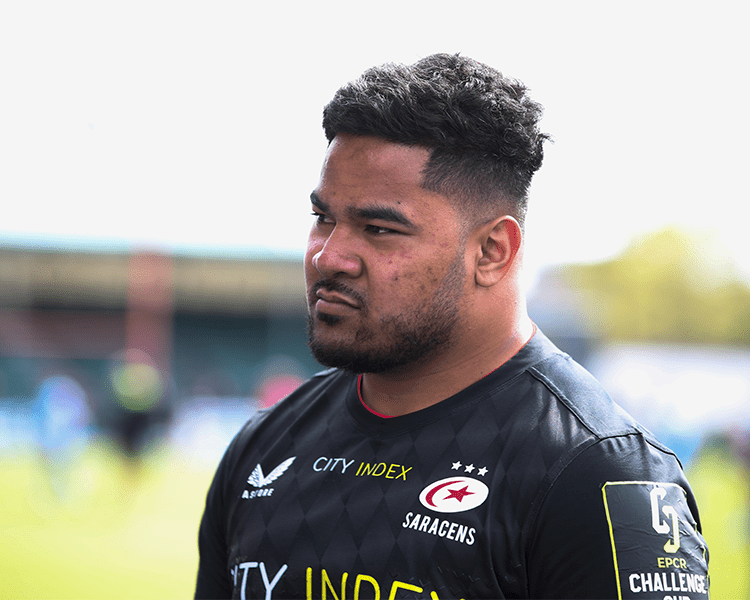 It was Kapeli Pifeleti's turn to step up to the mic for the Quick Questions!
FIRSTS: 
Live sporting event?
England vs Fiji in the 2015 RWC at Twickenham.
Time you picked up a rugby ball?
When I was 5 I think.
Celebrity Crush?
Alexandra Daddario.
Gig you went to? 
Tina Turner, White Swan.
Broken bone?
Broke my nose.
Pet?
Dog
Thing you do after a game? 
Get some food or drink Kava with the brothers
Thing you eat on a game day?
Breaded chicken with pasta and pancakes
Country you visited?
Australia 
Club you played for?
San Diego Legion
LASTS:
Book you read?
Ego is the Enemy
Thing you bought? 
Airfryer 
Thing you ate? 
Soya Sauce Chicken
Thing you googled? 
Easy dinners using an airfryer
Holiday you went on?
Back home to Tonga
Sport you played besides rugby? 
Athletics, shotput and Discus
Time you watched a live sport? 
Saracens v Brive
Person you called?
Ruben De Haas
Team mates you'd least like to be stuck in a lift with? 
Toby Knight, Sam Bryan and Tom Mills
Thing that made you laugh on a rugby pitch?
Tim Swinson kicking an unreal nudge against Ealing last year in the final.