Quick Questions | Manu Vunipola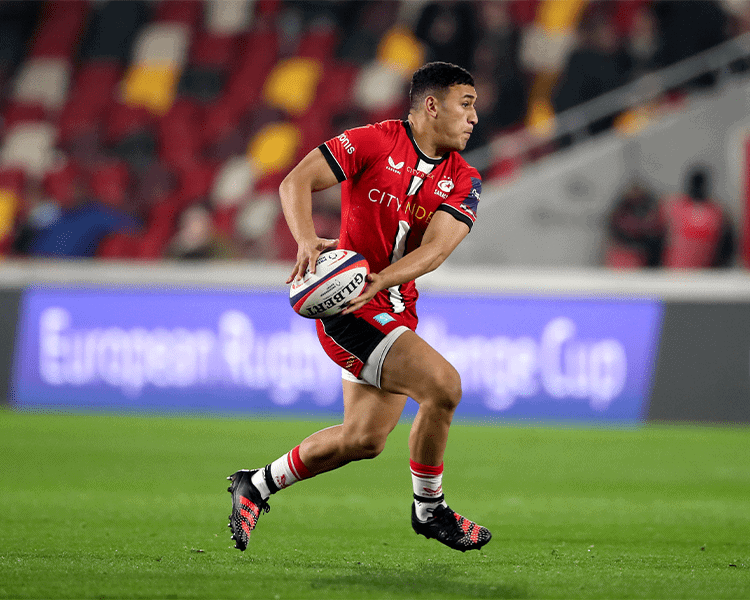 Manu Vunipola became the latest player to be under the spotlight for the Quick Questions!
FIRSTS:
Live sporting event?
I can't actually remember!
Time you picked up a rugby ball?
I was probably a little baby when I first picked up a rugby ball.
Celebrity Crush?
Ariana Grande
Gig you went to? 
I went to a Six60 concert.
Broken bone?
I broke my 4th metacarpal when I was at school.
Pet?
I've never had a pet!
Thing you do after a game? 
Have some pizza!
Thing you eat on a game day?
Pancakes.
Country you visited?
England was the first country I visited.
Club you played for?
Hull RFC.
LASTS:
Book you read?
The Subtle Art of not giving a …
Thing you bought? 
A penny board for my sister.
Thing you ate? 
Chicken Risotto
Thing you googled? 
What are the bones called in your hand?!
Holiday you went on?
Budapest
Sport you played besides rugby? 
5 a side football
Time you watched a live sport? 
Our last game!
Person you called?
My dad
Team mates you'd like to be stuck in a lift with? 
Sean Reffell, Baz and Charlie Watson
Thing that made you laugh on a rugby pitch?
When we played against Sale and the boys put in a huge defensive set. We turned the ball over, KP tried to box kick and got charged down!