QUICK QUESTIONS | Max Malins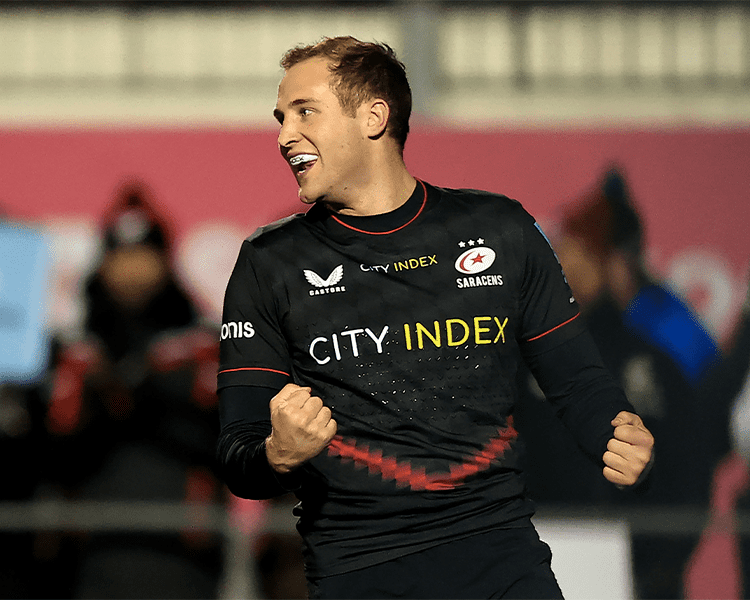 Upon his return from Six Nations duty, it was Max Malins' turn to take on the Quick Questions!
FIRSTS: 
Live sporting event?
An Ashes Test at Lords
Time you picked up a rugby ball?
Probably about 2 years old
Celebrity Crush?
Jessica Simpson
Gig you went to? 
Jack Cullen
Broken bone?
My little toe
Pet?
A guinea pig called Storm 
Thing you do after a game? 
Have an ice bath and a protein shake
Thing you eat on a game day?
A bacon and fried egg bagel
Country you visited?
Bali, but I can't remember it
Club you played for?
Bishop's Stortford
LASTS:
Book you read?
Mathew Syed - The Greatest
Thing you bought? 
My Mother's Day present
Thing you ate? 
A giggling squid from Deliveroo - sticky chicken!
Thing you googled? 
'Matthew Syed books' - I couldn't remember what it was called 
Holiday you went on?
Dubai with a school friend
Sport you played besides rugby? 
Pool
Time you watched a live sport? 
A football game at Tottenham Hotspur Stadium - Tottenham v Chelsea. What a stadium.
Person you called?
My Dad
Team mates you'd least like to be stuck in a lift with? 
Nick Tompkins and Ben Earl (depending how long we're in there).
Thing that made you laugh on a rugby pitch?
Ben Earl getting stepped by Charles Piutau. BADLY.