RWC19: England preview with Maggie Alphonsi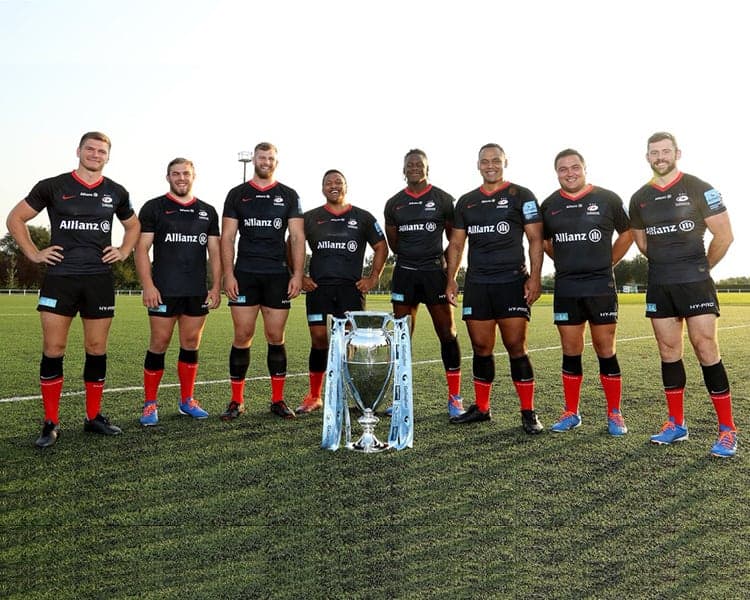 It's 2015 and England are about to host the Men's Rugby World Cup. There's a buzz. There's hope. There's expectation.
What the nation didn't foresee was the disappointment of the hosts being knocked out in Pool A - the first hosts to leave the tournament at that stage.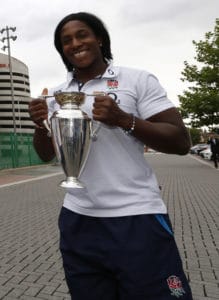 It was possibly the Men's side's darkest hour. England Women have also experienced heartache at World Cups. Similar pain but different circumstances.
In 2006, they suffered defeat in the final to New Zealand. Four years later, they lost by three points to the same opponent. Back-to-back despair and former Saracen Maggie Alphonsi was part of both squads.
Fortunately for the ex-flanker her dream finally came true in 2014. England Women used each setback as a building block to eventually be crowned champions of the world and Alphonsi believes the will take their learnings of four years previous to Japan.
"With each loss we grew stronger," the 74-time capped Londoner said.
"The experience of losing, especially the way we did in our two world cup finals, we learnt something about our team every time and we as individuals learnt something about ourselves as well. 
"No one can take that away from you, it's written in the record books – we have won a World Cup." - Maggie Alphonsi
"In 2006 we knew we weren't the fittest; we were fit but we weren't necessarily skilful in terms of dealing with those challenges in certain scenarios. In 2010 we lacked leadership in terms of leaders across the whole team and when things weren't going well how to problem solve. In 2014 we sorted it out; we had lots of leaders in our team, we were fit, we worked on our skills and handled the pressure. It came right."
She added: "Those players who were part of the 2015 campaign will remember what it feels like to lose and not make it out of the Pool Stage.
"They'll remember the pain and the frustration and the backlash from pretty much everyone regarding their efforts. Feelings like that are ones you hold on to and it was the same for us in our England team.
"When we lost in those two World Cups we didn't get a backlash but you got that feeling of emotion and pain that you don't want to go through again. In 2010 we were quite close but didn't make it. It spurred us on to be successful in 2014 and we finished off the job.
"World Cups are about the long journey you go on beforehand. Eddie (Jones) has had this squad for a four-year cycle, bar a few players who have come in, and that's when the World Cup journey started. They would've experienced losses in that time which would have built their resilience and built that emotional bond between each other as teammates."
Eight of Jones' squad already have that strong relationship Alphonsi talks about having trained and played with each other at club and international level for a number of years.
Saracens make up a quarter of the England squad with Owen Farrell - captain of the side - Mako Vunipola, Jamie George, Maro Itoje, George Kruis, Billy Vunipola, Jack Singleton and Elliot Daly named in the 31-man party.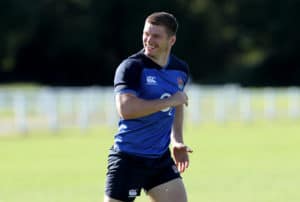 Alphonsi insists their big game experience and unity will prove valuable.
"I think it's going to be hugely important," she said.
"It's a big advantage that England have," she said. "It's a big advantage when you have a core selection of players from a club just because they've very much got that good bond, they train with each other day in and day out so they know how each other works and makes it that little bit easier. 
"They know what it feels like to win; they've played in environments where they've had to deal with the pressure; they've experienced coming from behind to get the win.
"These are key players in key positions which know how each other works. There is going to be times where there are going to be some real challenges over these next couple of months and because they're leaders at their club, you almost feel like England have players who can problem solve as they've played so much together and have won big games." 
Watch our eight England players in action for Sarries after the World Cup.
Check out which games are on sale!
England face Tonga in their opening Pool match before head-to-heads with USA, Argentina and France. 
There may be moments where things may not go as smoothly as planned or there may be physical and mental hurdles to jump along the way, however in Alphonsi's opinion, from personal experience, as long as they peak at the right time they can make 2019 a memorable year. 
"They've got Tonga which is a good game for them to have first up. The way their scheduling has planned out it actually has worked out quite well for them, they will build and build and build in time for the knockout stages. 
"It's all about peaking at the right time and as the tournament goes on anything can happen despite the fitness and how great the team may feel going into the tournament.
"(In 2014) we got better as the tournament went on and final time it was like we couldn't lose. Mentally we had played our best game in the semi-final and in the final it was like 'there's not even a discussion, we're not going to lose this'.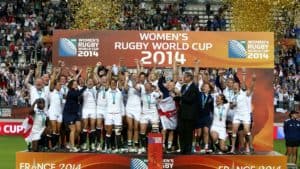 "We had ultimate belief from every player in the squad from starting to the bench; it was almost solid in terms of our mindset of what we were going to do in the game and just remember being in the moment. We felt really present and in control of every action where in previous World Cups the opposition or the referee was in control. This time we owned it."
And after such heartache and disappointment what were Alphonsi's emotions after finally achieving her goal of becoming a World Cup winner with her country?
"I had major relief that it had all be worthwhile. It was 12 years, of my life anyway, working towards that moment and it was very short and sharp!
"It was amazing. When the whistle blew I was like 'oh my god', it was a weight off my shoulders. I felt like for the past eight years I'd had a barbell on my back and we kept getting to the final and losing.  
"To finally win the final I felt someone had finally taken the bar off my back and I could walk tall. I was really proud of the journey. Getting that medal, it was surreal.  
"No one can take that away from you, it's written in the record books – we have won a World Cup. That's a nice feeling to know you've fulfilled an achievement you set out to achieve so long before."
Here's hoping Eddie Jones' side feel the same come November.
Fifteen players are representing Saracens at the World Cup. You can represent Sarries too with a new 2019/20 home shirt - purchase yours HERE!