Saracens announce Netball partnership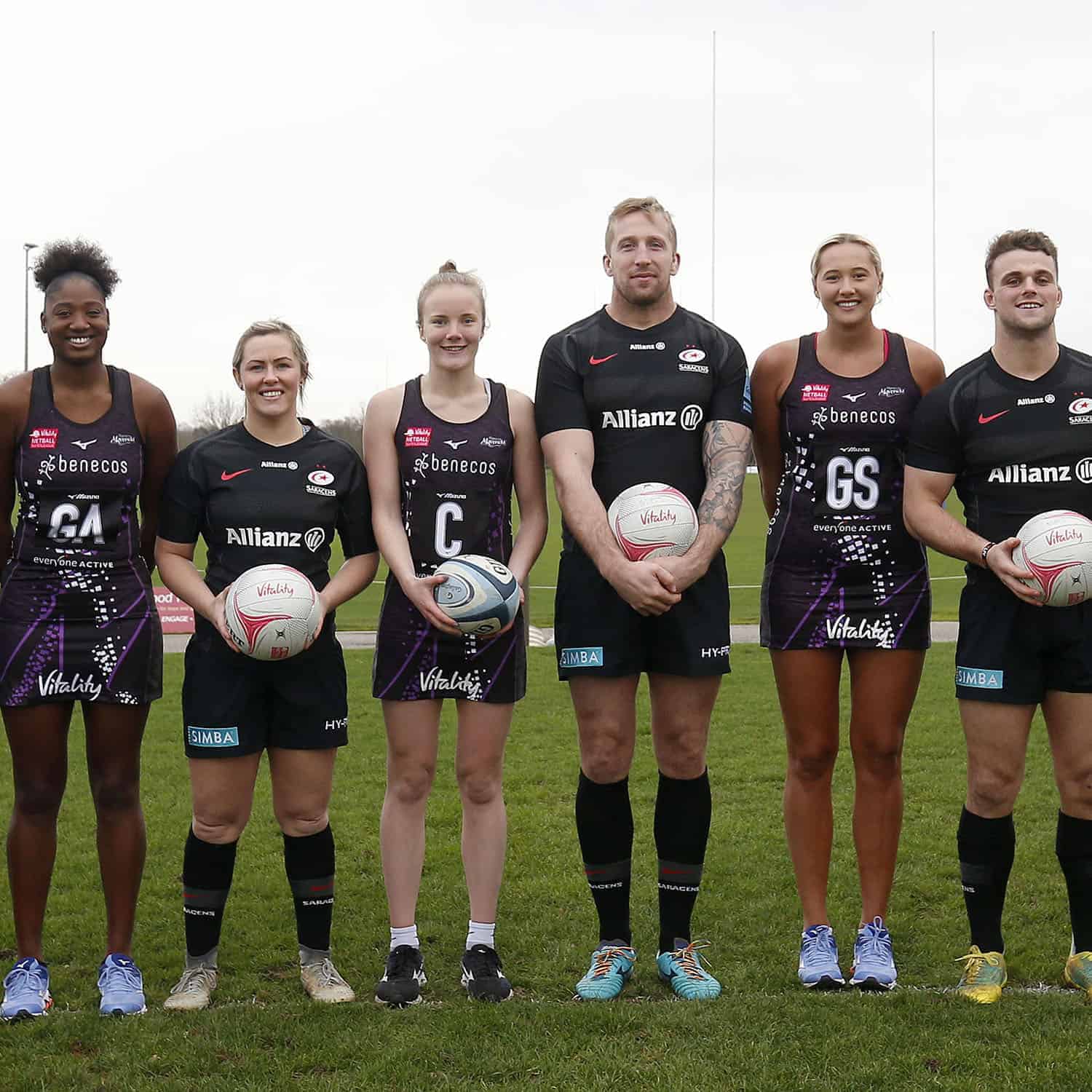 Saracens Rugby Club is pleased to announce it has acquired 50% stake in Vitality Netball Superleague team, benecosMavericks, in a mutually beneficial partnership that will help fuel the next phase of growth for both organisations.
The North London Rugby Club and the renamed Saracens Mavericks are culturally aligned through their independent spirit and constant drive for sporting excellence.  This strategic partnership will be underpinned by; sharing resources and insight for elite player performance, access to a wider fanbase, commitment to community outreach programmes and the integration of key business functions.
Tim Hunt, who oversees the commercial operation at Saracens said:
"Netball is one of the fastest growing sports in the UK and we are excited to be joining forces with Mavericks.  Part of our growth strategy is to collaborate with others that share our ethos and help widen our audience reach.  To achieve this, the dual-priority is to create an environment where our elite teams continually strive for sporting excellence and to inspire our local communities to lead healthier, happier lives through the positive power of sport.  Mavericks mirror our culture making them a perfect match for Saracens."
Kathryn Ratnapala , Director of Netball for Saracens Mavericks said:
"This has been a fantastic opportunity to join forces with Saracens and continue to push to be the stand out, ultimate franchise within Vitality Superleague. Saracens have proved to be role models and leaders in their field and merging with this high-performance culture and club is a great step forward for Mavericks. We would like to thank Benecos for their support for the last 2 years as we continue to work with them as our title sponsor this season"
Saracens Mavericks will commence their challenge for the 2019 Vitality Netball Superleague title on 5 January 2019 at Super 10's in Birmingham Arena.  First home match of the campaign, at the University of Hertfordshire Sports Village, will be played against Loughborough Lightning on Friday 25 January at 7-00pm.
For more information on the Saracens Mavericks partnership, including a full list of FAQs, please visit;