Saracens launch Online Auction Platform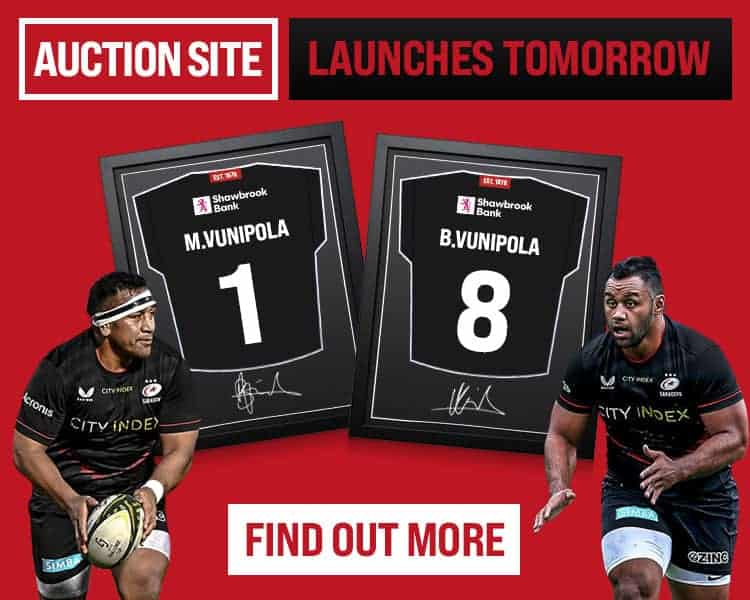 Saracens are delighted to announce the launch of a new auction platform through our online shop.
Launching tomorrow at 12:00pm, Saracens and sports fans will be able to bid on exclusive memorabilia from their favourite Saracens players to sporting collections from the ages.
The auction kicks off with an incredible piece of memorabilia available this weekend. Recently re-signed pair Billy and Mako Vunipola will be signing their match-worn shirts from Saturday's match against Bath in what is the first game at StoneX with the new West Stand, and the bidding  process will start at 12:00, running for seven days.
How does it work?
Place your bid – We will bid on your behalf. All you have to do is tell us the highest amount that you are willing to pay, and we will take care of the rest. As soon as bids come in we will monitor them, and as long as it is within your budget we will keep you in front. Rest assured we will ensure that the limit is not exceeded.
Here's how bidding works:
If the current bid is £20 and you bid £30, we bid £21 for you. If no-one else bids you win and pay £21. If someone else bids £31, we bid for you to you maximum of £30.
Keep an eye out over the coming weeks for exciting additions and your chance to own pieces of history!
For full details of the auction and bidding process, head to shop.saracens.com