Saracens renew Greene King partnership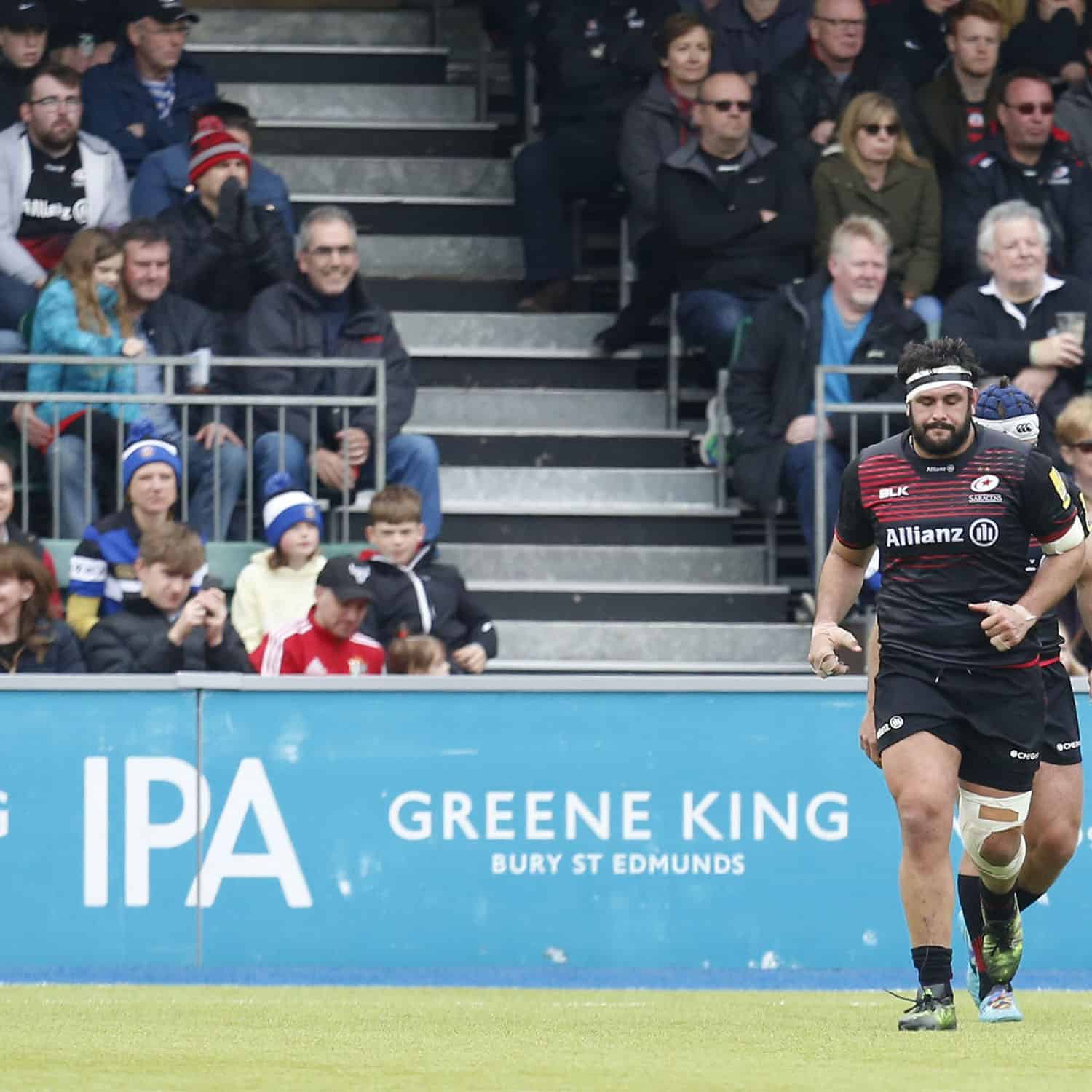 Premiership Champions Saracens have renewed their successful partnership with Greene King ahead of the 2018/19 season, welcoming Greene King IPA as the Official Beer of Saracens Rugby.
The partnership, which was first established in 2013, has been extended for a further five years and means that fans visiting Allianz Park can enjoy a pint or two of the UK's fastest selling cask beer whilst watching their team in action.*
As part of the agreement Greene King IPA and East Coast IPA will be available in all Allianz Park bars, while the partnership will also see Greene King install a new bar at the ground serving a selection of its Craft Academy beers, such as Over Easy, developed by its apprentice brewers.
To celebrate the new contract Saracens players Jamie George, Richard Barrington and Dominic Day visited Greene King brewery in Bury St Edmunds, surprising visitors on the regular brewery tour. The players learnt about the brewing process before getting behind the bar to serve a few customers at the brewery's tap bar.
Tim Hunt, CEO of Premier Team Promotions Ltd, the joint venture now overseeing Saracens' commercial operations, added: "We are thrilled to continue our partnership with Greene King. After working with Greene King for the last five years it is evidence of a successful partnership that the relationship has been extended for another five years. I look forward to the launch of the Craft Academy Bar at the first home game of the season and continuing to work with Greene King to improve the matchday experience for our supporters."
Matt Starbuck, managing director, Greene King Brewing & Brands said: "We are delighted to renew our partnership with Saracens and for Greene King IPA to become the official beer. Together we hold similar values, to be the very best at what we do. The partnership approach with Saracens centres around delivering the best beer range and developing a customer engagement programme including experiential activity and competitions to enhance the fans' experience."
*Source: CGA Brand Index MAT to 16/06/18 based on Rate of Sale of cask brands in more than 5% distribution