SARACENS SPORT FOUNDATION GOLF DAY 2018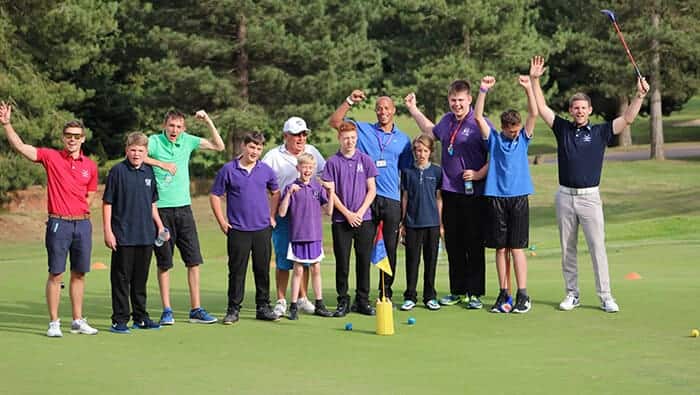 We are delighted to announce that sign up is now live for this year's golf day!
The Saracens Sport Foundation Golf Day raises money to support our very own disABILITY golf programme, 'Sarrie's Swing', in partnership with Essendon Country Club.
Sarrie's Swing is starting its second year of delivery today, in two local Special Educational Needs schools, aiming to transition participants into local golf clubs. The participants will complete their outreach programme at the golf day itself, taking part in an inclusive competition, before receiving their certificates.
We look forward to having another great day and if you would like to register your interest, please email benjaminlawrence@saracens.net or call 02036757278
Please be aware that the 'EARLY BIRD OFFER' is only available until the end of April!