Saracens welcome Enstar as official Re/insurance partner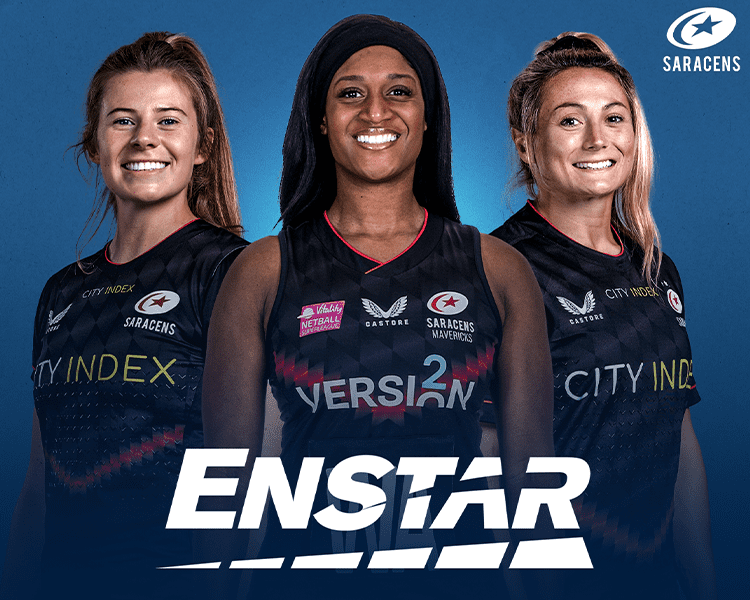 Saracens is delighted to announce a new deal with Enstar, who are now the o
ffi
cial Re/insurance partner of both the Saracens Women and Mavericks.
Enstar is a leading global insurance group that delivers innovative capital release solutions through its network of group companies. For more than 27 years, Enstar's core focus has been acquiring and managing re/insurance companies and re/insurance portfolios. Since formation, Enstar has completed or announced more than 100 acquisitions or portfolio transfers.
By partnering with Saracens, Enstar aims to play a significant role in challenging gender stereotypes and biases, breaking down barriers and creating inclusive environments in which women and girls can strive. Enstar supports and champions women as role models, aligning well with Saracens who are at the forefront of women's sport.
Enstar's branding will be visible on the women's match shorts and also on the Mavericks' dress for the remainder of the 2021/22 season and beyond.
Saracens CEO, Lucy Wray is delighted to welcome Enstar on board.
"This partnership between Enstar and both Saracens women's teams is extremely exciting for us because it is completely focused on people; which aligns perfectly with our values at Saracens.
Enstar has continually highlighted how their own people are at the forefront of driving this partnership forward and they want to make a difference in women's sport. We really believe this is the start of a fantastic journey together, working with wonderful people, and driving forward women's sport."
Orla Gregory, Enstar's Group COO and Acting CFO, said: "Diversity is an important part of Enstar's success, and our three-year partnership with Saracens reinforces our long-term commitment to supporting women in sport. Saracens women's rugby and Mavericks netball teams are inspiring and talented athletes, and we are proud that we'll be able to play a role in their continued success, both on and off the field."
Seema Thaper, Enstar's Group Chief Risk Officer and ESG lead, added:. "We aim to highlight talent, inspire individuals and remove barriers to success for any member of staff. By contributing to Saracens women's rugby and netball, Enstar can make a difference to the development of the players and the teams. We are proud to be aligned to an organisation with these shared values and look forward to the value the partnership can bring to our company-wide promise to embrace diversity, equity and inclusion."