Saracens welcome Science in Sport as Official Nutrition Partner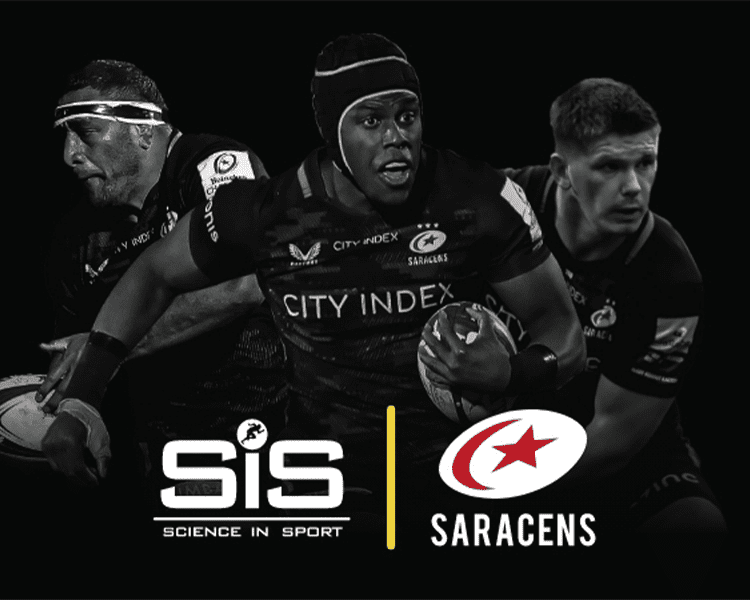 Saracens is delighted to announce a new partnership with Science in Sport as Official Nutrition Partner.
This exciting new three-year agreement will see the team at Science in Sport support the team with a full nutritional strategy and access to bespoke product provision, to ensure that they are able to perform and recover at the highest level.
They have been providing nutritional support since the start of the 2022/23 season to the Men's team are helping to fuel the squad who are currently in the middle of their Gallagher Premiership and Heineken Champions Cup campaigns.
Their extensive range of products, which help the team with Energy, Hydration and Recovery have been proven by the world leading experts in Nutrition since 1992.
Ben Spencer, Saracens' Performance Nutritionist is excited to have Science in Sport on board.
"Saracens are committed to providing the best performance nutrition service to our athletes and having a nutrition partner that shares this ambition helps support performance both on game day and during training.
Our partnership with Science in Sport provides a great opportunity for innovation and development around rugby specific performance nutrition and we look forward to the next three years of support."
Sam Driver, Global Head of Elites at Science in Sport is excited to join the Saracens family.
"We're delighted to partner with Saracens for the next three years and beyond. It's clear to us the organisation is committed to performance at the highest level and this includes their approach to performance nutrition.
We'll be working with the performance team to improve all areas of nutrition support including across the core pillars of hydration, fuelling, and recovery. The Science in Sport team will be crafting and creating bespoke supplements to support the team's efforts and ensure they are primed to compete for the major honours this season and beyond."
About Science in Sport
Science in Sport plc, headquartered in London, is a leading sports nutrition business that develops, manufactures and markets innovative nutrition products for professional athletes, sports and fitness enthusiasts and the gym lifestyle community. 
The company has two highly regarded brands: PhD Nutrition, a premium protein brand targeting gym lifestyle and sports enthusiasts, and SiS, a leading brand among elite athletes and professional teams competing at the highest level within endurance sport.
SiS, founded in 1992, has a core range comprising gels, powders and bars focused on nutrition and recovery and launched the world's first isotonic energy gel. 
SiS is the official sports nutrition supplier to over 330 elite teams and athletes globally, including INEOS Grenadiers, Tottenham Hotspur, Milwaukee Bucks, British Rowing and USA Triathlon. 
SiS supplies more than 100 professional football clubs in the UK, Europe and USA, including MLS Champions NYCFC.
SiS is an official partner to New York Road Runners, and the official gel partner of the TCS New York City Marathon.