Sarah Bebbington to retire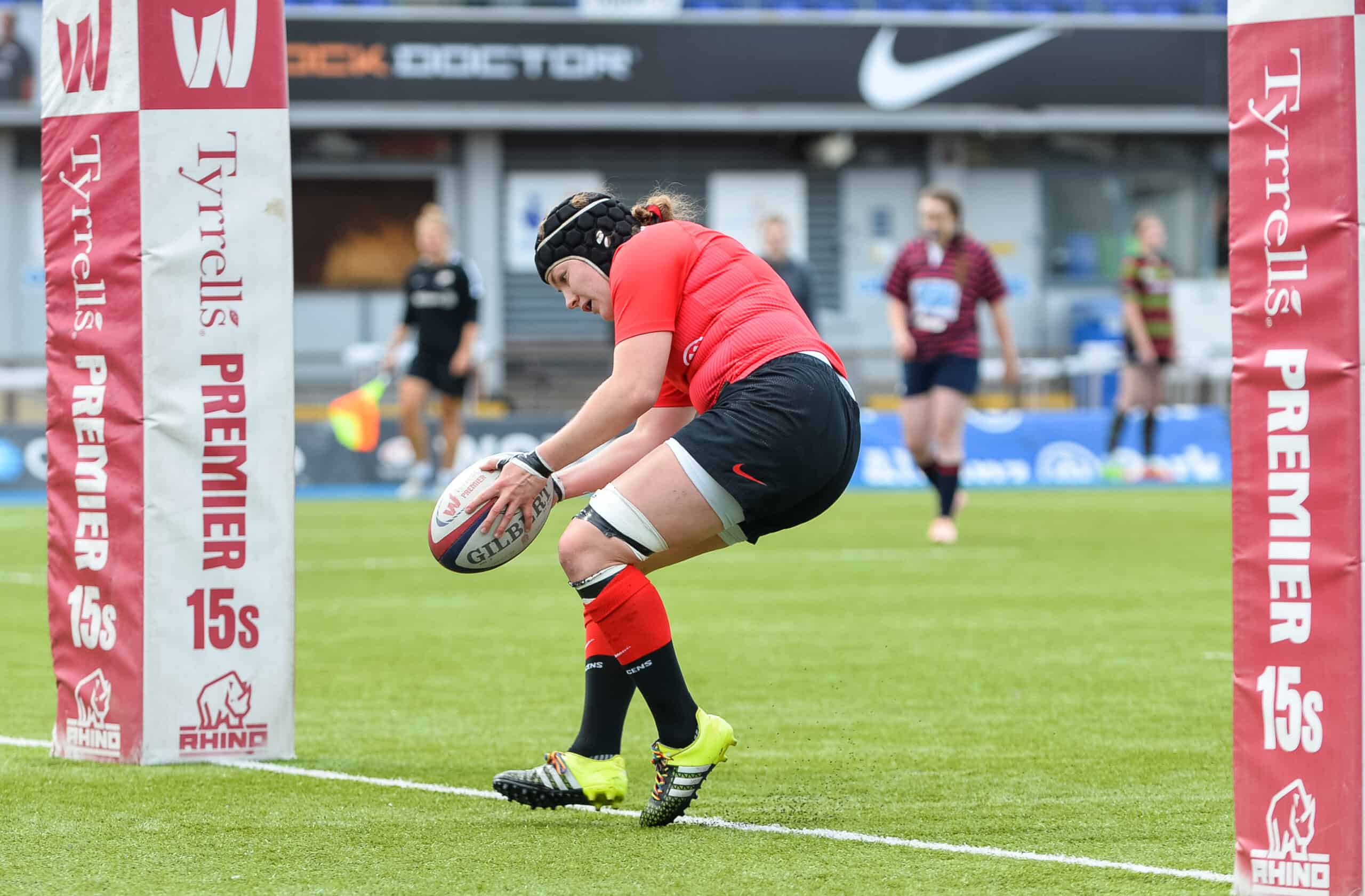 Saracens stalwart Sarah Bebbington has today announced her retirement from the game.
The dynamic forward joined the club in 2010, before returning in 2017 and went on to make 37 appearances for the club. Bebbington came off the bench in the 2019 Premier15s final and was a key part of this season's successful cup side, which made it to the Allianz Cup final.
Speaking about the decision to retire, Bebbington admitted to an element of sadness at her playing career coming to an end. However, she was glad to be going out on her own terms.
"I'm really sad to be retiring, as Saracens has been a massive part of my life since I was 18. Having moved across the country to university, I've dipped in and out around my physio career but I've loved every minute of it. The people - players, coaches, physio, S&C and fans have made my time at Saracens and created some of my best rugby memories which I will forever cherish. It's now time for my next chapter in life and I'm pleased I'm able to go out on my own terms. But, I will miss it for sure. Once a Saracen always a Saracen. Thanks to everyone for the memories, there is nowhere else like it."
Director of Rugby Alex Austerberry also paid tribute to a player, who has become a rock in the Saracens squad since first joining the club.
"Sarah has been a tremendous servant to Saracens and Hertfordshire rugby. She joined Saracens when moving to the area for studies and made her debut for the 2nd XV as an 18-year-old. Her versatility and willingness to always do what the team needed has seen her play across the pack and in the backline. A physical, and explosive ball carrier who would always put her body on the line, she became a high-quality contributor to Saracens. Over time, Sarah developed into a superb leader, a voice of reason and a trusted member of the group, who would always lend support and an ear to help others. I would like to thank Sarah for her great service. Everyone at Saracens wishes her all the best with her next chapter."