Sean Maitland celebrates the winners of the Premiership Rugby Community Awards 2023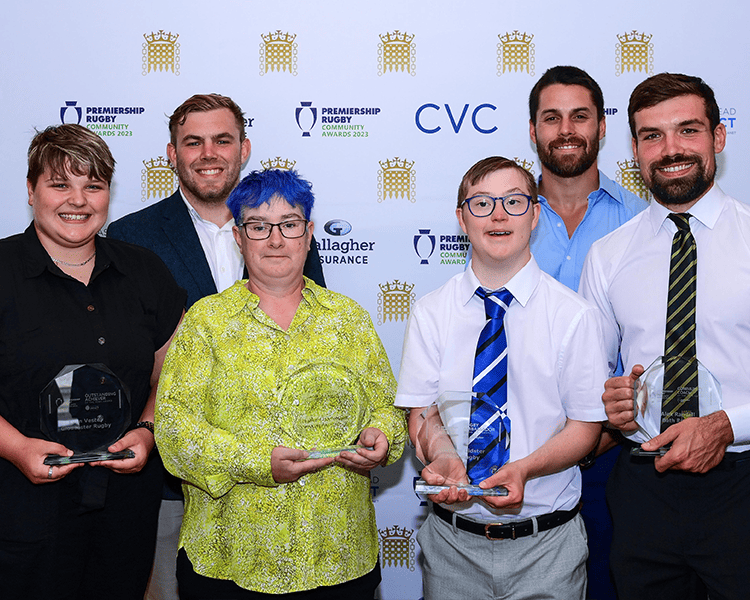 Following a moving Premiership Rugby Community Awards ceremony today (11th July 2023) at the Houses of Parliament, Community Player of the Season, Saracens' Sean Maitland, applauded both the winners and the club teams who deliver community programmes across the country.
"To hear the journeys the young people in this room have been on, and the challenges they have overcome, reaffirms why I am so passionate about bringing rugby into young people's lives. Seeing the impact of the Premiership Rugby Community programmes first hand today is an honour. Congratulations to all the nominees and participants – you are all an inspiration!
The time, commitment and understanding that the volunteers and coaches give to deliver the programmes is humbling. For me as a player, knowing that individuals and communities are benefiting from getting involved in the game is hugely motivating. If our performances on the pitch can inspire and engage others – together we can make a huge difference to so many lives."
The Community Awards saw an attentive and at times emotional audience celebrate the achievements of four inspirational individuals as they collected awards. Each has either personally benefitted from, or helped deliver, Premiership Rugby's community programmes which have helped over 250,000 young people this season alone to fulfil their potential through the power of rugby.