Seasonal Members EPCR update: ACTION REQUIRED!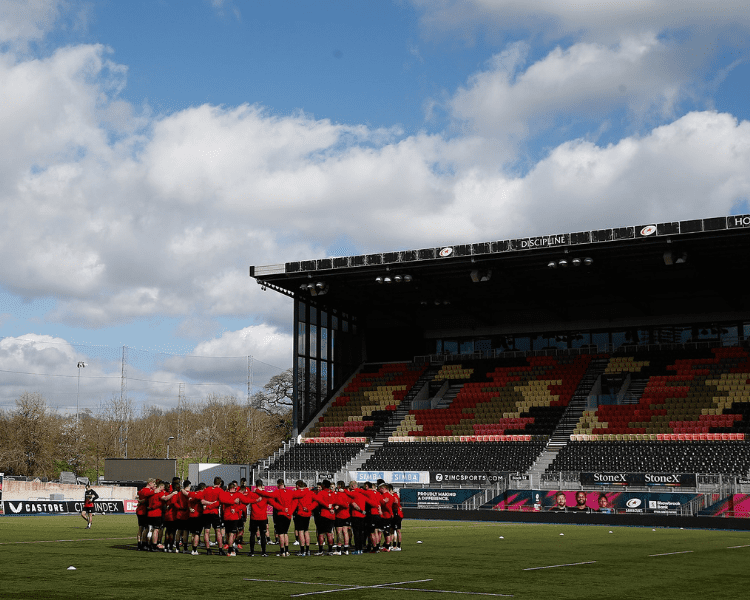 Dear Seasonal Members,
We wanted to alert you to the fact the EPCR have informed us that if we were to progress to round 16 in the EPCR Challenge Cup with a home tie, then our match would be played at StoneX Stadium on Sunday 17th April (EASTER SUNDAY) with a 13:00 kick-off.
We will not know if we have qualified at home nor our opponent until we have the result of our game away against Brive on Friday 8th April, and other pool matches over that weekend, but we need to plan now to make it very easy for our loyal Seasonal Members to join us if we enter the knock-out stages.
Given the short notice we will be offering a special price to all Seasonal Members to purchase tickets from Monday 11th April.
We will not be reserving your current seats for this match as it does not form part of your Seasonal Membership but if you act promptly on 11th April then you should be able to select your current seat should you wish to. This game will also provide you with the opportunity to pick a seat in the new West Stand should you wish to experience the stand before Seasonal Membership renewals begin toward the end of April.
To help us plan the most effective match day experience please could you let us know if you are planning to attend the game by clicking below.
https://www.saracens.com/please-help-us-plan-ahead/ 
Please note we will be offering a simplified range of catered hospitality packages if you wanted to bring the family or friends along for a great day out at StoneX Stadium – all package details and ticket prices to follow once we know the results of these key fixtures!
Very best wishes,
Saracens Supporter Services Team