Six set for world cup semi-final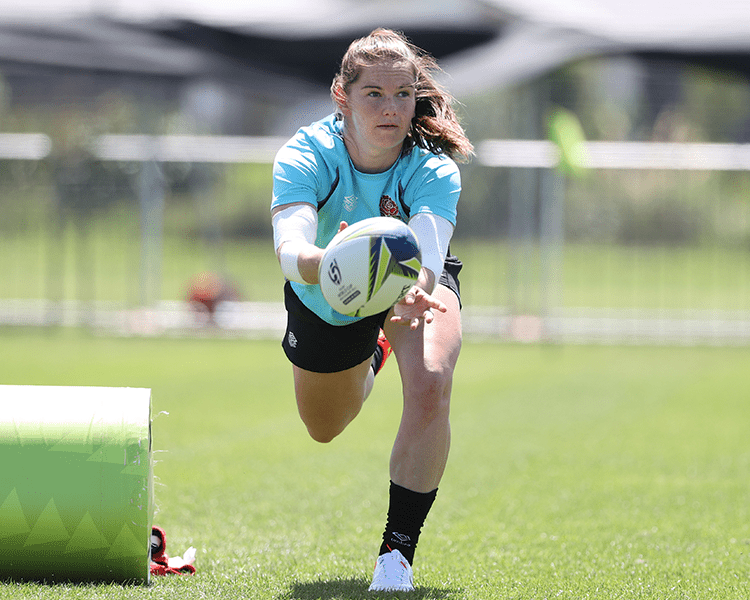 After a wet and windy victory over Australia last weekend, the Red Roses are now just one game away from a return to the Rugby World Cup final.
Standing in their way is the sizable threat of a Canadian side that will be buoyed by their victory over North American rivals USA in the quarter finals. Six Saracens stars have been named in the England 23, with Hannah Botterman coming into the starting XV, after impressing off the bench against the Walaroos.
Botterman is joined in the pack by last weekend's hattrick hero and Player of the Match, Marlie Packer. Elsewhere, the backline for England sees just one change, with Claudia MacDonald coming into the side. This means that Saracens pair Leanne Infante and Zoe Harrison will continue their partnership at halfback, with Harrison having started every match so far this tournament.
On the bench, Poppy Cleall and Holly Aitchison are again poised to make an impact, alongside former Saracen Rosie Galligan.
Continuity has been the theme for Head Coach Simon Middleton thus far, as he explained how important that consistency had been for his side.
"I was really pleased with our performance against Australia in what were tough conditions. Continuity is an important factor in team selection, and we have achieved that through training, the pool stages and the quarter final. Having said that, if you see an opportunity to improve or create different pictures that you believe could benefit the team's performance, you have to be brave enough with your selections to make those calls. We have done that throughout the competition to date and that philosophy will not change."
Middleton though, urged his players to focus on themselves and their own performance, against a strong Canadian side this weekend.
"Canada are an opponent we know well with great pedigree and history in the women's game. We know they are a strong side. We respect all they might bring but are focused on our own performance."