StoneX Standouts | Paul Lazarus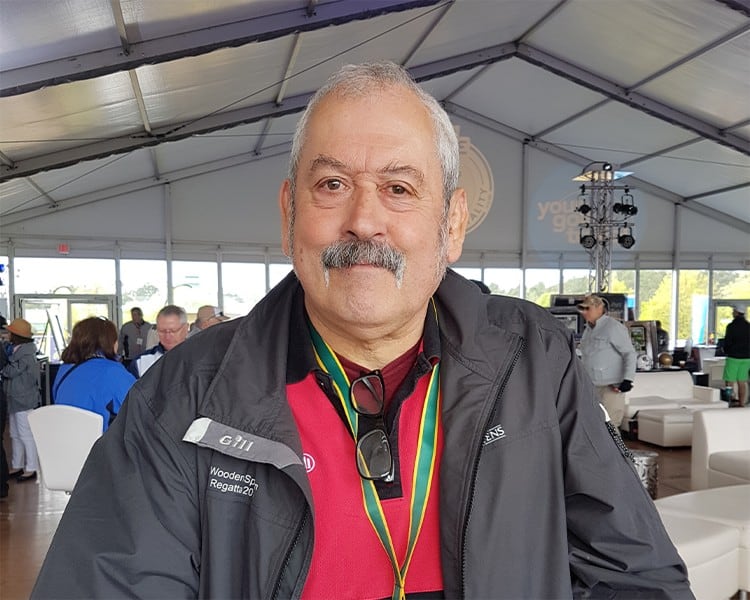 Chief Steward Paul Lazarus has worked at every game bar one since the StoneX Stadium, hosted it's first match back in January 2013.
"I missed one game," says Paul. "It was against Leicester one Christmas when I was "stuck" in Cape Town. Other than that, I've been on duty for every one – including all the Women's games. I've got so many memories."
Paul was on duty for the soft opening of the ground when Cardiff Blues were the visitors in the Anglo-Welsh LV= Cup on January 25, 2013.
"I remember that one because, in truth, the ground wasn't quite ready," he says.
"When I arrived in the morning there were still cherry pickers behind the new East stand and there was lots of snagging work to be finished by the Contractors.
"And it had snowed overnight so I spent a long time shovelling snow off the South Stand stairs, only to then get hit by a load more as it fell off the Stand roof!"
There have been many highs for the club over the last decade, including four Premiership titles and three Champions Cup triumphs, and the low of relegation in 2020.
And it was the club's toughest time that provided one notable on-pitch highlight for Paul.
"There have been many standout moments over the years, but the one that I really wanted to highlight was the match against Racing 92 in January 2020," he says.
"It was just 24 hours after our relegation had been confirmed and it was an enormous shift by the players to beat Racing that day.
"Will Skelton got a red card and Billy Vunipola broke his arm, but whatever doesn't kill you makes you stronger!
"It just showed the never-say-die attitude that pervades this club, which I absolutely love."
That match came just before the country shut down due to the Covid-19 pandemic and the club's response to that time of national crisis provided another highlight for Paul.
"We opened up a vaccination centre at the ground and it was a real case of the community coming together.
"Myself and other colleagues would be working during the day and then do an evening shift at the vaccination centre on a voluntary basis," he recalls.
"Another standout moment for me, away from the rugby, was when we hosted a Holocaust Memorial service in 2015.
"I believe it was the largest memorial service in the UK since the end of World War Two and it was incredibly moving.
"I'm from a Jewish background myself but it was a time when the whole community came together and it's something I'm very proud of."
Paul is also rightly proud of the Matchday Pioneers programme, where he has responsibility for training the matchday volunteer workforce which undertakes a host of customer facing functions at StoneX Stadium.
"It's a fantastic scheme and we have around 200 people on the books.
"We've got 92 signed up for today's match, so it's a big operation, and I'm really pleased at the reputation we have for being a safe and friendly ground for all.
"It's fashionable to dislike Saracens but we go out of our way to be welcoming to opposition fans and most go away saying there's not a lot to dislike about coming to the StoneX.
"When we played the 2017 Champions Cup final against Clermont in Murrayfield there was a large contingent of Glasgow fans cheering us on – all of them in a Fez and a special T-shirt "Saracens Supporters Association, Glasgow Branch" – because they'd had such a good time when they visited for the quarter-final earlier that season.
"It just shows that if you treat people right, you'll make friends for life and it proves we're doing things the right way here."