Tamara Taylor departs Saracens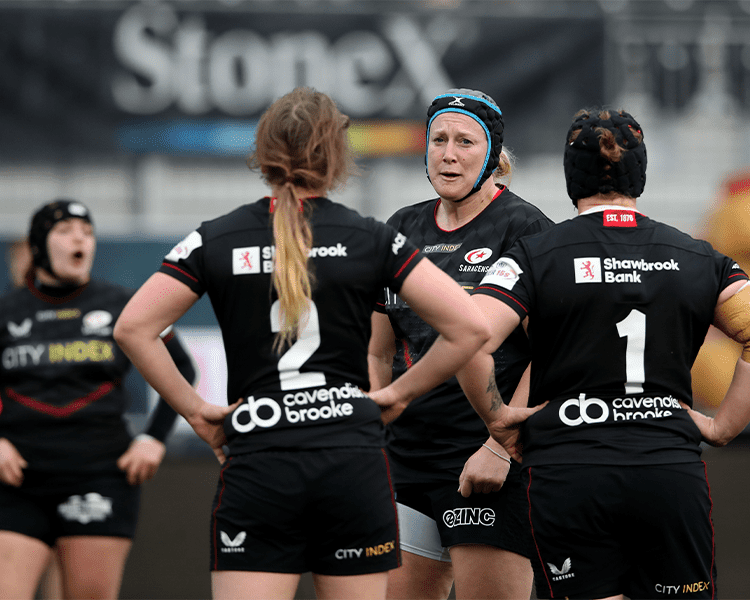 Saracens can today confirm that Tamara Taylor has left the club following the conclusion of the 2021/22 season.
The second-rower had an immense impact at StoneX Stadium as both a player and a coach over the last two years. 
Taylor made 21 appearances for Sarries, and also passed on her incredible experience to the squad which resulted in the Premier 15s title at the start of June. 
The former England captain, who has a remarkable 115 caps for her country thanked everyone at the club.
"I have certainly learnt a lot from the last two seasons as player coach at Saracens. I will always be grateful to the staff for giving me the opportunity to coach and play with the top of the Premier 15s, and also to the support staff who tested me, helped me and patched me up. 
I want to thank the players who welcomed me and those who supported and understood my logistical challenges travelling from the North East. And finally to the supporters - thank you for taking me into your black and red family. All the best for the coming season."
Head Coach Alex Austerberry praised Taylor's impact in North London. 
"Tam has made a significant contribution to Saracens over the last two seasons. In a playing and coaching capacity, Tam has made an impact on the development of players and on our performance. 
Stepping in at a challenging time, Tam came in and drove the programme forward and shared her wealth of knowledge with all those at the club. I am very much grateful for all of her efforts and I very much wish her all the best in her next steps. I have no doubt that Tam will continue to drive the game forward and will go on to have achievements off the field that mirror her hugely successful playing career. All that is left for me to say is thank you."