TEAM NEWS | Gloucester-Hartpury v Saracens Women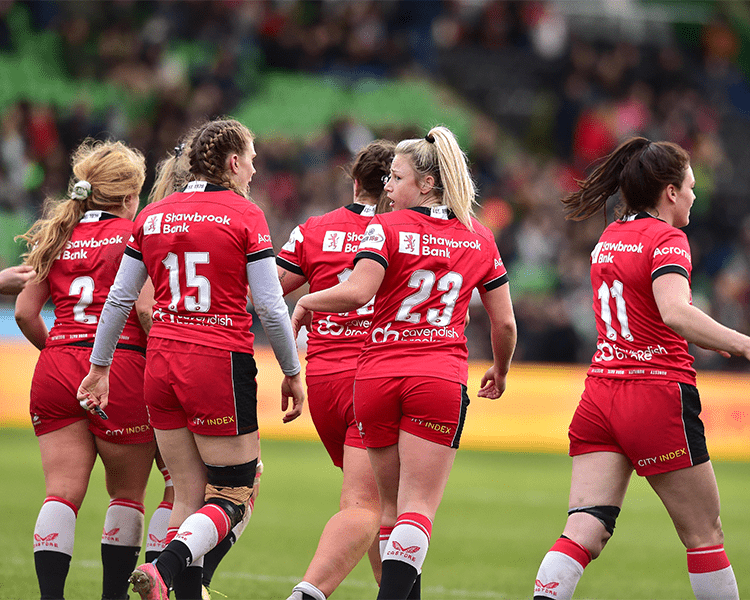 Head Coach Alex Austerberry says the return to action for Saracens Women is a great chance for them to build some momentum with the business end of the season rapidly approaching.
The Women in Black head to the Alpas Arena for the fifth/sixth placed play-off in the Allianz Cup, but they haven't played in four weeks due to a COVID cancellation which cost them their shot at silverware in this competition. 
However with a home semi-final already confirmed in the league, the next two months could be key in their attempt to regain the Premier 15s Crown. 
With the TikTok Six Nations in full flow, Sarries are without some key players but they have still named a strong side for the trip to the West Country. 
Mackenzie Carson, Kat Evans and Kelsey Clifford start in the front-row, with Fiona McIntosh and Sophie Tansley in the second-row. 
Catha Jacobs, Sonia Green and co-captain May Campbell will operate in the back-row which has the task of providing quick call to an exciting back-line. 
Ella Wyrwas and Anna Goddard will be the half-back combination, and the midfield duo of Hannah Casey and Coreen Grant will look to unlock the defence. 
Co-captain Lotte Clapp is on the left wing, with Tilly Vaughan-Fowler on the right and Chantelle Miell at full-back. 
On the bench there are plenty of options, including Cece Gordon-Hill who recently featured for England Under 20's, adding to her rapidly growing CV.
Austerberry wants this group of players to put themselves firmly in the equation for selection when the play-offs arrive. 
"The important thing is to keep standards high in training so that when the international players return they realise they are in a battle for their places. The stronger the competition for places within the squad, the better the output is on the field." 
Saracens Women team to play Gloucester-Hartpury:
1 Mackenzie Carson
2 Kat Evans
3 Kelsey Clifford
4 Fiona McIntosh
5 Sophie Tansley 
6 Catha Jacobs 
7 Sonia Green 
8 May Campbell (cc)
9 Ella Wyrwas
10 Anna Goddard
11 Lotte Clapp (cc)
12 Hannah Casey
13 Coreen Grant
14 Tilly Vaughan-Fowler
15 Chantelle Miell
Replacements:
16 Jodie Turl
17 Sophie Lorenz 
18 Jeanina Loyola 
19 Abbie Picking 
20 Cece Gordon-Hill
21 Lisa Martin 
22 Ellie Lennon
23 Sophie Shams