Under 18's name team to take on Bath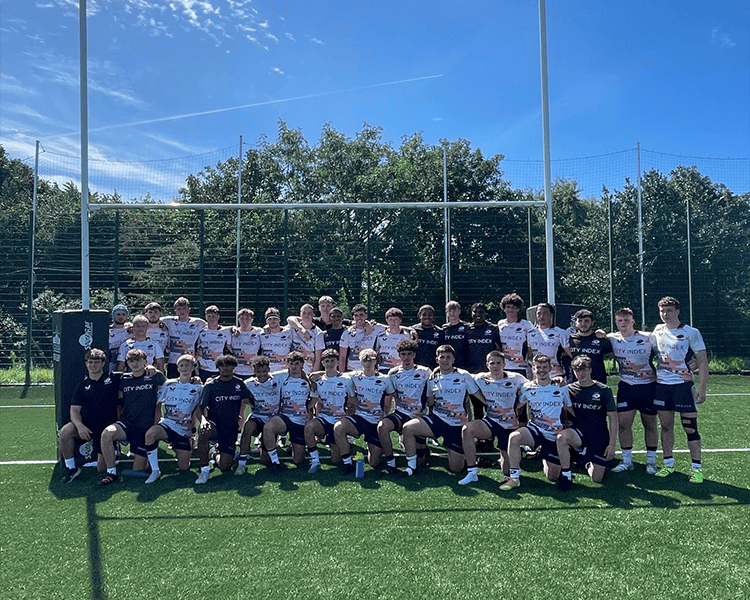 Rugby returns to StoneX Stadium this weekend and the Saracens Under 18s take centre stage when they host Bath on Saturday afternoon.
As part of the Seasonal Members' Summer Gathering, fans will get the chance to see some stars of the future when the youngsters take to the field in the Premiership Rugby Under 18s League.
Gabriel Nott will captain the side as they look to make further strides forward in their development for the North Londoners.
Jack Pattinson, Under 18's Head Coach is excited to see the team run out on Saturday.
"We've had a great pre-season where we have built strong foundations so it will be great to see how they boys get on and we're hoping to put on a show.
It will be a great experience for them to play at StoneX in front of such a big crowd so we're all excited for the occasion."
Off the pitch there is plenty for Seasonal Members to be excited about as we'll be hosting signing sessions, changing room tours, Premiership trophy photo opportunities, Q&A's, team bus tours and there is also a book signing with Maggie Alphonsi!
Click here for more information on what you can expect at StoneX on Saturday!
Saracens Under 18's Team v Bath Rugby:
1. Josh Twigg
2. Lewis Young
3. Finn Bloomer
4. Charlie Barker
5. Tayo Adegbemile
6. Gabriel Nott (c)
7. Eddie Alliott
8. Finn White
9. Will Howard
10. Alex Nagele
11. Rafa Varona Blakstad
12. Angus Hall
13. Jack Bracken
14. Ben Morrow
15. Finn Newton
Replacements:
16. Frank Kitchen
17. Owen Gillett
18. Rohan Burke
19. Lewis Golding
20. Jack Marshall
21. Freddie Bracken-Smith
22. Fraser Rawlins
23. Asa Stewart-Harris