Jodie Rettie to depart Saracens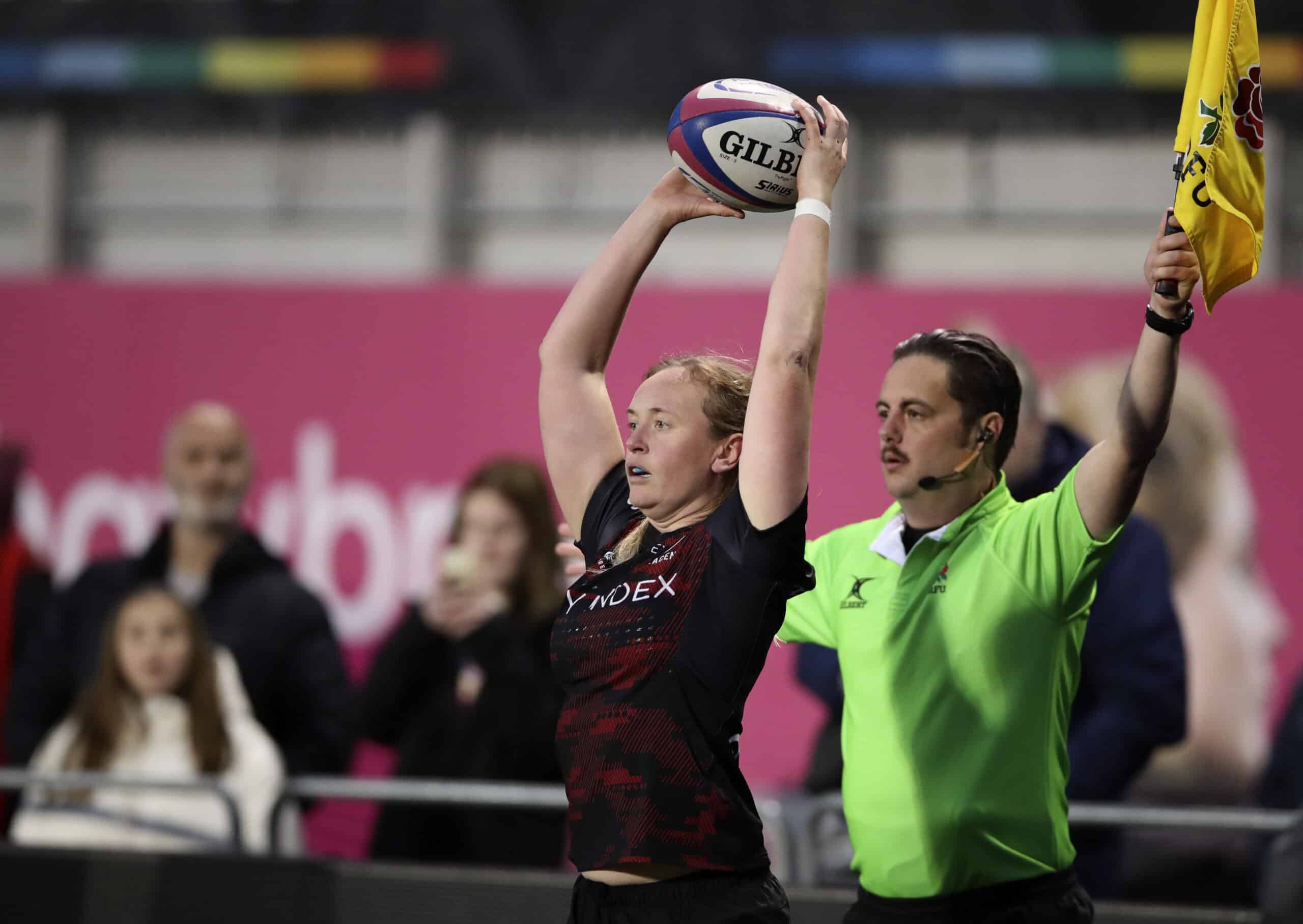 Saracens can confirm that club stalwart Jodie Rettie has left the club, to move to New Zealand.
Scotland international Rettie has been a key part of the Saracens family for a number of years and marked her 50th league appearance for the club with a hattrick against Wasps last season.
A versatile player with the ability to play at hooker or as a flanker, Rettie has made a name for herself as a hardworking player who epitomises what it means to be a Saracen.
She won multiple league titles with the club during her time in North London, cementing herself as a club stalwart.
Rettie also made her international debut for Scotland in 2018, going on to play in the Rugby World Cup in New Zealand and win 24 caps.
Reflecting on her time at Saracens, Rettie thanked the fans and those who had guided her throughout her time at Saracens.
"I just wanted to say thank you to all the supporters for their continued support throughout the years. The club really does have the best supporters and I will miss their unwavering support. I've achieved a lot with this team and I want to thank those that have helped and guided me along the way. Now though, it is time for a new direction and challenge."
Director of Rugby Alex Austerberry also paid tribute to Rettie.
"Jodie has contributed significantly during her time at Saracens both on and off the field. She is a fantastic competitor, who searched out work and would always put her body on the line for the team. Jodie has a great skill set and variety to her game which has seen her play both in the back row and at hooker, as well as representing her country. The biggest compliment I can pay Jodie, is that if the team was in a fight, you wanted her in your side. I have no doubt Jodie has some exciting years and wonderful moments ahead in her rugby career and we wish her all the best with her journey down to New Zealand. All that is left to say is, thank you for all you have contributed in a Saracens shirt and the memories we made together."