Young Player from Saracens Foundation to be Recognised at the Premiership Rugby Parliamentary Community Awards 2023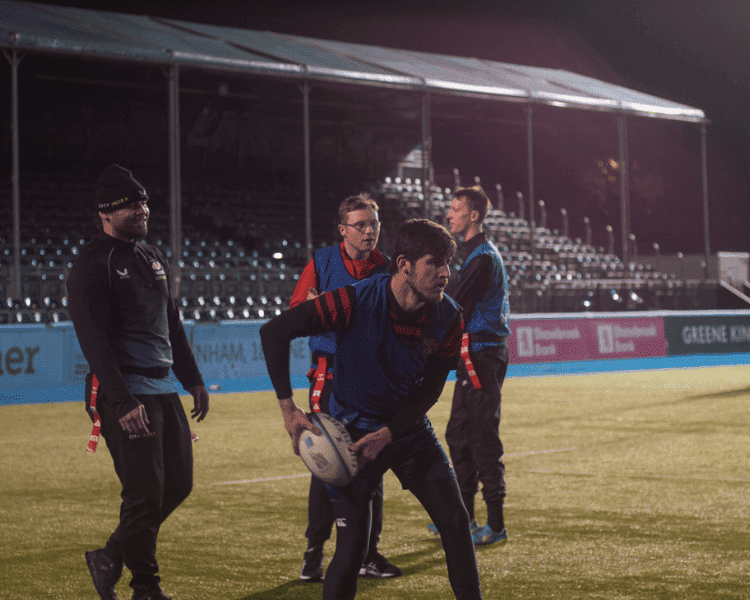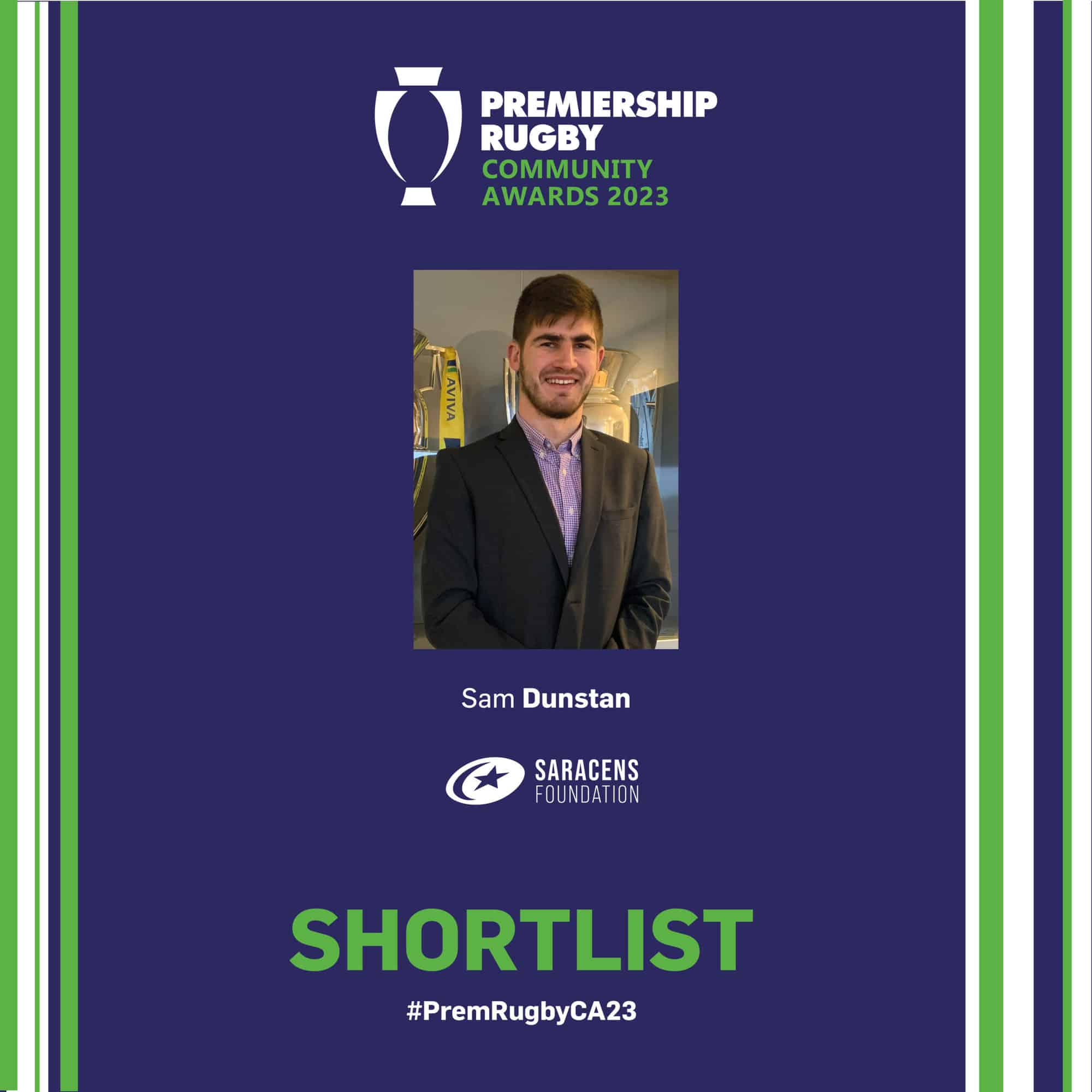 Premiership Rugby has revealed a shortlist of twelve inspiring young rugby players, volunteers and coaches who have been nominated for the Premiership Rugby Parliamentary Community Awards, including Sam Dunstan from the Saracens Foundation, has been included for the much-coveted Rugby Ambassador Award.
Sam, who is profoundly deaf has harnessed the power of playing rugby to enhance his own life, so much so that he has become a role model inspiring other young people with disabilities to take up the sport.
Sam's story, alongside the compelling, uplifting and emotive stories of all those shortlisted, will be shared at the Premiership Rugby Parliamentary Community Awards ceremony, taking place at the House of Commons, and attended by MPs on 11th July.
The Premiership Rugby Parliamentary Community Awards are a celebration of the incredible work and impact achieved by Premiership Rugby and its clubs through their community programmes which are rolled out nationally at over 200 locations. These awards demonstrate that their collective commitment to supporting communities is making an invaluable contribution to addressing some of the biggest societal challenges. Premiership Rugby aims to help tackle inequalities that exist, believing wholeheartedly that all young people, no matter their background or ability, should have equal access to sporting opportunities which help them fulfil their potential.
Sam has been shortlisted for the Rugby Ambassador Award. Premiership Rugby title partner Gallagher is the proud sponsor of this award, one of the four awards presented at the ceremony, designed to reward a participant who has excelled in any Premiership Rugby community programme which introduces rugby to new audiences. They may have overcome physical, cultural or social barriers to become involved in the game whilst embodying the values of rugby.
Despite becoming deaf at nineteen weeks old, after contracting meningitis, and suffering left-sided hemiplegia, Sam has thrown himself into the community programmes at Saracens. Here he has developed essential life skills, improving his communication and resilience, and emerging as a leader and role model to others.
A participant of the Saracens Foundation disability rugby community programme, Sam is an exemplary player when it comes to displaying the values of rugby which he shares and passes on to younger players at the club.
His commitment and hard work secured him a role as a staff member the Foundations SEN holiday camps where he was able to shine, helping other disability rugby players reap the benefits of playing a team sport. Actively raising awareness for the deaf community, and Sam is now assistant coach of the new Saracens Foundation junior disability programme. Here he continues to demonstrate teamwork, respect and sportsmanship instilling these values in all those he teaches. All this whilst progressing his own game, playing full contact rugby for Surrey Chargers at Chobham RFC.
Richard Symonds from Saracens Foundation said; "Sam's parents never thought it possible for him to play rugby due to his conciliar implants but his achievements really demonstrates Sam wasn't prepared to let his disability be a barrier. He should be really proud of himself, with this approach to life he will go far.'
Charles Scott, Chief Financial Officer at Gallagher, and passionate community rugby supporter, said, says, "Playing rugby like any team sport can help develop skills which can help shape a person. Each of the individuals, like Sam, within this shortlist have shown growth and development and can see how the belief in themselves has shifted up a gear. They are an inspiration to us all and they deserve to be celebrated."
Community programmes such as HITZ, Project Rugby, Champions and the Land Rover Defender Cup are just some of the initiatives that Premiership Rugby run nationwide to support around 250K people in communities fulfil their potential.
Wayne Morris, Community & CSR Director at Premiership Rugby says: "For many of the nominees their journey with a Premiership Rugby community programme started off against the odds, or with uncertainty around getting involved. However, every single story is one of progress. Every person shortlisted has improved either their own life or the lives of others. We're passionate about using rugby to change lives and our community awards are a real showcase of just how much a difference our programmes and our clubs and foundation teams make. I applaud you all!"