Alex Lewington: Tackling rugby's mental health stigma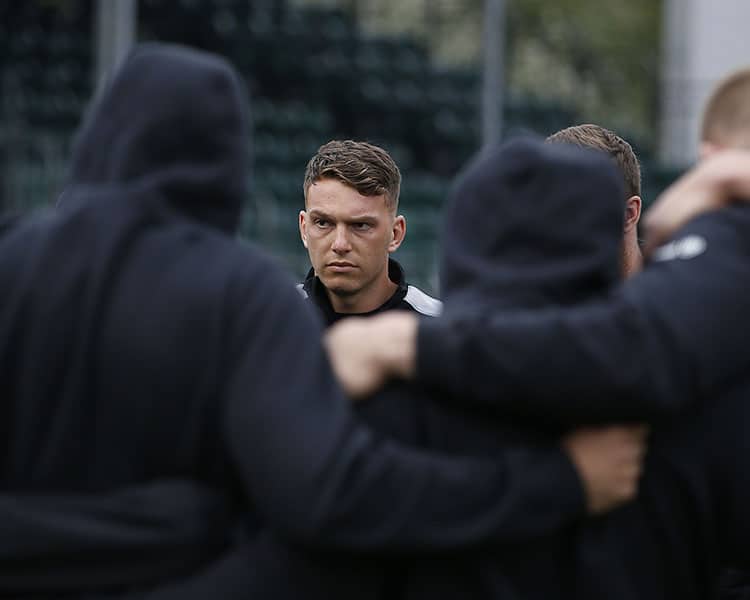 There is a rollercoaster of emotions that surrounds being a professional athlete.
You get the highs of winning matches and lifting trophies with your mates, but on the flip side there are lows – losses, expired contracts, injuries.
"If I think back to 10 years ago when I first came professional, to be seen to have any sort of weakness was seen to be not good enough whereas now it's a bit more open."
The latter can lead to a whole host of questions. When is our next win coming? What if I'm not offered a deal anywhere? What if I never play again?
These thoughts can spiral in extreme cases into depression, anxiety, loneliness, abandonment. All feelings that are often overlooked in sport.
Elite sportsmen and women are idealised within the media, supported by many and potentially carry the perception they are immune to such problems. This isn't the case – mental illness affects everyone.
That's where charities such as LooseHeadz come in.
"They're using rugby as a tool to infiltrate awareness of mental health," Saracens winger Alex Lewington explained.
"They're using social media and people like myself… they have a group of ambassadors who support it by putting things out on our social channels too and doing stuff like I did early in pre-season with the 'access to a Sarries pre-season day'.
"There are other ideas coming though, I've only just joined; that's the first thing I did and there's more stuff to come."
Lewington noticed the rugby-centred charity on Instagram, and contacted them after learning of their aim to make a difference to lives touch by mental health.
The 28-year-old offered his support and became a LooseHeadz ambassador to help tackle the stigma.
"I've wanted to get involved in a charity for a while and this is something that is close to my heart.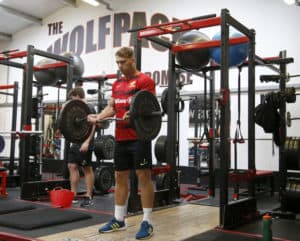 "It's stuff that has affected my family, not any of my immediate family, and my friends. It's probably something in my life that I want to help because it's affecting people close to me."
With rugby being a physical, aggressive sport, opening up can be quite hard for players, especially to teammates.
It is easy to put on a front 'man up', 'suck it up' or 'just get on with it' as per the buzzwords.
Lewington admits there may be times where that should be the case, however notes the game's awareness of mental health and attitude towards it has changed in the decade he has been playing professionally even if it still has a long way to go.
"It's definitely improving. If I think back to 10 years ago when I first came professional, to be seen to have any sort of weakness was seen to be not good enough whereas now it's a bit more open.
"I think there are certain situations where getting on with it and toughing it out is necessary but there are definitely some situations where that's not the case and those phrases would get used.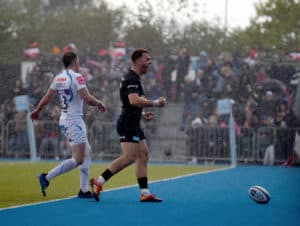 "It's probably just being better at identifying when those occasions are rather than us saying we all need to be worried about things all the time. That's my main thing with it; you want more support to be there, more research to go into it so we have more knowledge on it because it's such a new thing.
"Outside of rugby men in general there's pressure on us to be strong and emotionless. In some situations, in a work place or wherever, there might be moments where you need to be like that but I think there is a lot of time in the rest of your life where you need to express how you're feeling otherwise… the mind is a funny thing isn't it? It can play tricks on you."
Lewington has endured several injuries lay-offs since making his senior debut for Leicester Tigers in 2009.
When a setback occurs in the former London Irish flyer's life, he knows he has the support network around him at Saracens and at home but it's not always that easy for everyone.
"I'm quite lucky. I have my girlfriend and my parents have always been good support for me but even with that you tend to try and do a sort of 'man up' thing across a period of time when you're probably feeling a bit vulnerable and down.
"You just keep yourself to yourself. Injury is probably the toughest place to be, especially with long term injuries; you can find yourself spiralling a bit especially if the injury itself isn't improving at the rate you want it to. It can be quite demoralising.
"Rugby is also getting better at supporting people outside of rugby whether that's education or businesses, but if what you're solely relying on is rugby and then you can be worried about it; obviously it's a short career as it is and there could be no contract offers at the end of the year for you or you could have an injury which could finish your career. In terms of a work place scenario that's quite a stressful position to be in."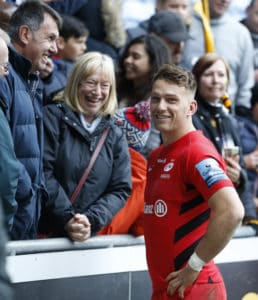 "Luckily more awareness is being made of that and just the general inclusion within the squad helps a lot, being around the boys, feeling like you're involved and not being so isolated."
He continued: "Sometimes you get a culmination of all those things and that's probably when someone feels the most vulnerable.
"The message is put out there that we have people like Jonesy (Dave Jones, Saracens Head of Psychology and Personal Development) and the coaches who are there for you and available for a chat. Maybe it's not even a chat it's just the club caring more about you in general.
"I think Saracens is probably one of the better clubs to be at for that kind of thing, although I think all the clubs have a long way to go. Particularly in terms of support for the guys who are not necessarily starters and are just signing short-term contracts and are having to move a lot which takes its toll on someone more than you'd expect."
Ex-Leeds, Sale Sharks, Wasps and England Saxons lock Kearnan Myall has sounded the alarm over the mental wellbeing of top player after intolerable pressure and scrutiny took him to the brink of suicide.
He opened up by going public about his struggles and Lewington insists more players getting things off their chest is an important next step in tackling mental health.
"I thought he was brave to open up," Lewington said of Myall.
 "He's perhaps in an easier position to talk about it now that he's out of rugby. I suppose the next step is to start talking about whether people are in those situations in rugby currently.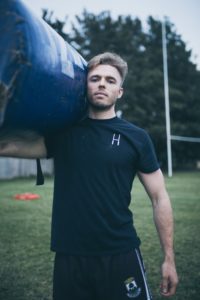 "A lot of rugby players may not have gone to the extremes he obviously went through in his low periods but they've possibly had a smaller version of those things. Not necessarily saying suicide but questioning their self-worth and the expectation week in, week out in a results driven business can be quite difficult.
"The RPA having the helpline it does now is massive and with it being confidential that helps a lot. There might be times you don't want someone close to you knowing what you're thinking, you just want to talk to someone completely impartial and you know that conversation isn't going anywhere." 
And for LooseHeadz, what is next for the stigma-tackling foundation?
"They want to use rugby to expand to the general public. At the moment they might be well known within rugby but if I talked to someone who didn't follow rugby they would never have heard of them. I think they just want to expand to an audience outside of sport, their reach level just needs to grow in order to help as many people as they can."
For more information on LooseHeadz, visit www.looseheadz.co.uk or follow them on Twitter, Instagram and Facebook.