Callum Hunter-Hill: Aliens, Gaming and life in NW4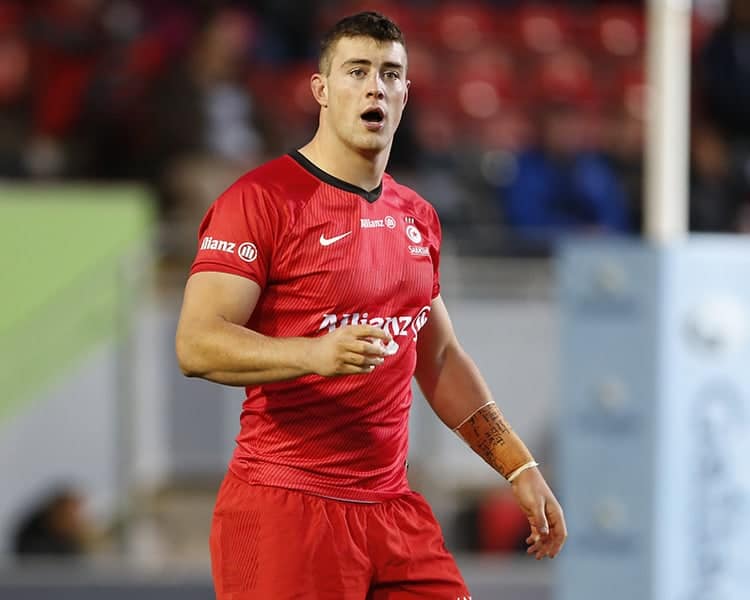 Do Aliens exist? Callum Hunter-Hill is certain they do and he thinks he may have come across a couple in form of teammates!
The lock joined Saracens ahead of the 2019/20 season and believes one at the club in particular could be from another planet…
"There's definitely extra-terrestrial life. They've already found a lot of planets that are orbiting other stars on a similar radius that we are. Nick Tompkins is like that Alien in Men in Black, the undercover military Alien person!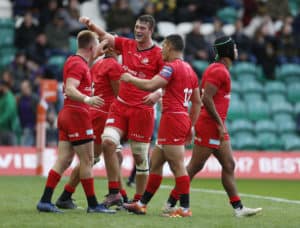 "I've met weirder but he is weird! A lad called Tom Galbraith who played for Edinburgh... I reckon he is the spitting image; the same bloke!
"I'm definitely an odd person. I'm just very much like Nick. We've definitely seen eye to eye in weirdness."
Hunter-Hill's self-proclaimed weirdness stretches into geekiness, the 22-year-old admits.
With an interest in science, history and politics, the former Geography and Archaeology student is a sci-fi nerd and gamer, and experiences the latter with second row partner Will Skelton regularly. 
"I play Apex Legends with Skelton," he said.
"We play it pretty well. Headsets on. It's game day when we're on and nothing else matters! It's serious stuff. He's better; I get really angry because I'm not very good!"
Hunter-Hill added: "I'm quite into Astronomy as well; quite into my space. When I was a kid I used to watch all these space documentaries and I was just obsessed. It's kind of faded but it's still there.
"War of the Worlds is one of my favourite movies of all time. I love the realism of not only the natural disasters but some extra-terrestrial happening, just crisis and how people act in crisis mode. A movie which I think is great for that is Arrival with Amy Adams and Jeremy Renner. It's just brilliant, so realistic. There's not big explosions, it's just very real. I love how it's about how people would react, how politics gets involved and how people probably wouldn't work together."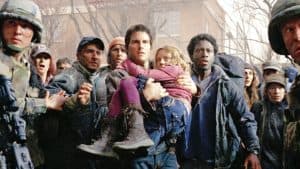 Hunter-Hill has no issue with working alongside people at Saracens. Staff and players alike have helped make the transition seamless and the ex-Scotland Under-20 international is really enjoying the environment that has been created at the club over a number of years.
"As a team, everyone has been great; they've all been brilliant. It's been a very warm welcome, everyone has taken me under their wing, players and coaches alike, which is not something I've really been used to at other clubs I've been at.  
"It's an enjoyable environment to come into and it's not that they do everything for you, they just do everything they can to not only make you feel welcome but to make you feel ready and you can just focus on rugby and training.
"Not only does that make you feel like that but it makes you want to replicate it and brings you to that level; it makes you want to reciprocate and do little things for them as well.
"I'm very grateful to be here; I'm relishing it. I've loved it so far and I'm looking forward to the next few months."