Charlie Watson: Rugby's Doctor Dolittle cleaning up the environment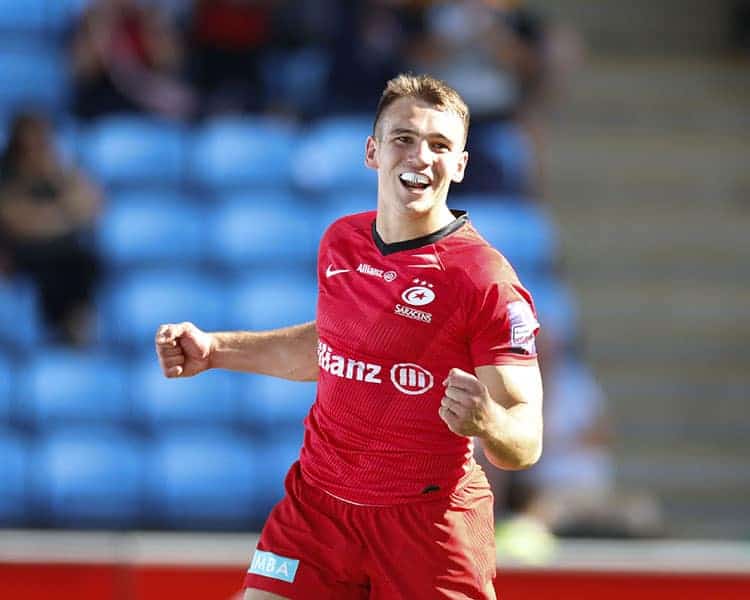 Greta Thunberg is a Swedish environmental activist and, at the age of just 16, has started an international youth movement against climate change.
Many have spoken out against the teenager who believes 'one person can make a such a huge difference', but her views relate to Charlie Watson, an intelligent 19-year-old out to make a difference in his own workplace.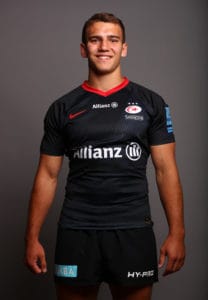 The Saracens Academy centre has a high level of interest in saving the planet and changing the day-to-day controllables that people take for granted – starting at the Sarries training ground.
"Single-use plastic is what is killing it," he said. "If you'd have seen Glastonbury, there were no plastic cups, it was all bottles and cans. That's what fills up our oceans.
"Some of our boys would go through five or six plastic cups a day so in pre-season last year I started using glass cups throughout the day and more and more people are doing it. The glass cups are basically empty from the shelves every day!
"I use a glass cup every day and I'm glad other people are. The plastic cups we do have now are biodegradable; that was basically led by George Morgan but every day I kept telling him how much I hated plastic cups and would refuse to take one off him! Also the polystyrene that we used for snacks has been replaced with paper trays which is much easier to recycle. My next step is a bin for the cups and a bin for the paper."
These modifications may be small but they will have an impact on the environment which Watson and his teammates work in, as well as having a minor influence on a wider audience.
Roughly, 300 million tons of plastic is produced worldwide each year, half of which is disposable. However, only 10-13% of plastic items are recycled.
"My dream animal would be an axolotl; they're the coolest animal ever!"
Petroleum-based plastic is not biodegradable and usually goes into a landfill where it is buried or it gets into the water and finds its way into the ocean. Watson has an idea of how to combat such destruction, but it's not just plastic he would like to minimalise.
"My friend and I had this idea of an app which everyone had where you log your daily activities and what you buy," he said.
"At the end of the week you would either have to pay the money to become completely plastic free and carbon neutral, or you look at the different ways you could change. It gives you hints and reminders of what you could do, not with just plastic but palm oil too.
"Palm oil is everywhere and is a massive contribution to the deforestation of rainforests. For example, sun cream has palm oil in it and the app could give you an alternative non-palm oil sun cream. It could work as there is nothing else on the market."
Palm oil has over 40 different names and can be found in chocolate, shampoo, bread and cosmetics amongst other products used on a daily basis.
The edible vegetable oil is derived from the mesocarp of the fruit of the oil palms and up to 45% originates from Borneo.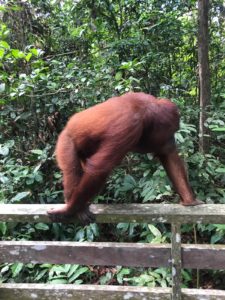 Watson visited the largest island in Asia in the summer, a vacation which saw him learn about palm oil's effect on the environment and wildlife.
"I went to Borneo and I was absolutely blown away by the amount of palm oil from there. From the plane you could see this whole area covered in palm oil and when I drove from the Orangutan resort to Kinabatangan river it took two hours and for the whole way I saw nothing but plantation. It was incredible.
"The bad thing is it is a great crop as it is in absolutely everything but it's the cutting down the rainforest which is the issue and the loss of habitat for Orangutans. The Borneo Orangutan numbers have plummeted by more than 50% in the last 60 years and their habitat has been reduced by 55% over the past 20 years due to cutting down of rainforests for palm oil plantations as well as illegal pet trade."
Watson continued: "I went to the Sepilok Orangutan Rehabilitation Centre to see the work they do. Their method is starting with the babies close to them and as they get older they buddy them up so another Orangutan can teach them the skills and move further out into the rainforest until they can be let go completely.
"They had some that had come in after being caught in the wrong place or their mother had died so they'd bring them to the centre and teach them how to be wild. It was the best experience ever."
Watson's concern surrounding environmental issues came about two years ago and admits in his younger years he was slightly more reckless with his attention focused elsewhere.
His love for animals though has been with him since he was an infant. Rugby's Doctor Dolittle had dogs, fish and gerbils growing up but not the animal he really craved.
"I wasn't allowed what I wanted!" Watson revealed.
"My dream animal would be an axolotl, that's what I've always wanted. They're the coolest animal ever! They're highly resistant to cancer and that's why they're a scientific freak.
"You can cut a limb off and they'll grow it back so they're a massive scientific interest. They're quite similar to a Salamander. I always wanted one but my parents said they were too rare!"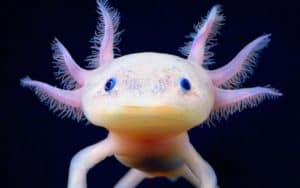 Alongside animals, Watson's curiosity in science was also rife throughout his school years so much so he studied Biology and Chemistry at A Level.
He earned A*s in both subjects, in addition to the same grade in Geography and Maths, and will this year head to Cambridge University to study Natural Sciences, coinciding with his rugby career at Saracens.
The course delves into the finer details of the physiology of animals and humans, and Watson already knows the demands of University life having been sent a four-week course to complete ahead of his first term beginning.
"I'm doing half a term before I've arrived! It's been a bit of a shock to the system getting back into maths, but if I can get through that I hope I'll be in a good place.
"It'll be the ultimate challenge as it'll be the hardest I'll ever have to work academically and I've just got to maintain my body for playing rugby but I'm really looking forward to it."
Watson grabbed a try and an assist on his senior Saracens debut in the Premiership Rugby Cup.
Watson says his goal is to 'survive' his first Academic year at Cambridge, while, at the time of the interview taking place, his aim for Sarries was to make a first team appearance.
He achieved that in the opening round of the Premiership Rugby Cup, starting against Wasps and dotting down for a second-half score in a 50-28 victory.
The outside centre joined the club's Academy at the age of 15 and has had the likes of Marcelo Bosch and Alex Lozowski to learn from over the past year and in the next year will continue to improve his knowledge, on and off the field.
"I can't explain how helpful Chelo was," he said.
"I could've had the worst game ever and I go to see him and he'd make it out that I'd had the best game I'd ever had. It was quite special and not many people can do that. He was an incredible influence and it was very sad to see him leave but I'm now continuing with Alex Lozowski who is also incredible.
"Balancing rugby and my education is going to be a different challenge but it's one I'm going to grab with both hands and enjoy every second of."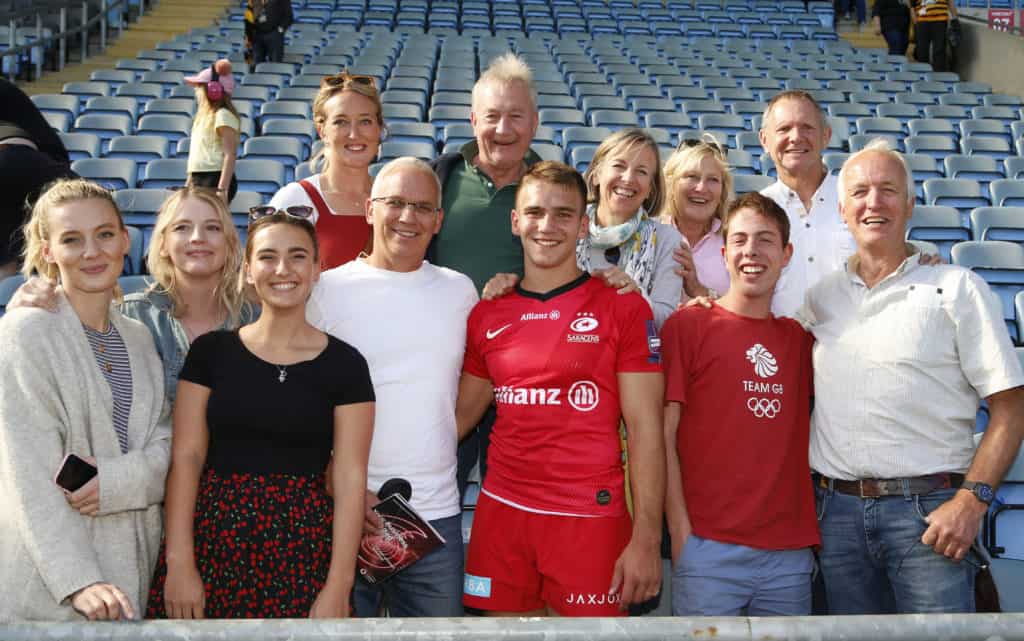 World Cup Round Up | Sarries edge towards knockouts in eventful weekend
Saracens once again had healthy representation at the Rugby World Cup over the weekend as the Pool Stages continued. The Quarter Final line up is now taking shape with just one round of group matches remaining, and Sarries were in action all over the country for their nations. Theo McFarland kicked off the weekend with […]

MATCH REACTION | Duncan Taylor (AC Rd 2)
Backs Coach Duncan Taylor praised a 'real step in the right direction,' as his side got their Allianz Cup campaign back on track with a bonus-point victory against Loughborough. In a high-scoring affair, Leanne Infante's try took Saracens over a score clear, before the side held on in the final moments for a deserved win. […]

Six Saracens named in England WXV Tournament Squad
Six Saracens have been named in the Red Roses squad for the inaugural WXV tournament in New Zealand next month. Saracen's Marlie Packer will captain the side, as she nears a century of caps for her country. She is joined in the travelling party by teammates Kelsey Clifford, Rosie Galligan, Ella Wyrwas, Jess Breach and […]