Coaching Opportunity | Saracens DPP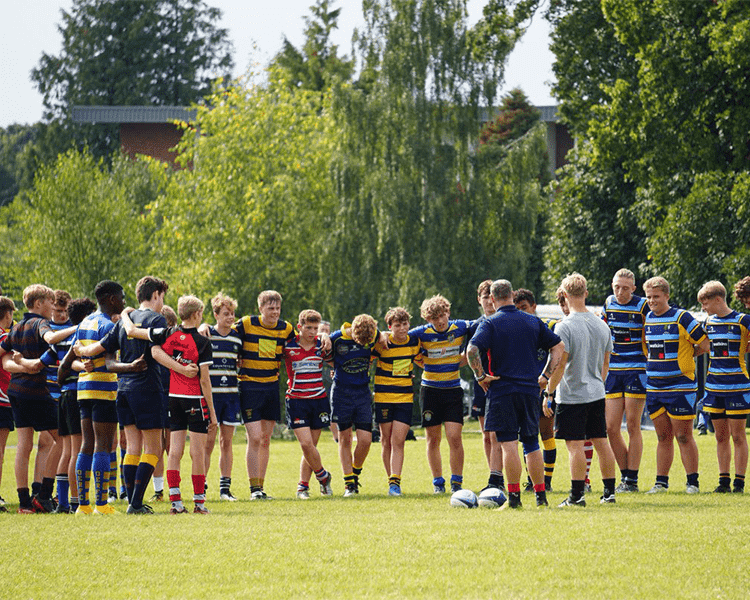 Saracens Academy are looking for talented, enthusiastic coaches and PE Teachers who want an exciting and rewarding challenge that will develop the players of the future as well as providing coach development opportunities and access into the Saracens high performance environment.
Developing Player Programme (DPP)
The DPP is part of a national programme delivered by Saracens in partnership with the RFU. It is a development programme that compliments school and club playing programmes, providing the players further development opportunities without the conflict of competition.
The Purpose of the DPP is to support the development of a broad base of players with a focus on skill development and acquisition, game understanding and the physical components that help a player unlock their potential. Players will receive high quality coaching as well as education on nutrition, strength & conditioning, and injury prevention in order to help maximise their potential and provide opportunities for progression through the player pathway.
What we are looking for from a DPP coach
A DPP coach will have good communication skills, enthusiasm, energy and will be willing to commit to training one evening a week or up to 7 Sunday afternoon sessions (2 Hours) in the season as well as being available for festivals 4-6 times a year at weekends / school holidays.
What Saracens can offer a DPP coaches:
· FREE CPD and exposure to a professional coaching environment
· Regular invites to Academy training sessions, meetings and match day experiences
· Mentoring access for those wishing to advance through the England coaching award schemes
· Access to Academy online portal featuring games, skills and coaching videos
· Opportunity to progress as a coach in the Junior Academy pathway and be exposed to different levels and age grades as most appropriate for an individual's development.
· Saracens coaches kit (based on the commitment of the coach)
· Access to Free match day tickets
If you are interested in applying to be a DPP coach for the 2022/2023 season, please fill in the online form here and Andy Dawling (Academy Junior Pathway Manager) will contact you directly to arrange a follow up meeting.