Flo Long joins Saracens on short-term loan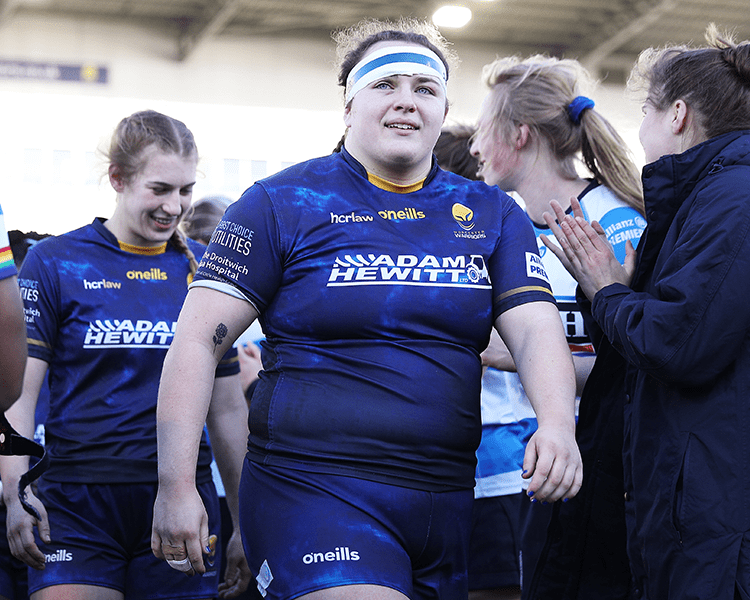 Saracens Women are pleased to announce that prop Flo Long has joined the club on a short-term loan from University of Worcester Warriors Women.
Long arrives with the blessing of the staff at University of Worcester Warriors and bolsters Alex Austerberry's side in a key position for the rest of the cup campaign.
Director of Rugby Austerberry is delighted that he has been able to bring in Long, in a key position for his side.
"Firstly, I would like to thank Worcester for making this move possible. It helps us in a challenging period but also allows Flo to get some valuable minutes on the rugby field, which is beneficial for her, Saracens and Worcester."
Long is a canny operator at the scrum and regarded as one of the best front rows in the league.
With the Warriors currently in administration, they are currently unable to take to the field. Whilst Austerberry was obviously thrilled to have Long on board, he did express his hope that she will be able to return to the Warriors to continue playing this season.
"Whilst we are delighted to have Flo with us, the hope is that she will be able to return to University of Worcester Warriors to continue with Jo and the team there. In the short-term, this is a move that allows Flo to continue to play, which is really important."
Having arrived at the StoneX Stadium, Long could make her debut on Saturday afternoon against Sale Sharks.