England Netball name four Saracens Mavericks in their squad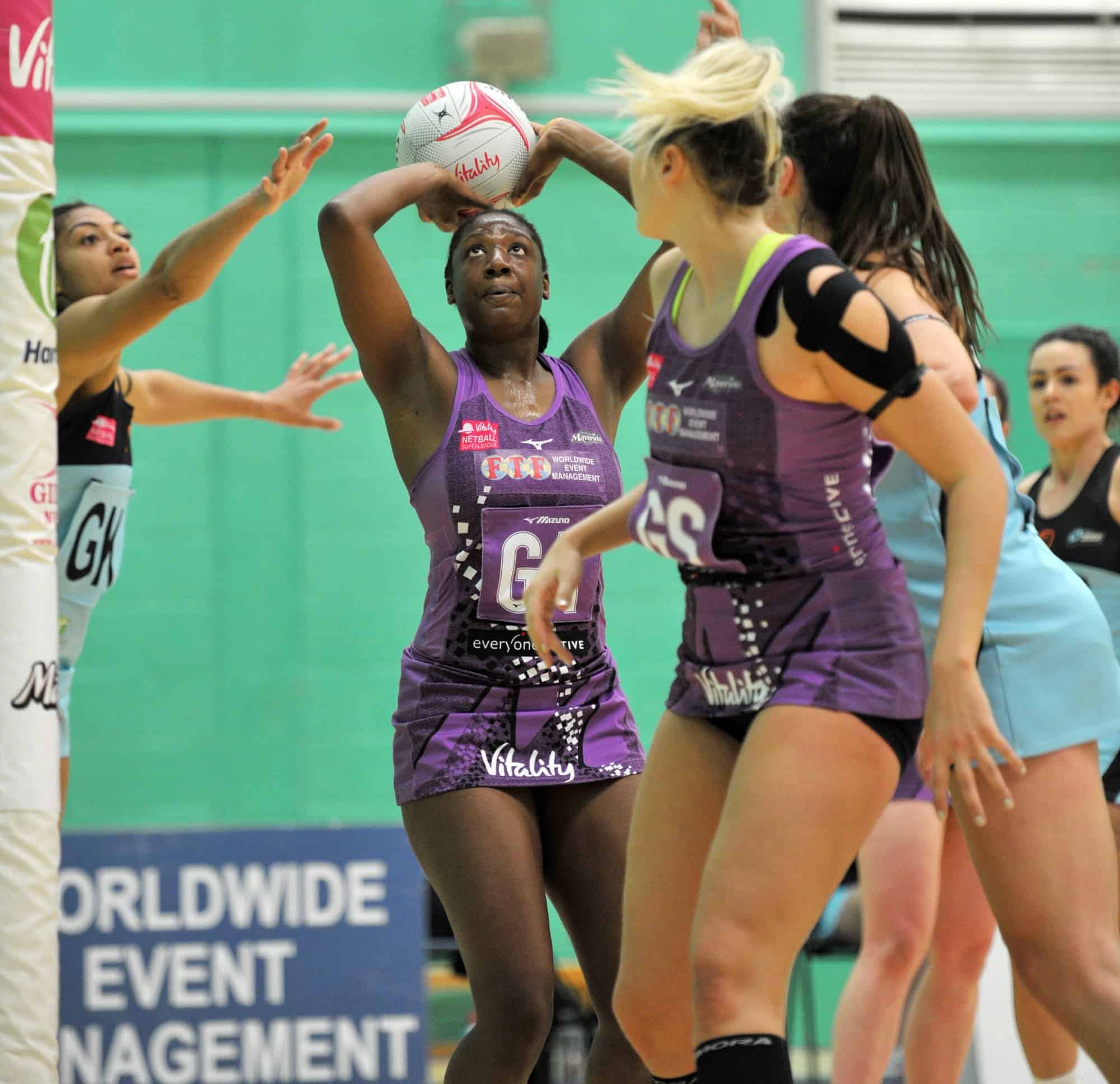 Four Saracens Mavericks have been named in the England Netball squad that will travel to South Africa to face the SPAR Proteas in a three-match test series in a few weeks.
Jess Thirlby, Head Coach of the Vitality Roses, and the team will meet the South African side on court from 29th November – 1st December, which will be the first time they have played one another since July in the Vitality Netball World Cup.
Kadeen Corbin, George Fisher, Gabriella Marshall (training partner) and Razia Quashie are in the 14 player squad while Mavericks Head Coach Kat Ratnapala will assist Thirlby in an Assistant Coach capacity for the series.
The full 14-strong squad selected for the series is as follows:
George Fisher
Natalie Haythornthwaite
Stacey Francis
Eleanor Cardwell
Jade Clarke
Kate Shimmin
Kadeen Corbin
Laura Malcolm
Fran Williams
Sophie Drakeford-Lewis
Natalie Panagarry
Razia Quashie
Gabriella Marshall (training partner)
Summer Artman (training partner)
The Vitality Roses will be in action on the following dates:
29 November 2019 17:00
30 November 2019 13:00
1 December 2019 11:00