MATCH REACTION | Alex Austerberry (AP15s Rd16)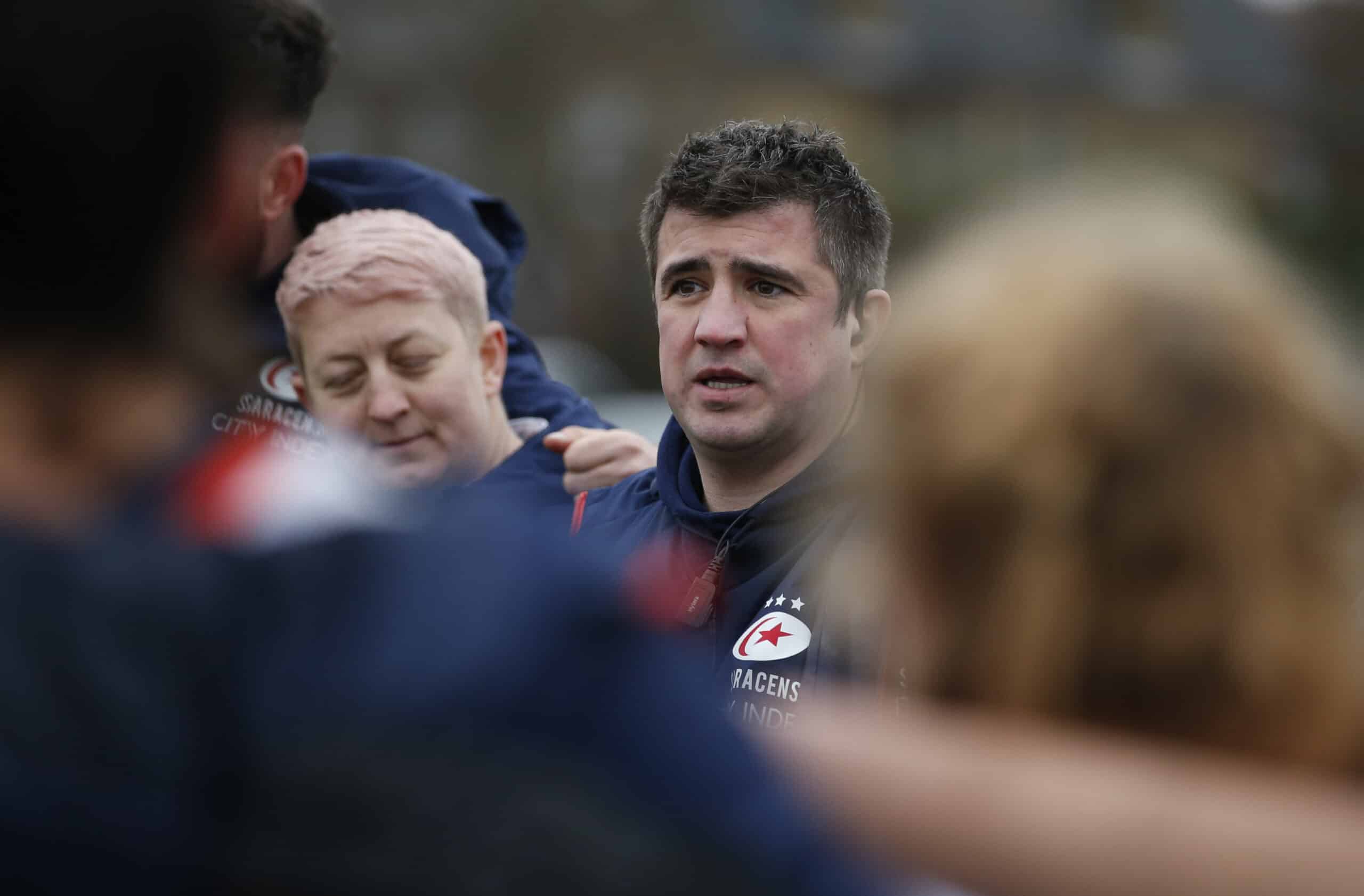 Director of Rugby Alex Austerberry was thrilled, as his side 'rolled with the punches' to secure a crucial bonus point win on the road.
Despite playing with fourteen players for the majority of the match, Saracens did enough to secure a victory that guaranteed a play-off berth and kept the pressure on those above them in the table.
"That guarantees that we're in the knockouts, which is exactly where we want to be. Post-Christmas, it's been some turnaround," smiled Austerberry.
"That five minutes before halftime really turned the ship and we started getting the processes right. It gave us that calmness and security on the scoreboard. To get those tries and then really hit back with a one-two punch after half time showed the immense character of this group."
Saracens struggled out at times against a powerful and explosive Warriors side, but Austerberry was pleased with how his side rode out the challenges to secure the win.
"We managed the second half quite well. The pack were outstanding, and the backs did really well playing with a player less. It was a real gutsy and real battling performance. That means a lot and it's something we can be proud of."
Saracens trailed until the final moments of the first half and Austerberry paid tribute to the efforts of Worcester, to put his side under pressure.
"We were our own worst enemies at times, particularly in the first half. Going down to 14 players is a big test and we were really wobbling. Worcester were causing us some real problems and asking a lot of questions. We weren't quite in panic mode, but we were really uncomfortable."
Marlie Packer and Georgia Evans both dotted down right on the stroke of halftime to put their side in control. Continuing the boxing analogy, Austerberry accepted that his side were 'down on points,' before the crucial double salvo from his side.
"The tries were pivotal. We started the first five really well and then credit to Worcester, they came back into it, and we were rocking. To get the tries was huge. If it were a boxing match, we were down on points, but those two tries were real counter punches and pulled us back into it. We then managed to establish ourselves and take a chance to breathe. We had some decent defensive stints on the line but before that point, we were really creaking.
We really grabbed the momentum from there."
Whilst Saracens have now confirmed their spot in the top four, the race for a home semi-final remains massively close. This victory, coupled with Exeter's defeat at Bristol means that the gap between the two sides now sits at just three points. Austerberry was adamant that every point is going to be crucial in these final few rounds but accepted that his side could only control their own performances, heading into the play-offs.
"Every point counts and every second of every match seems to count at the minute. The fourth try gave us a decent buffer, as you know that fatigue is going to come into it when you're down to 14. All we can keep doing is taking care of our own business. What happens around us will happen, but we've put ourselves in the best position we can. We came to get the five points, so it is job done on that front."