Vunipola looking to channel emotion for Premiership Final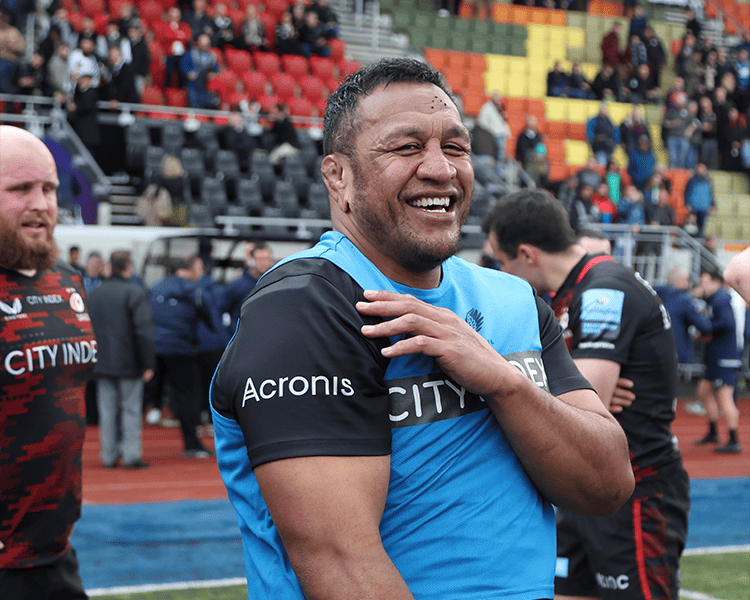 Mako Vunipola believes that his side need to keep the focus on themselves heading into Saturday's Gallagher Premiership Final.
Last season, Saracens came up short against Leicester and Vunipola believes that his side have learnt their lessons from that defeat.
"I watched Ivan's interview last weekend and he put if perfectly. Last season, we were focusing on what was being said on the outside too much, rather than just focusing on ourselves. Last year, we didn't really take the time to enjoy the occasion and we didn't really throw a punch. We want to be more focused on ourselves and what we can control."
One of the features this season for Saracens has been the increased attacking threat from all over the park and Vunipola believes that his side are reaping the rewards.
"It's been a different change as a team. We've had to adapt to a different way of playing but we're not relying on one or two players are making the decisions. It's enjoyable and its hard work, but it's good for the backs to be getting some decent ball. We're getting the ball in our hands more and it's why you want to play."
On Saturday, Saracens will come up against a familiar face in Sale DoR Alex Sanderson. Vuniopla praised the former Saracens coach for developing his own game before moving to pastures new.
"Alex has been great for me. Before he's a coach, he's just a great person. When I was 17, he was the first to give me a chance to play at this level. He wears his heart on his sleeve and you know that he feels everything on the field. That doesn't take away from his ability as a coach and the detail he can put into a game. We know that Sale will be pumped and a lot of what they put out on the field will be down to what he has put into it."
The Northerners have impressed this season, but Vunipola admitted that his side should be able to find the necessary emotion come kick-off.
"Sale have shown that they can stick with anyone, and they've dominated a lot of teams. We know it's going to be a battle and in any big game, physicality is huge. If you can't get up for the final, you shouldn't really be playing."
It's been a superb season for Saracens and Vunipola credited the rugby smarts of the side ahead of the flagship final.
"As a group, we've had a massive turnaround. The squad and the age profile is completely different. We've still got a lot of players who have been here a long time, but we know that rugby is the main thing. You know that you will get an emotional spark from a big game, so we need to channel that in the right way."