MATCH REPORT | Loughborough Lightning 21-33 Saracens Women (AP15s Rd18)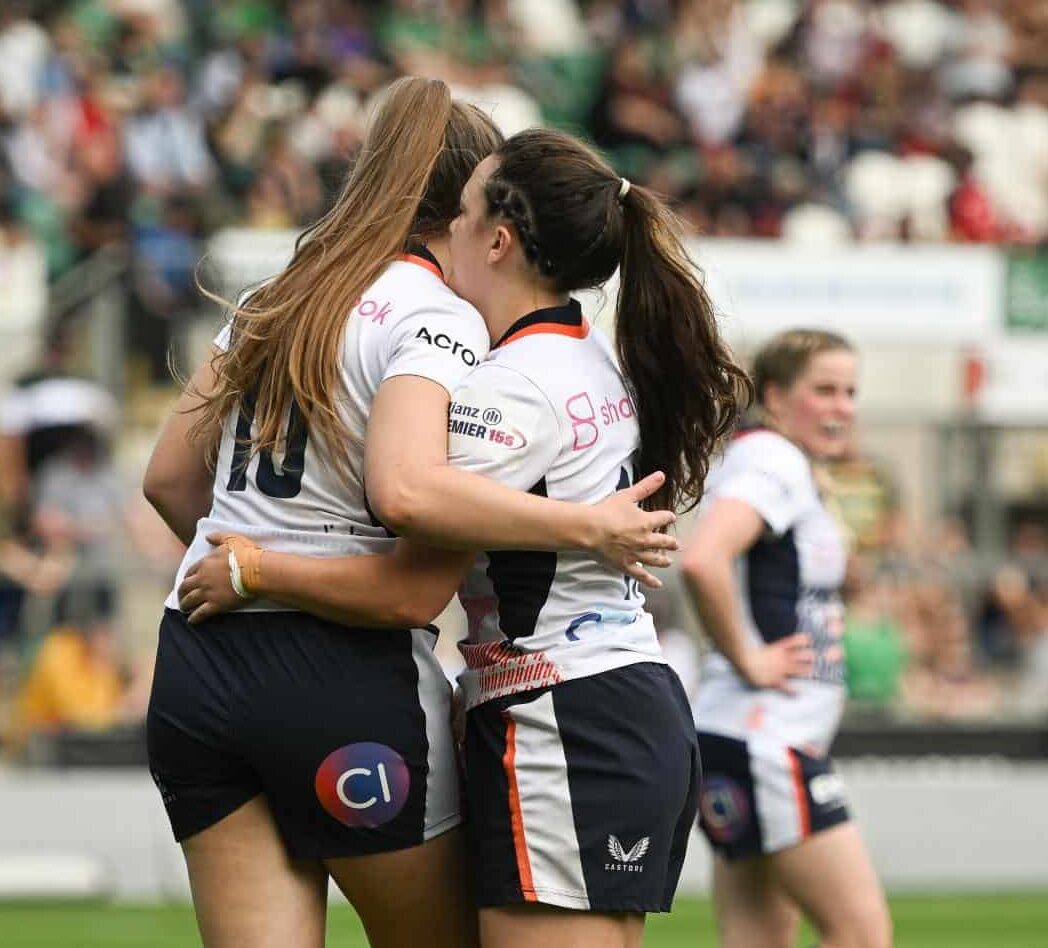 Saracens Women secured a bonus-point victory on the road but results elsewhere mean that they will have to do it the hard way if they are to retain their title.
On a sunny afternoon at Franklin's Gardens, Alex Austerberry's side knew that they had to secure a victory and hope Exeter fell short against Gloucester-Hartpury, if they were to secure a home semi-final.
The opening exchanges were somewhat tense, as both sides looked to try and find momentum.
Sarries were dealt a blow in the early moments too, as Grace Moore saw yellow for a high tackle.
The player disadvantage didn't hinder Sarries though, as they went coast to coast for a thrilling opening try.
After Sarries stole the ball from a Loughborough lineout deep in their own 22, the ball was sped wide, with Isla Alejandro bursting free and feeding Jess Breach to scream clear from halfway for the opening try.
Moments later, Sarries were nearly in again, as captain Sarah McKenna burst clear. Holly Aitchison then looked to send one cross field to Coreen Grant, but the ball bounced agonisingly out of reach for the Scotland international.
From there on, it turned into something of a scrappy affair, as both sides struggled for momentum and consistency, in a match dominated by the referee's whistle.
Sarries continued to push on, despite the breakdown turning into a free-for-all, but they were pegged back on the half hour mark, as Sadia Kabeya intercepted a stray ball and raced clear, to level proceedings.
With half-time approaching, Sarries needed a score, and they would find it thanks to the power game. After another bustling break and more intricate offloading, Sarries eventually went back to the power game, with Poppy Cleall barrelling over to ensure her side headed into the break in the lead.
The second half saw Sarries race out of the blocks, with Player of the Match Sydney Gregson winning back possession from the restart, as Sarries started like a freight train. After Gregson again went close, the pack powered through again, with May Campbell dotting down from close range.
Aitchison kept up her 100% record from the tee, as Sarries looked to put the hammer down.
Loughborough though, refused to go away, as they broke free for their second score of the afternoon through Bo Westcombe-Evans, to cut the gap again.
Lightning had their tails up now, as they continued to press the accelerator in search of a try to level up the match.
Sarries' defence though, was on-song when they needed it, as Fi McIntosh popped up with a crucial turnover.
The game was bubbling away now, but it took a moment of acceleration from Leanne Infante to pull her side clear again.
The scrum-half showed brilliant awareness to spot the gap from a quickly taken penalty, with the Sarries offloading game again coming to the fore.
From there, the forwards took charge yet again, as eventually, Alex Ellis muscled her way over to secure the bonus-point.
Sarries were continuing to try and play from deep, as they looked for another score, but again, Lightning held firm.
Sonia Green made an impact from the bench with a huge tackle in midfield, to halt the Lightning charge, before Cara Wardle put the game to bed.
Off the bench, the centre found herself out wide and, after collecting a floated pass wide, she was able to coast in.
Kabeya would bag her second of the afternoon in the final moments of the game, but Sarries held on for a twelfth straight bonus point win.
Despite the result, Exeter's victory against Gloucester-Hartpury consigned Sarries to an away semi-final against the Devonians.
If the side are to retain their crown, they will have to do it the hard way.