Mavericks Netball and University of Hertfordshire Confirm Partnership for 2023 Season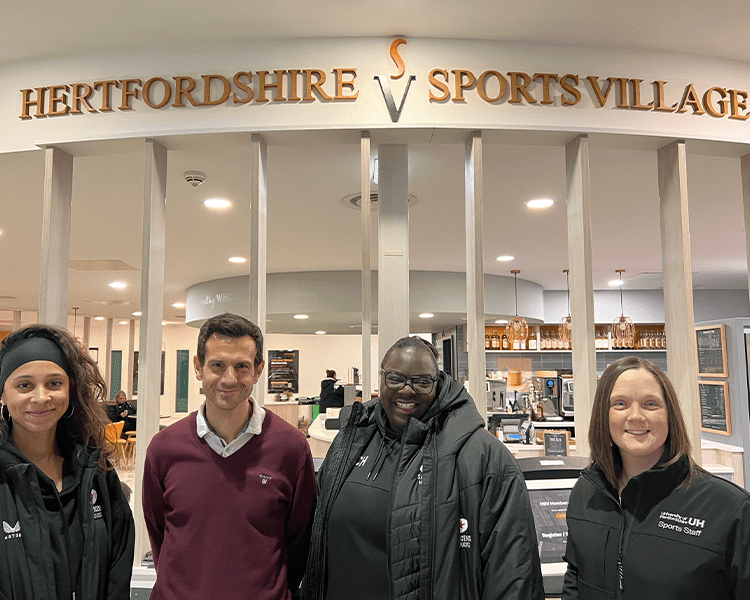 Saracens Mavericks Netball and University of Hertfordshire are delighted to announce a continuation and development of our partnership, ahead of the 2023 Netball Super League season.
The partnership will see the Mavericks Netball Super League side play all home fixtures at Hertfordshire Sports Village, with HSV also becoming the lead partner of the Mavericks Pathway Programme. The University of Hertfordshire will also become the principal university partner of Saracens Mavericks going forward.
The announcement of this partnership will ensure that Saracens Mavericks are able to play all fixtures at a high-class venue for the entirety of the season, with members of the university netball teams also training alongside the Mavericks Pathway teams throughout the season.
Speaking after confirmation of the renewed partnership, Director of Women's Sport Kieran Crombie was delighted to see the partnership continue to grow.
"We are really pleased to have entered into this formal partnership with University of Hertfordshire this season. The partnership is one that will benefit everyone and allow both Mavericks Netball and University of Hertfordshire to grow together. It's really exciting for all involved."
Bryn Clark – Deputy Director of Sport, University of Hertfordshire added:
"As a university and importantly the home of Saracens Mavericks, we are delighted to continue our long-standing partnership with the club with whom we have enjoyed over 17 years of successful collaboration."
"We are excited at the prospect of growing the relationship through the ongoing transition of pathway players into the University Performance Netball Programme and maintaining the University's reputation as one of the most successful in the University sector."
"We are all looking forward to a very positive future for netball as we further develop and enhance the partnership opportunities for our aspiring young athletes."