Meyer and Venter feeling right at home at Mavericks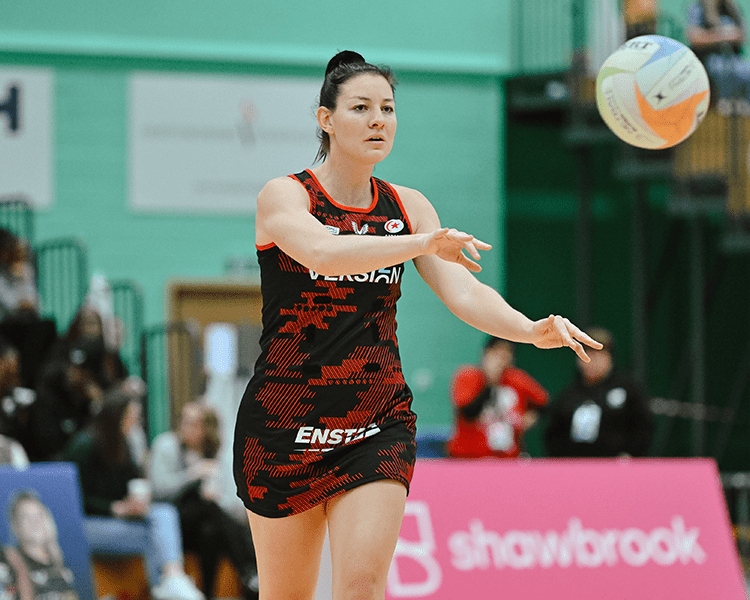 As we prepare to show our international colours this weekend, South African pair Monique Meyer and Ine-Mari Venter spoke to us about what their nationality means to them.
Other than the obvious of the weather, as both Meyer and Venter pointed out, the differences between life in the UK and South Africa are noticeable.
"Have you guys ever heard about this thing called the sun? You should really try it sometime," Venter laughed. "But after three seasons you somewhat get used to it, I guess."
Venter has had a bit more time that Meyer to get used to the weather in the UK, despite it being a big point of difference for the pair of them.
For Meyer, she has also had to adjust to living away from her husband and she admits that it has been "a big accomplishment" to have settled into life in the UK.
Both players have represented their country at international level and Meyer explained that playing for the SPAR Proteas, was a dream come true.
"Representing South Africa is a huge honour and privilege. It means putting in hard work and make a lot of sacrifices all just to live the dream."
Venter shared that view but also highlighted the pride within her and other South Africans, whenever they have a chance to represent their country.
"As South Africans we are naturally a very proud country. So, to be able to represent my country on the international stage as well as representing my country in the Netball Super League is always an honour and not something I take half-heartedly."
Venter recently went past 1000 goals in the Netball Super League and admitted that she is represented everyone back home in South Africa, whenever she takes to the court.
"I am not only doing it for myself but for all the people back home especially for the netball community and the players that can't be on the international stage or play overseas."
South Africa will always be home for both Meyer and Venter, but it is also a country that is teeming with diversity. Venter took the time to highlight how that diversity continues to have a big impact within the country.
"Our country is uniquely diverse. It has been something that can cause a big split within our nation but in those rare occasions, it can bring people closer together, and that is when the magic happens. When all the differences are put aside and people from all backgrounds and cultures comes together to make something really uniquely spectacular. And it is in those moments when we are at our strongest."
It's also the food in South Africa that stands out as a point of difference between the country that Meyer and Venter call home and the UK.
"When I think of South Africa I think of braai with meat and braaibroodjies," Meyer explained.
Saracens Mavericks have a long history of South African players representing the side, which was something that Venter was quick to highlight, as both players noted that warmth, they had felt from being part of such a diverse playing group.
"The first thing I heard when coming over to Saracens Mavericks was the long history Saracens have with South Africa and South African players. It always brings a smile to my face and pride and warmth to my heart. For a club like Mavericks to embrace all the nationalities within it, gives me that same smile and pride."
Meyer concurred, highlighting the warmth within the group since she joined in the off-season.
"Being part of a team like Mavericks filled with different nationalities is a great platform to learn and understand different believes, behaviour and way of doing things. But the best is watching it all come together to achieve a common goal."