Powering Futures Together. Saracens High School & Octopus Energy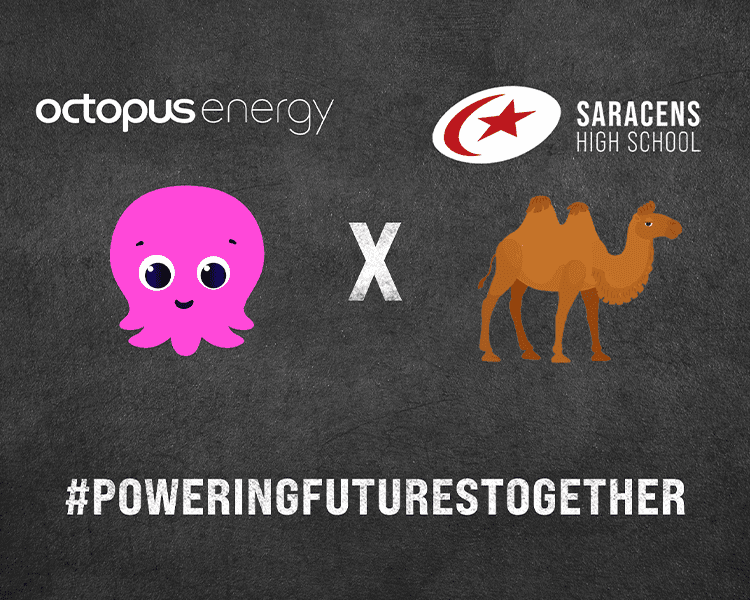 Octopus Energy, one the UK's biggest renewable energy providers, have teamed up with the Saracens High School with a goal of enhancing the lives of the children at the school by educating them on sustainability, renewable energy and employability skills, amongst a whole host of other initiatives.
With the Octopus Energy and Saracens values intertwined, there is an ambition to mould role models of the future at the Saracens High School and provide opportunities for the children at the school which they would never have had access to before.
Amongst the programmes taking place between Octopus & the High School will be site visits to the Octopus offices in London and around the country, CV building and interview skills training and eventually work experience & internship opportunities for select pupils at the High School with Octopus.
Matt Stevens, Principal at Saracens High School said of the ground-breaking partnership;
"It is fantastic that the High School, via Saracens, has the opportunity to partner with a brilliant business such as Octopus Energy. With the children having access and insight into everything Octopus does, there is a real chance to significantly impact their lives and open their eyes to opportunities that previously didn't exist.
Having had discussions with the guys at Octopus Energy over the past couple of months, there is an obvious culture alignment between the High School and Octopus Energy. With the help of Octopus, I'm sure Saracens High School can produce role models of the future."
Alvin Castillo, Head of Vehicle Procurement & Manufacturer Engagement at Octopus Energy, added:
"It's amazing to be able to partner with Saracens High School to be able to give insight and real life experiences to the next generation - not only on what Octopus do as a group but more importantly how our work contributes to making the world better.
Having over 10 different businesses within the group means the children have access to and can learn from so many different areas such as heat pumps, generation, energy retail and of course my favourite electric vehicles."
The partnership between Octopus and the Saracens High School kicked off in June at the My Future My Choice careers event at the school.
#poweringfuturestogether