PRE-MATCH NOTES | Alex Austerberry (AP15s Rd7)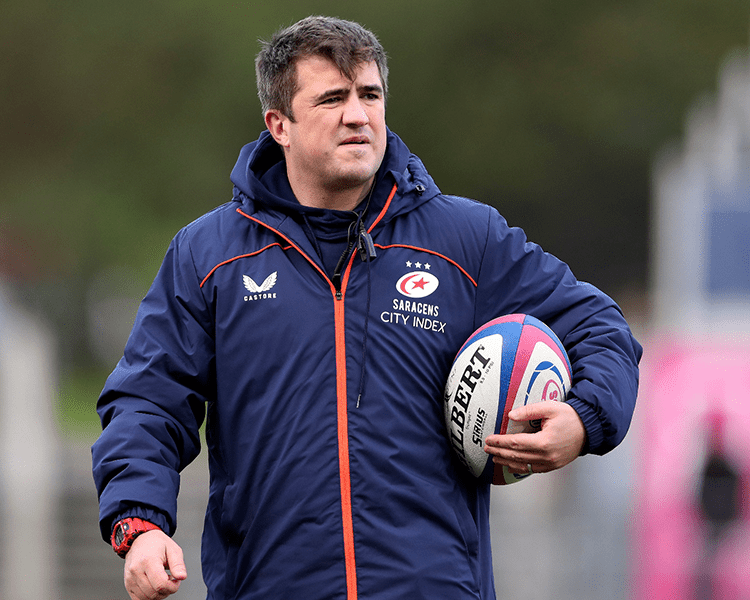 Director of Rugby Alex Austerberry believes that a stern taste lies in wait for his side tomorrow afternoon at Sandy Park.
Last week against DMP Sharks, Austerberry saw his side score fifteen tries in a comprehensive victory that also saw a number of his Red Roses stars return to the side.
"It was a good win, with some really good elements to it. It was good to get everyone who was eligible for selection back out on the field. It was good exposure for players who have been at the world cup. The real pleasing thing was our intent to play in challenging conditions. We still have a bit of work to do around our decision making at the breakdown and how clinical we can be at the ruck. But all in all, it was a really pleasing step forward."
This week though, the Chiefs lie in wait. Currently sitting second in the table, the Chiefs have been buoyed by their home record against Saracens. Austerberry praised Susie Appleby's side and admitted that he was expecting a stern test in Devon.
"Ultimately, we need to keep improving week on week. Chiefs are a very good side. They are very physical and they know what they want to do. We saw at their place last year that we could get hurt out wide. They've got multiple threats and we need to be at the best of our game to deal with that and get the result that we want."
Sandy Park is a place that Saracens Women have not won at before. Despite, securing victory in the final against the Chiefs last season, Austerberry feels that what has gone before counts for nothing, as his side look to continue their upward trajectory.
It's not a new challenge, but it's a different challenge in terms of getting a result at their place. What happened last season is all in the history books. Now, it's about putting our best foot forward and writing a new chapter. Hopefully that means putting in a performance that brings a result and also breaks a duck in terms of securing a win at Sandy Park. It's a tough place to go for a reason. But, we're a tough side that are full of character and full of quality. If we bring that, we'll be in a good position."