Rettie and Grant put pen to paper for 22/23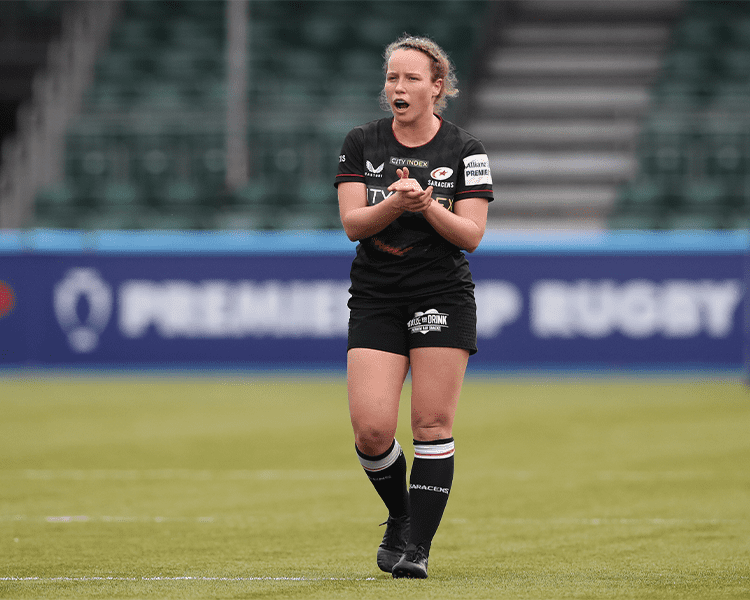 Saracens is pleased to confirm that Scottish duo Jodie Rettie and Coreen Grant have both committed to the club for the 2022/23 season.
The pair, who are both international regulars are two more key components of the squad as the new campaign draws ever closer. 
Rettie, who joined Sarries in 2018 can play both hooker and flanker, making her a regular in the match day 23. She now has 18 caps for Scotland to add to her significant experience in North London. 
Grant, who can play in multiple positions across the back-line is known for her blistering pace which has set StoneX alight regularly. 
She has been with the club since 2019 and will be looking to nail down a place in the starting line-up over the coming season. 
Head Coach Alex Austerberry is pleased to have two more players signed up for the new campaign. 
"Rettie is a very competitive and combative player who is full blooded in everything she does. Her drive to succeed and maximise her talent is evident for all to see. Her experience and quality are a huge asset for the group and club.
Coreen is a player who has been at the club for a few years now and is a player we are extremely excited about. Due to international selections over both forms of the game, we have not seen as much of Coreen in a Saracens shirt as we would have hoped. That said, we are excited about Coreen being able to show her undoubted talent after breaking through to the first team more consistently last season."