Rocky Clark extends playing career at Saracens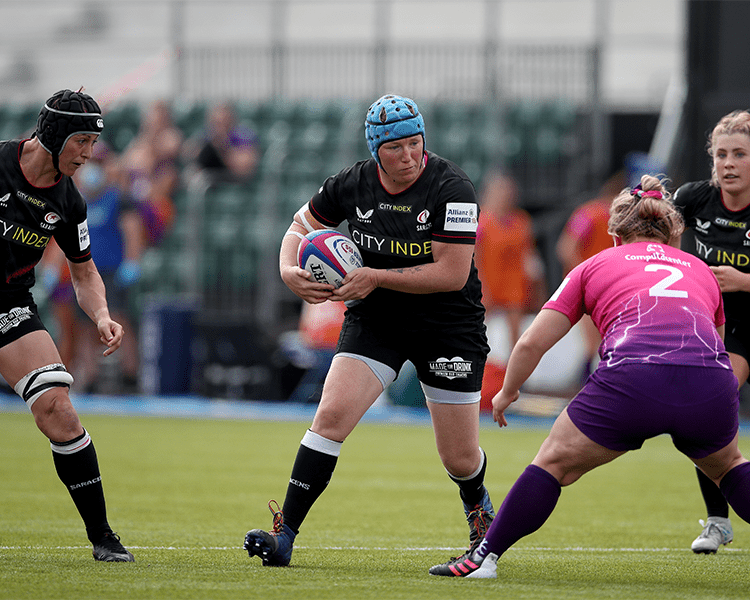 Saracens is excited to confirm that Rocky Clark has signed a new deal to continue her playing career at the club.
The most-capped England international of all time, with an incredible 137 caps to her name is stepping away from her coaching role to pursue a career in the media, but will still be playing at StoneX to continue her incredible career. 
The 41-year-old, who won the World Cup in 2014 has had an enormous impact in North London throughout the recent Premier 15s success both on and off the pitch, and fans can look forward to another year of the front-rower.
Clark is pleased to be continuing for another year. 
"During my time at Saracens I've been privileged to work with some of the best players in the world and develop my coaching craft. The Saracens Women are an excellent group to coach and I'm delighted I can still play alongside them whilst committing my time to pursuing my media and punditry career. Thanks to Saracens for supporting me over the last three years on my coaching journey."
Head Coach Alex Austerberry hailed her impact both as a player and a coach.
"Rocky is certainly one of a kind. There is a reason why she has had an unbelievable playing career and continues to perform at the highest level . I am delighted that Rocky has committed to another year in a Saracens shirt and I have no doubt she will continue to contribute consistently.
Although moving on with another career opportunity, her time coaching at Saracens has been incredibly successful and her knowledge has been imparted on players who will be heavily indebted to Rocky for their accelerated development.
Legacy and legends are both terms banded around in sport but I think it is fair to say both of these terms can be used to accurately describe Rocky. I am delighted this is not a goodbye and that Rocky will continue to add immense value to Saracens and those involved at the club."