Saracens Food Drive - Saturday 25th February - Saracens vs Newcastle Falcons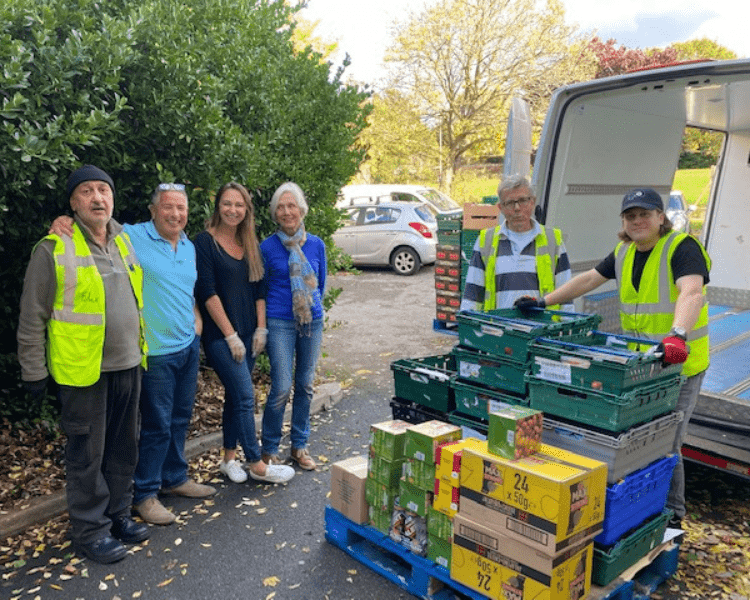 Over the 10 years Saracens has been at StoneX Stadium we have experienced some amazing sporting moments on the pitch which the club is rightly proud of.
However, we are equally as proud of the enormous positive impact Saracens has had on the local community over that time, whether that be through the transformative work of the Saracens Foundation, the outstanding education and life chances being provided at the Saracens High School, or the access to fantastic facilities at StoneX Stadium being provided to tens of thousands of people every year.
As a celebration of this work, and a demonstration of our ongoing commitment to serve the local community, we have partnered with the Barnet Food Hub to create the Saracens Food Drive. On the 25th February at the Saracens v Newcastle Falcons match, we are asking Saracens supporters to bring some items of food and non-food items with them to donate to the Barnet Food Hub. The Barnet Food Hub will share the items with the 17 Food Banks across Barnet, who in turn will give them to the ever increasing number of residents and communities needing to access their services. Together, we can make a real difference.
So that we can have the greatest impact, we are asking supporters to donate very specific items, knowing that these are the most valuable to the Barnet Food Hub and the Food Banks they support. These items are:
UHT Milk (any alternative vegan is also welcomed)
Packets of Pasta/Rice/CousCous
Tinned Chopped Tomatoes
Tinned Tuna/Mackerel/Sardines
Tinned Pulses any types (including beans, chickpeas and peas)
Oil (plastic bottles only please)
Sugar
The Food Hub also supply Food Banks with valuable non-food items such as:
Cleaning products
Washing Powder
Personal Hygiene/toiletries
How to donate to the Saracens Food Drive
Simply bring a bag or box of food and non-food items from the list above to the Saracens v Newcastle Falcons match on 25th February, and drop them at one of the two Drop Off Points within the stadium, either next to Gate C or on the Piazza next to Gate A where our volunteers will gratefully receive your donations.
The Barnet Food Hub is a centralised distribution network in the borough which helps provide extra support to our community whilst also diverting food away from the waste cycle. Our aim is to ensure that our foodbanks have the ability to provide sufficient, safe and nutritious food to all those who use their services. Barnet Together run the Barnet Food Hub. Barnet Together is a partnership established in 2018 between Young Barnet Foundation, Volunteering Barnet and Inclusion Barnet. Barnet Together is a free capacity building support service for the borough's Voluntary, Community, Faith and Social Enterprise (VCFSE) sector. It supports local VCFSEs with funding, training, resources and advice, and offers a platform for stronger sector representation, voice and connection.
Saracens is delighted to be working with the Barnet Food Hub and wishes to thank our supporters in advance for your support in making a positive contribution to the lives of those in our local community that need support at this time.