Saracens Women Under 18s excel at Malvern Festival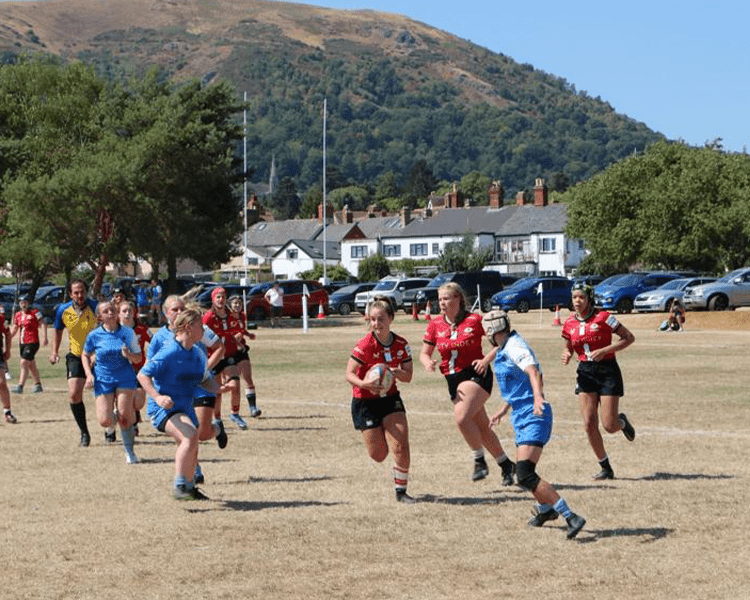 Friday saw the Saracens Women's Centre of Excellence U18 group play in two games against Sale and Worcester at the RFU Malvern festival.
The games concluded a six week training block for the players, which started with a 40 player training group coming in from three feeder counties (Hertfordshire, Essex, Kent) and the reduced to a training squad for the two games, the Summer COE programme was led by Saracens Women's Coach Lewis Sones.
"This seasons addition of a summer COE block was a great opportunity for us at Saracens to provide our up and coming talent with a comprehensive rugby experience, Sones said.
"In addition to this, players were not only getting the chance to develop on the field but also get key insights into a high performance environment – including nutrition, fitness and mental skills but more importantly see what it takes to be a Saracen with a focus on enjoyment and connecting together".
Sones was supported by former Saracens Women coach Jack Baird, current forwards coach Juan Figallo and guest session appearances from current senior players Fiona Mcintosh and Cece Gordon-Hill.
In tough hot conditions the game times were adapted for players safety and played over 3 shorter blocks with rest periods In between, the U18 group showed the Saracens pride in physicality from the off with a controlled and clinical attacking display against their North West opponents. That continued to heat up along with the conditions as the second game against Worcester saw temperatures get to over 35oC with credit to both sets of players to keep a high standard of rugby going.  
"It was pleasing to see the players come together after only a few short weeks of training as a collective, the showcase of physicality was particularly good to see with ball in hand and in defensive displays, the attitude of all the players was spot on throughout the whole day and we've had a glimpse of what some of the future Saracens Women can do it was a rewarding day for all. " added Sones. 
Centre Of Excellence Training Group
Hertfordshire Players
Beau Burridge

Joia Bennett

Nyahleh Soyei

Sarah Murphy

Ruby Chesterman-Smith

Ameila Macdougall

Livi Hunt

Millie Hare

Olivia Thomas

Katie Cawthrone

Dasiy D'Onofrio

Daisy Fitzgerald

Sophia Botterman
Essex Players
Ava Borrageiro

Keria Muir

Kaylee McHugh

May Goulding

Lucy Lawford

Lily Brand

Sophie Edwards

Amya Edwards

Jess Crockett (Inj)
Eastern Counties
Emily Eves

Catherine Welman

Izzy Hartley

Thea Sylvester

Lauren Leone