Sonia Green signs new Saracens deal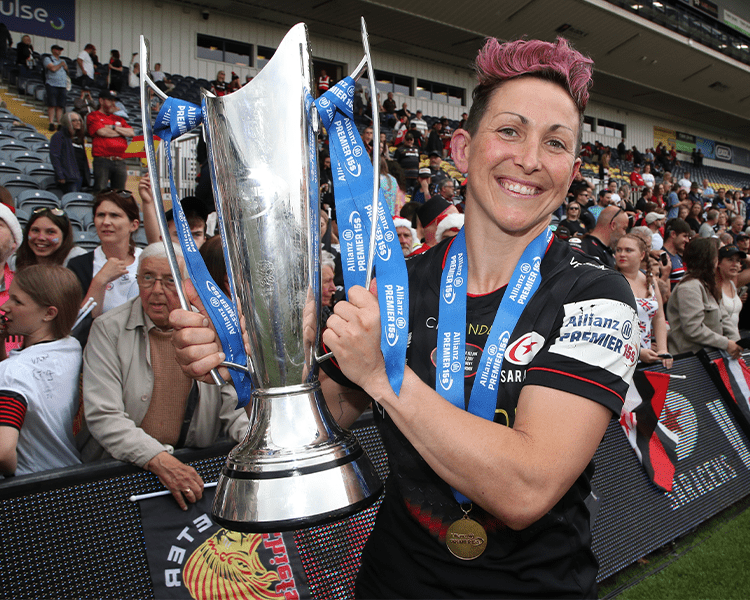 Saracens is delighted to confirm that Sonia Green has signed a new contract to remain at the club for the 2022/23 season.
'Sonic', who recently became the first female player to make 300 appearances for Saracens has had a remarkable career which has spanned over two decades. 
Her impact across the Sarries family is immeasurable, as she is also Vice Principal at the High School which shows her incredible commitment. 
Originally joining the club in 2002, she now has 318 appearances for the Women in Black, winning plenty of trophies as well as representing England on the Sevens Circuit.
Her most recent achievement saw her win the Premier 15s back in June, and she will be looking to lead the Women in Black to another trophy this season.
Head Coach Alex Austerberry is delighted to have Green in his squad as she enters her 21st season at StoneX Stadium. 
"Having Sonic re-sign for another season with the club is fantastic news. Words can not do justice the influence and impact she has had on Saracens Rugby.
Her achievements on and off the field speak for themselves and to have her experience and leadership in the group will drive both performance and development. I have no doubt that Sonic will continue to compete at the highest of levels and that she will write another great chapter in her illustrious career here. 
It should never be overlooked or underestimated the immense talent, desire passion and commitment it takes to be at one club, performing at the highest level for two decades. It is truly remarkable."