StoneX Stadium Tours are Back!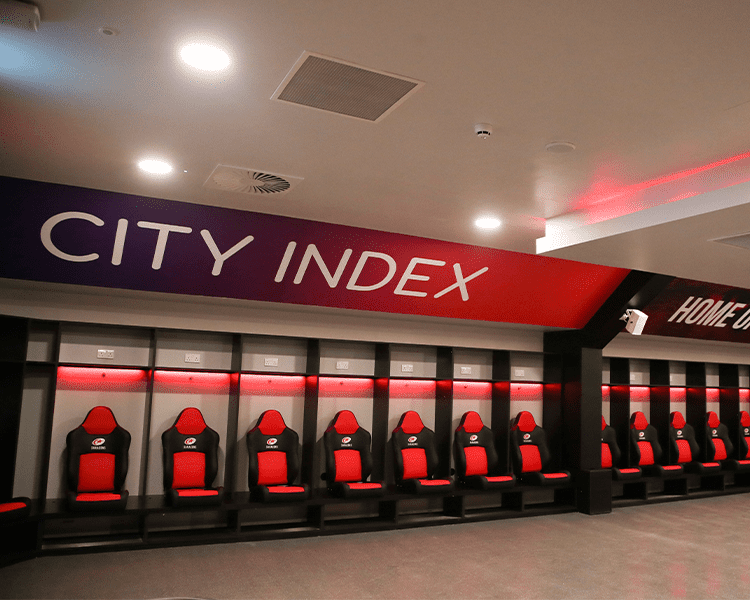 We're delighted to announce that StoneX Stadium tours are now available again!
View some of sports greatest pieces of memorabilia used by some of the planet's sporting legends. Cricket bats from WG Grace and Donald Bradman, rugby balls used in the 1995 and 2003 World Cup finals and memorabilia signed and personalised by Nelson Mandela. The collection also includes a complete set of summer of Olympic torches dating back to Berlin in 1936 and the very rare Helsinki torch of 1956.
Not only will you get to see these fantastic pieces of memorabilia on the tour with our experienced guides, but you will also gain access to the areas of the stadium that are not normally open to the public such as the Players' Lounge, the West Stand media centre, home and away changing rooms, The Park and W Club lounges as well as a walk on the pitch.
Find out about the features that make the home of Saracens the most sustainable stadium in the UK and get the chance to walk in Usain Bolt's shoes on the warm-up track from the 2012 Olympic Stadium.
Tours last between 90 minutes to 2 hours, and you are encouraged to bring your cameras! 
*The home of Saracens is a working Stadium, and some rooms or exhibits may not be available on the day of your tour.
PRICES
Prices for Season Ticket Holders – Adults £18 and Concessions £15, Prices for non-season ticket holders – Adults £25 and Concessions £20.
This will also give you a 10% discount in the club shop. Just show your valid ticket on the day of the tour to receive the discount!!
HOW TO BOOK
Please email supporterservices@saracens.net using Stadium Tour as the title. Please also state how many tickets you want, the ages of those attending and the preferred date.