Women's Pathway Celebrate Season of Success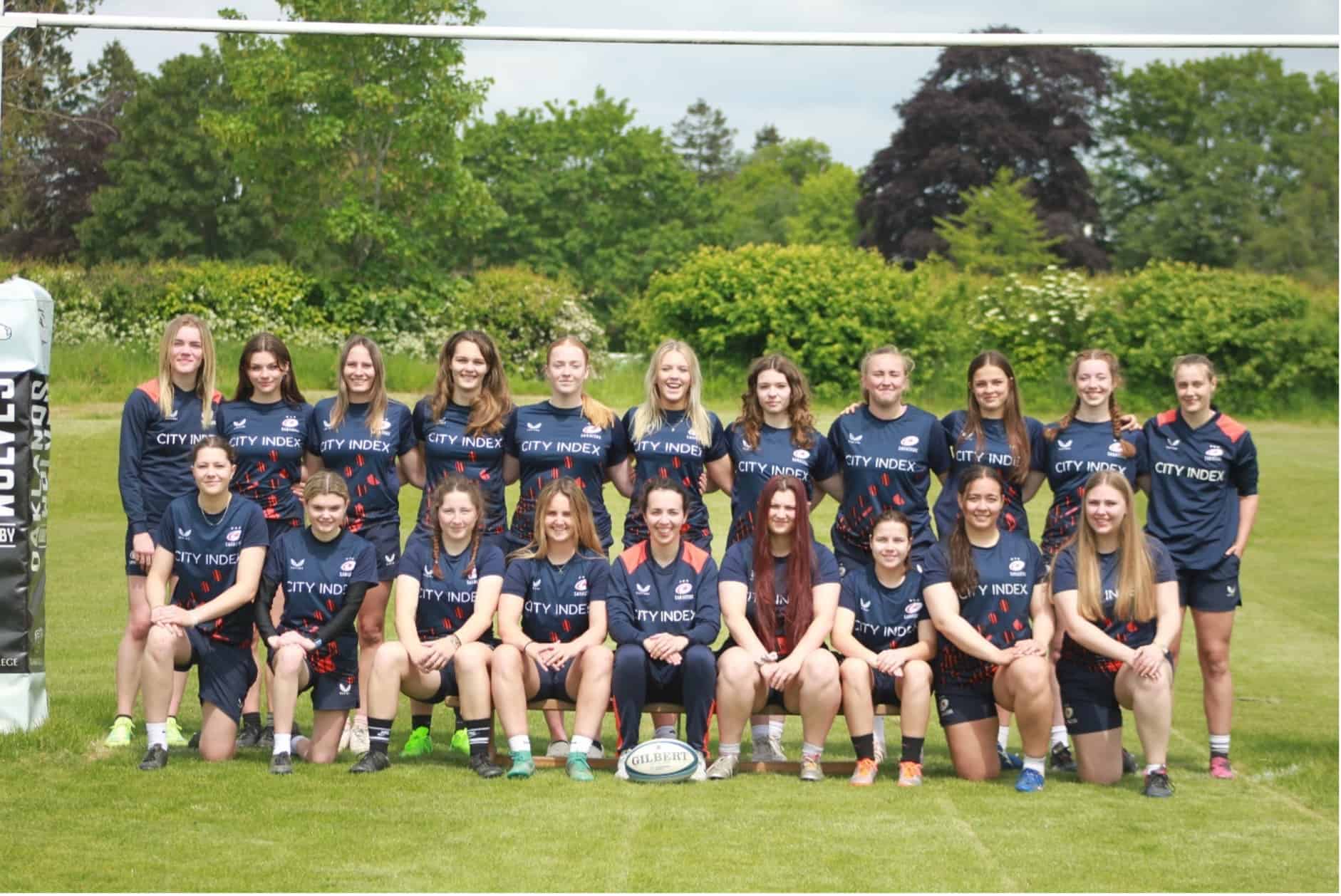 On Sunday 28 May, Saracens Women Pathway welcomed prospective players to StoneX Stadium for an applicant welcome day, which also saw our current pathway players celebrate their End of Season Awards.
It was a fantastic day for the Women's Pathway, which saw over 40 players experience what life in the day of an pathway student would be like. Starting off with a training session on the pitch at StoneX, players were able to build connections and work alongside current players in a series of games, followed by a reception in the renowned 100 Club. After this, they were able to watch Saracens Women take on Bristol Bears, followed by a meet and greet with the squad, showing the potential for the players on this exciting pathway at Saracens.
Sunday also marked the End of Season celebrations for our current Pathway cohort, who have had an exciting first season in the AOC Performance League. As part of the celebrations, Players' Player and Coaches' Player of the season were awarded to Joia Bennett and Daisy Fitzgerald respectively, reflecting the hard work and dedication they have put in throughout the season.
The past season has seen a considerable amount of success and development within the group, including players representing the Saracens Centre of Excellence side, and both Keira Muir and Amelia MacDougall gaining international honours.
The evening was also a chance to say goodbye to the players who are all moving on to the next steps of their rugby journey, with many combining rugby with university, apprenticeships or the world of work.
Notably, three graduates have moved into the Saracens Women's senior side, in Amelia, Daisy, and Joia, which showcases the exciting pathway which is available at Saracens.
Everyone involved with the Saracens Women's Pathway would like to thank all of our graduating players: Amelia, Daisy, Ruby, Katie, Morgan, Millie, Megan, Briony, Rosie, Joia and Beth, for all the time and effort they have dedicated over the past two years. We wish them the very best for the future.
Commenting on the success of the day, Lead Pathway Coach Niamh McHugh said:
"It was such a great day for the Pathway here at Saracens. The standard of prospective players we have joining us next year showcases how the programme is continuing to evolve and develop, and I really cannot wait to see all of them pull on a Saracens shirt come September. Also, being able to celebrate the successes of the current Pathway players was a great way to end the day and to say thank you to those who will be moving on to new endeavours next year".