Disciplinary Update | Owen Farrell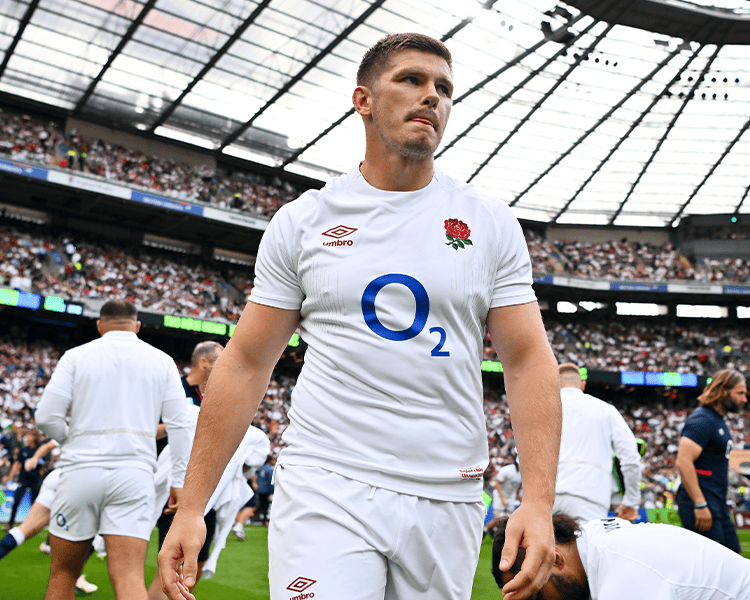 Owen Farrell appeared before an independent judicial committee via video link having received a red card for an act of foul play, contrary to Law 9.13, in the Summer Nations Series match between England and Wales on Saturday 12th August 2023.
Law 9.13 - A player must not tackle an opponent early, late or dangerously. Dangerous tackling includes, but is not limited to, tackling or attempting to tackle an opponent above the line of the shoulders even if the tackle starts below the line of the shoulders.
The independent Judicial Committee consisting of Adam Casselden SC – Chair, John Langford and David Croft, all from Australia, heard the case, considering all the available evidence and submissions from the player and his representative.
The player acknowledged that whilst he had committed an act of foul play, he denied that the act was worthy of a red card. After reviewing all the evidence, questioning the player in detail and hearing submissions from the player's representative, the Committee concluded that the Foul Play Review Officer was wrong, on the balance of probabilities, to upgrade the yellow card issued to the player to a red card.
The Committee determined, when applying World Rugby's Head Contact Process, that mitigation should be applied to the high degree of danger found by the Foul Play Review Officer. The Committee found that a late change in dynamics due to England #2's interaction in the contact area brought about a sudden and significant change in direction from the ball carrier. In the Committee's opinion, this mitigation was sufficient to bring the player's act of foul play below the red card threshold.
The Committee believe it is important to record, that no criticism is made of the Foul Play Review Officer nor, would any be warranted. Unlike the Foul Play Review Officer the Committee had the luxury of time to deliberate and consider, in private, the incident and the proper application of the Head Contact Process.
The Committee believe this is in contrast to the Foul Play Review Officer, who was required to make his decision in a matter of minutes without the benefit of all the additional material including hearing from the player and his legal representative. On that basis, the Committee did not uphold the red card and the player is free to play again immediately.