Jess Breach and Zoe Harrison both sign contract extensions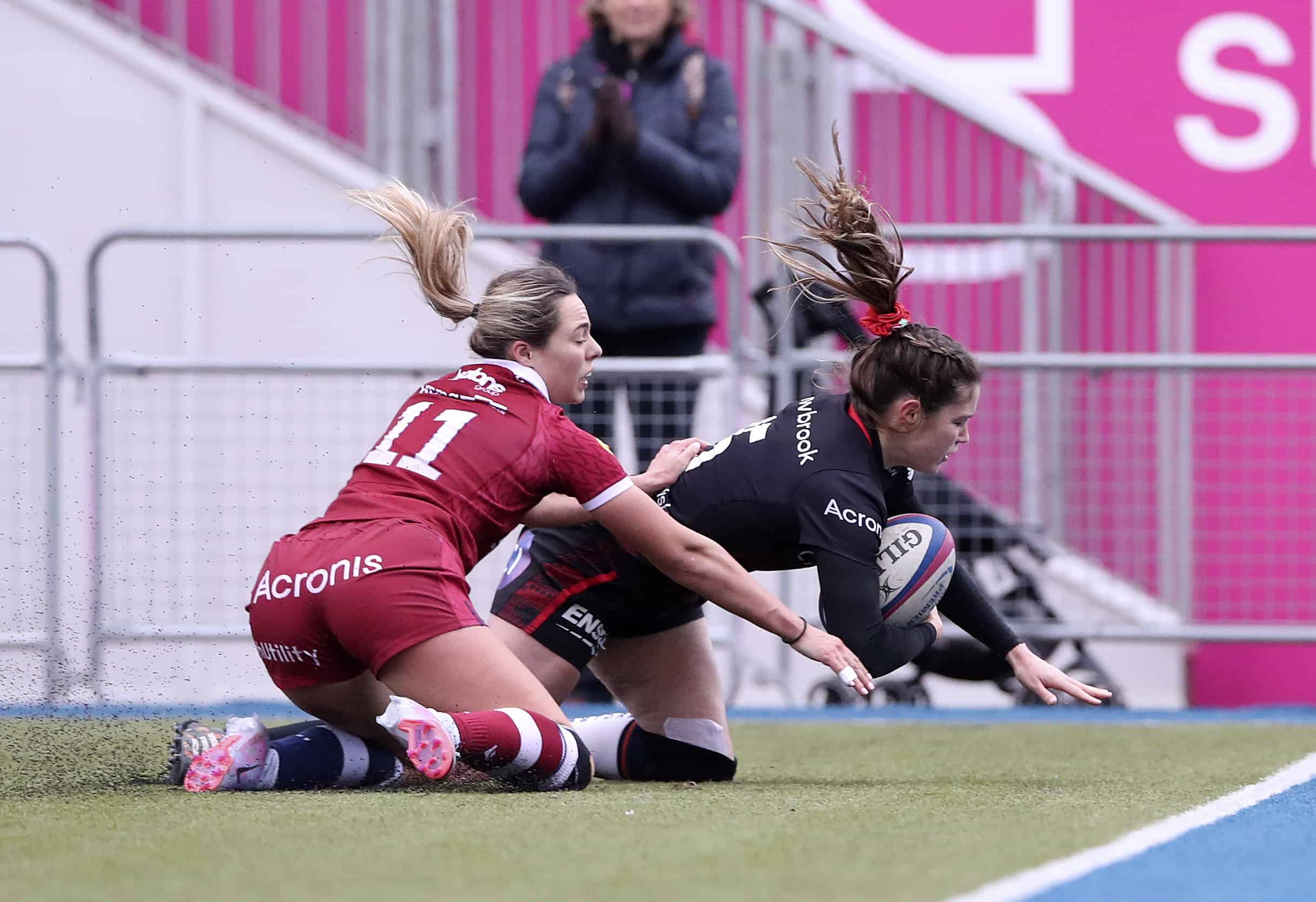 Saracens are delighted to confirm that Jess Breach and Zoe Harrison have both committed their long-term futures to the club.
Both players have signed multi-year deals to remain in North London, as they continue to be key parts of the Saracens squad.
Breach made a huge impression in her first year in Saracens colours, as she scored 14 tries in 15 appearances in black and red, including four tries against Sale Sharks at StoneX Stadium in March.
Director of Rugby Alex Austerberry is thrilled to have both players commit their future to the club.
"Jess and Zoe are two exceptional players who complement each other both on and off the field. To have both commit their long-term futures to the club is extremely exciting and illustrates the drive for success of both the players and the club."
On the re-signing of Breach, Austerberry couldn't hide his delight that one of the best finishers in the game had extended her stay in North London.
"Jess had a great first season in a Saracens shirt and the growth of her game illustrated her talent and her potential to grow in to one of the premier back three players in world rugby. She has devastating pace and the ability to run great lines. Jess is already an exciting player who has a huge impact on the games, and I look forward to seeing her continue to light up and influence games for years to come. I am delighted that that will be in a Saracens shirt."
Breach herself admitted that it was an easy choice to commit her future to the club.
"I've really enjoyed my first season at Saracens and I'm really pleased to have re-committed to the club. I'm really excited for where we can go next and for the season's ahead."
Fly-half Harrison has been a key player for both Saracens and England for a number of years. Despite her season being cruelly ended by injury last campaign, Harrison is set to return better than ever this year. Having been a crucial part of Saracens' three Premier15s title successes, Austerberry feels that Harrison can continue to take her game to even greater heights.
"Zoe is a hugely influential player who has proven herself to be a huge performer both domestically and internationally. Zoe has grown and developed into an outstanding player and contributes to the growth and development of the programme as she continues to strive for the best. Zoe has the ability to unlock defences in a number of ways and her game management in key moments illustrates her understanding of the game. It is fantastic that such a talented player with some great years ahead of her will continue to wear black and red."
Harrison too, explained that she was raring to get back out on the pitch with her teammates, with her long-term future secured.
"I can't wait to get back to it with this club! I love being here with these girls and constantly building with the team. The support from the fans is always amazing and the way the squad finished last season has left a page unturned. Having not been able to play a part at the end of last season, I can't wait to get back out on the field with this fantastic group."