MATCH REACTION | Alex Austerberry (AP15s Rd17)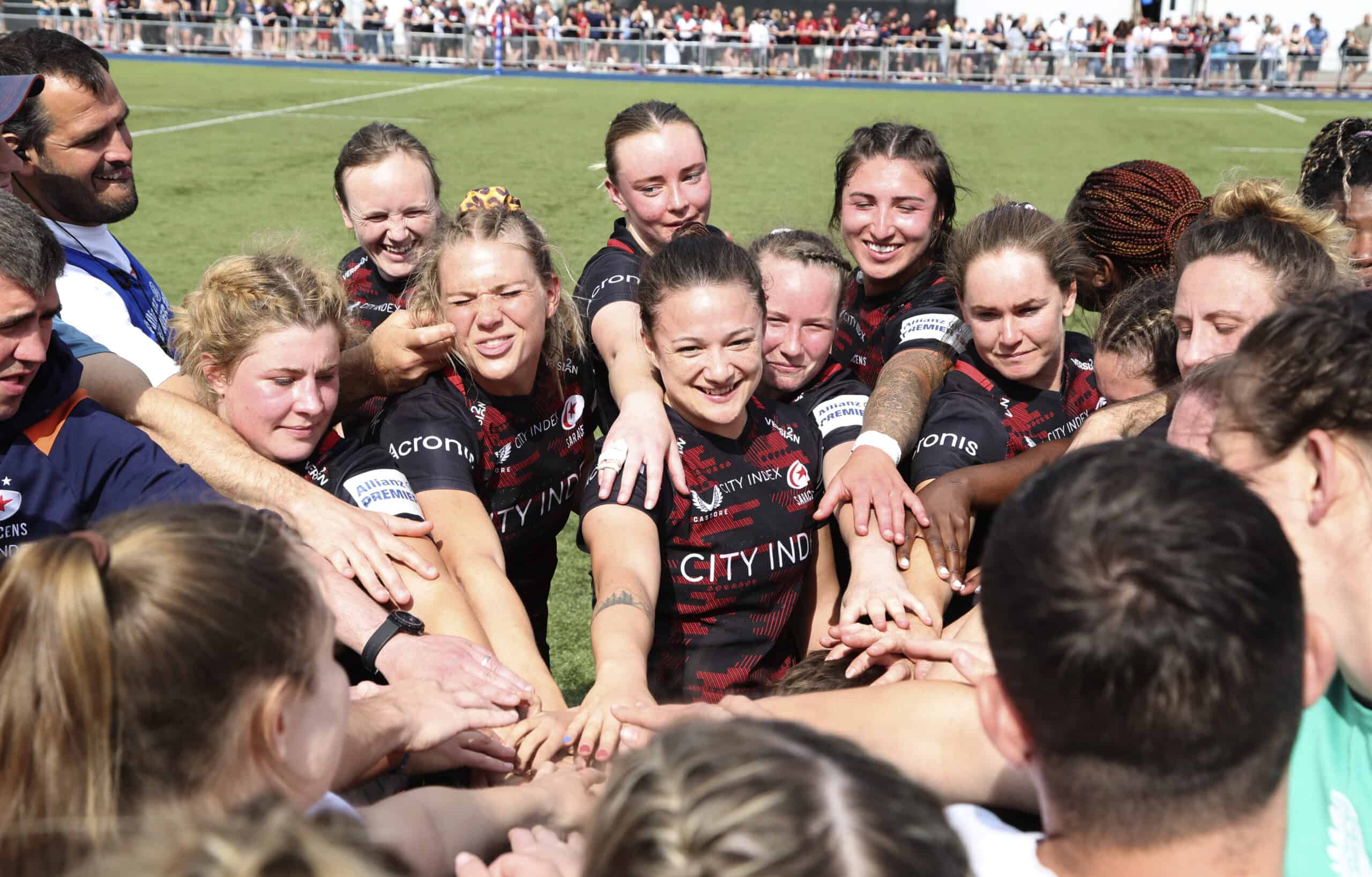 Director of Rugby Alex Austerberry was delighted with the resolve shown by his side, as they fought back to beat Bristol Bears in a Premier15s epic.
It wasn't until the final few minutes that Saracens managed to finally break the Bristol resolve and Austerberry was pleased with how his side stood up in the second half.
"I'm really pleased. The second half, we had a lot more intensity about us and defensively, we were much better. I'm really proud of the team, because we found a way against a side that are in great form and asked a lot of questions of us."
Saracens struggled to get a foothold in the first half, as they allowed Bristol to dictate the play. Austerberry though, was happy with how his side responded in the second 40.
"I just thought that we had to be more physical and stay in the tackle longer. If you give Bristol quick ball, they take full advantage as they've got some exciting backs. At times, we did a really good job at stopping them. But at times in the first half, we let them have those opportunities. We gave them a bit too much respect in that first half, so to put that marker down is really pleasing."
"In front of a crowd well in excess of 1000, both teams but on a real spectacle. Austerberry emphasised the importance of the home support for his side, as they hunt down a home semi-final.
"It was an electric atmosphere and there's a real buzz around the club after the men's final too. To have that support in tight games like this one, just gives you that extra boost and energy when you need to go to the well."
Despite an early season wobble, Saracens have impressed since the turn of the year and Austerberry praised the resilience within the group as one of the key factors in their success.
"I'd like to take all the credit, but this playing group are so completive and so driven! When you're striving to be the best player you can be, you find ways to challenge yourself. They really are a fantastic group to work with. You couldn't wish to work with a better group. They're competitive, they apply themselves and when the questions get asked, more often than not, they stand up and answer them. It's all credit to them."
Loughborough will be no pushovers next weekend though and, Saracens are ultimately relying on Gloucester-Hartpury taking the spoils against Exeter, if they are to secure a home semi-final. Austerberry admitted that playing at home again was the aim but highlighted the need to focus on his side's own performance next weekend.
"It's all about a home semi-final. Those 5 points are massive. Ultimately, it gives us a chance of a home semi-final if Exeter slip up next week. But for us, we need to take care of business. Loughborough are another side that like to move the ball around. They will ask different questions next week."
Loughborough will be no pushovers though and will likely pose another attacking threat come Saturday afternoon. The focus for Saracens now though, is all about building momentum, heading into the semi-finals.
"They've got a lot of playmakers and a real attacking threat. We need to come to the party and keep building the momentum. We're on a really good run since January, so we want to keep building. We need to look to get the 5 points and then see what happens at Gloucester."