MATCH REACTION | Camilla Buchanan (NSL Rd19)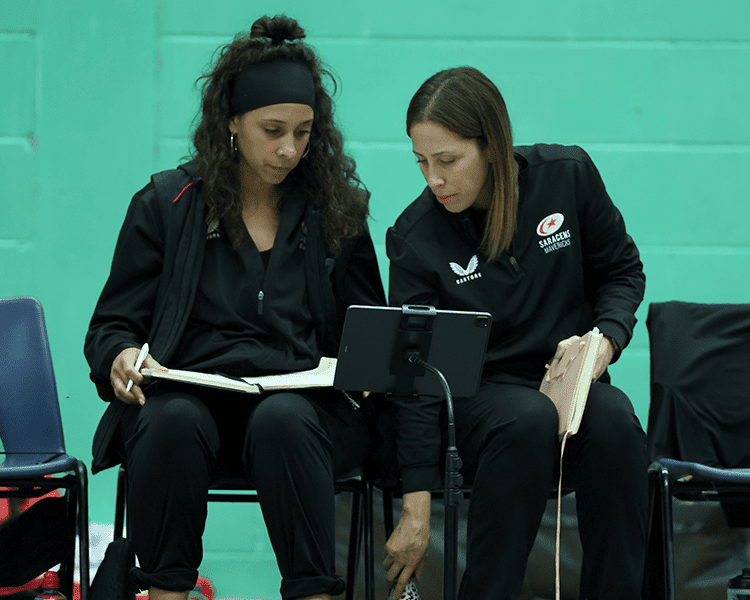 Head Coach Camilla Buchanan was left frustrated, having seen her side slip to a heavy defeat against Manchester Thunder.
On a tough evening for her side, Buchanan saw defensive dynamo Jodie Gibson forced off court with an injury in the first quarter, as Thunder pulled out a healthy lead at the break.
"When we are connected, we can cause some real problems. The reality is that we weren't connected for long enough in that game. Jodie going down in the first quarter didn't help with the structure we wanted to put out there."
When pushed on what hadn't come to fruition out on court, Buchanan admitted that there needed to be a greater understanding of what was happening around them from her playing group.
"We disconnected too many times in that game, and it showed on the scoreboard. There's a massive amount of work we need to do on basic skill level and game understanding."
The Head Coach admitted that Thunder were the better side on the night, but explained that she was looking for individuals within the squad to step up in the challenging moments.
"That's for the off-season, but we need individuals to step up and take charge to connect the dots back together. We missed that today, but we've got people out there who can do that. We were outclassed by Thunder, but there were moments where we could have put some more pressure on them."
Next up for Mavericks is a final match of the season against London Pulse, with Buchanan and her side knowing that they will have to secure a result if they are to snatch fifth place away from Severn Stars.