Nottingham Rugby v Saracens Men | Match Updates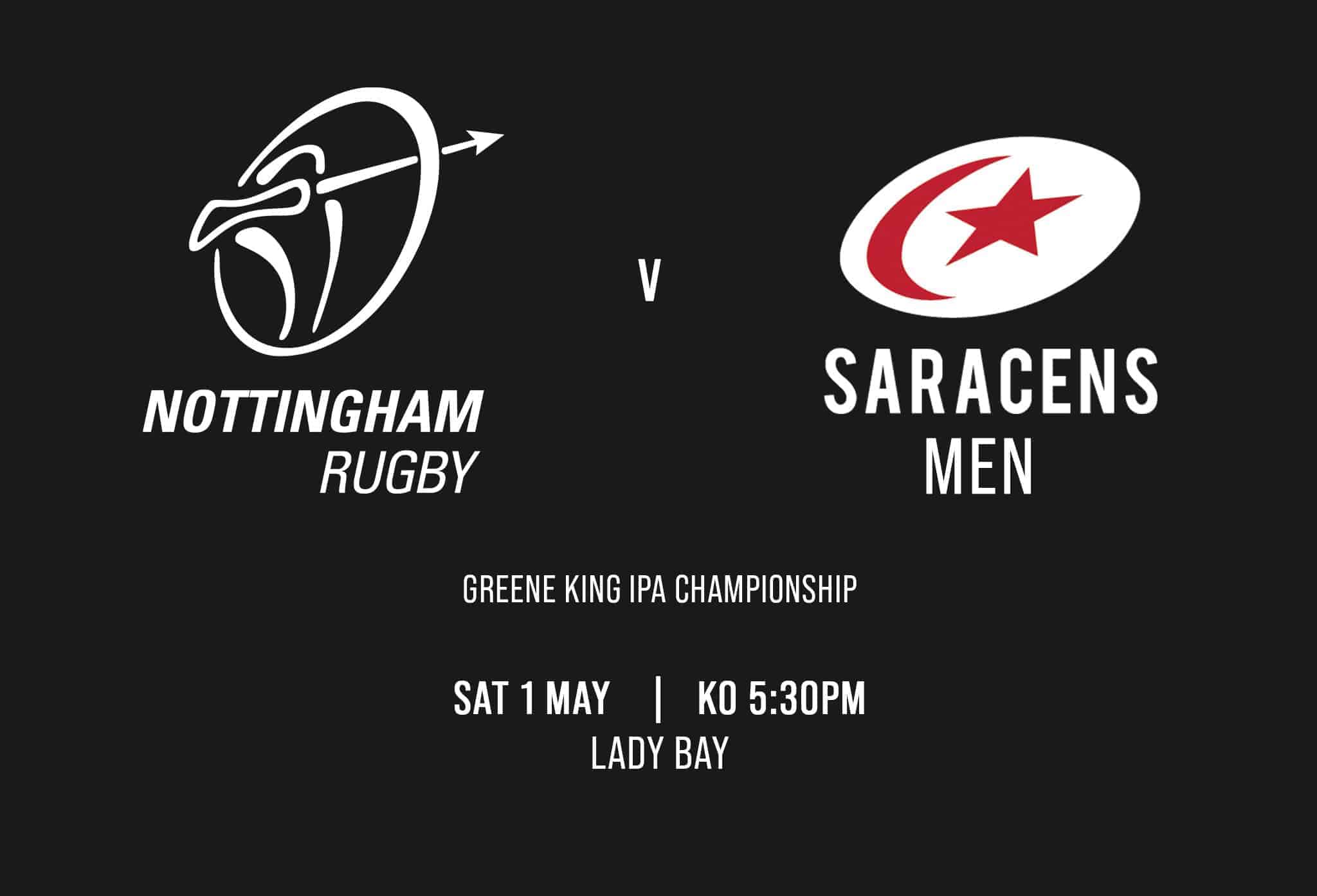 Signing off from The Bay!
Thanks for you support one again, I hope the blog kept some of you updated at least!
An eight-try victory for the Men in Black, five more points and a happy bus trip back down the M1.
If you want to read the match report you can here.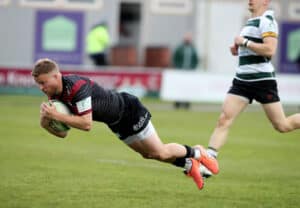 Enjoy the rest of your Bank Holiday weekend!
Full-Time | Nottingham 0-56 Saracens Men
That was a proper second half from Sarries, they were in the mood and they got a good return.
The replacements came on and made a difference with Eroni Mawi and Harry Sloan both grabbing second-half scores, not forgetting though another two tries for Alex Lewington.
Next up is Ampthill at StoneX Stadium!
80 | Nottingham 0-56 Saracens Men
Nottingham with the last play and more great pressure in defence to force the knock on.
That's it, the time is up.
Professional second-half display there.
74 | Nottingham 0-56 Saracens Men
Sarries with another! It's Harry Sloan!
Another big scrum from Sarries to win a penalty and Farrell finds the 22 with his kick.
Itoje gathers, feeds Billy Vunipola and then he shifts it to Sloan who jinks inside and reaches for the line.
Farrell with another conversion.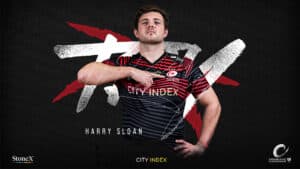 70 | Nottingham 0-49 Saracens Men
Will Hooley is on at full-back and has replaced Tom Whiteley with Elliot Daly moving to centre, Dom Morris to the wing.
This game is very open now and Sarries are not hanging around even when Nottingham find touch and chase well.
Successive breaks from Hooley and then George get Sarries to the line but Nottingham manage to snuff Sarries out on both occassions.
It's frenetic!
65 | Nottingham 0-49 Saracens Men
A rare score for Eroni Mawi!
The forwards get to work and it's the replacement who powers over.
The bench loved that one.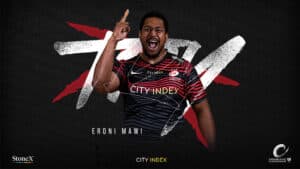 62 | Nottingham 0-42 Saracens Men
Scrum penalty to Sarries and Farrell gets the side back into the Nottingham half.
A great take from Itoje allows Sarries to get the attack going and there's another break from Daly. Sloan is also in the mixer and gets a nice offload away after contact.
Sarries then kick through and force the man out close to his line.
58 | Nottingham 0-42 Saracens Men
Big defensive set from Sarries on their own line as Nottingham try the pick and go tactics.
Eventually the ball is ripped loose and Lewington clears to halfway with a brilliant kick under pressure.
Joel Kpoku and Duncan Taylor are off and Callum Hunter-Hill and Harry Sloan are on.
54 | Nottingham 0-42 Saracens Men
Alex Day is on at scrum-half with Segun coming off and Whiteley moving to the wing.
Koch concedes a penalty for a high tackle and then Sarries fly up in defence.
There's a big hit from Christie but he's unlucky to get caught on the wrong side and the referee blows for a Nottingham penalty.
52 | Nottingham 0-42 Saracens Men
Lovely. Lovely. Lovely.
This is a fantastic score, finished off by Tom Whiteley.
Big scrum from Eroni Mawi, Sarries with the advantage then get it through the backs and it's Farrell who puts Daly though a gap and Whiteley is on his inside to score.
Farrell converts.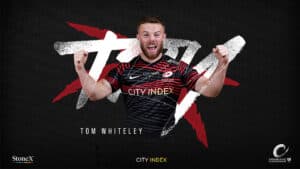 49 | Nottingham 0-35 Saracens Men
An all-new front-row for Sarries as Eroni Mawi, Jamie George and Vincent Koch all run on.
Good shift from Mako, Woolfy and Alec there too.
Nottingham have a player down currently after a head knock but he's thankfully okay.
44 | Nottingham 0-35 Saracens Men
Another quick score for Sarries and it's Lewington with his second.
Sarries capitalising on the fact Nottingham are defending with 13 men and they move the ball quickly through the backs left before moving it back to the space and Lewington straightens to score.
Farrell converts.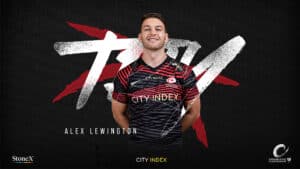 42 | Nottingham 0-28 Saracens Men
Penalty try to Sarries! That's the bonus point secured.
Straightforward catch and drive that Nottingham couldn't stop. Well, they tried to but only succeeded in giving away the penalty try and ther was also a yellow card for Luke Frost.
Great start to the second half.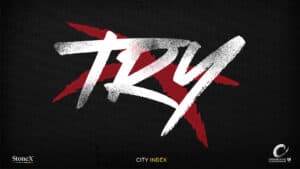 41 | Nottingham 0-21 Saracens Men
Back underway at The Bay. Nottingham gather the restart and clear to Daly. The full-back finds Farrell, who send the ball skywards for Daly to chase.
Nottingham knock on under pressure from Daly and Sarries will have the put-in.
Nottingham get the next put-in after a knock-on but a great hit from Clarey in the next scrum wins the penalty.
📸 | Match Action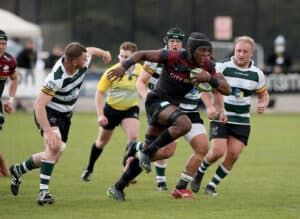 Half-Time | Nottingham 0-21 Saracens Men
Sarries have clearly been the better team when in possession but you've go to give credit to the Nottingham defensive effort in that first 40 minutes.
Mark McCall's side will feel like they've left a few points out there in that first half but there were positive signs with both wingers looking electric with ball in hand and the set-piece is working very well.
A bit more physicality and patience around the fringes close the Nottingham line may have yielded at least one more score but there is plenty to build on.
40 | Nottingham 0-21 Saracens Men
Sarries have another shot as they get into the Nottingham half having won a scrum penalty.
Farrell frees Segun down the left and Browning brings the winger down 10m from the line. Sarries move it again but are forced back 20m.
Farrell has it again and kicks through for Segun but Nottingham cover and then kick the ball out with the clock in the red.
36 | Nottingham 0-21 Saracens Men
Eventually Sarries get a third! Dom Morris!
Sarries pick the scrum option this time and Billy Vunipola goes quickly from the base. The ball is recycled quickly and Morris comes onto the ball at pace to get over the line.
Farrell converts.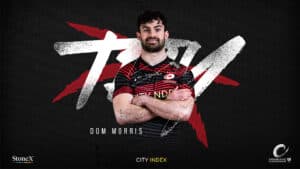 34 | Nottingham 0-14 Saracens Men
Sarries opt for the 5m tap and go and although they don't get over there's another penalty.
The referee has a stern word with the Nottingham skipper and Sarries go again.
Another penalty and Ben Betts is shown a yellow and is off for 10 minutes.
31 | Nottingham 0-14 Saracens Men
Farrell spots space in the back field and a fantastic chase from Morris and Whiteley allow Wray to get over the ball and win a turnover a few metres from the Nottingham line.
The forwards try to pick and go for several phases but Nottingham repel them. The hosts are then offside.
28 | Nottingham 0-14 Saracens Men
Venter has come off second best as he was tackled from the restart and Jackson Wray is on.
There was a break from Itoje as well in there but Nottingham again do well to scramble back.
Another penalty for the hosts as Sarries are offside and they're up to the 22.
26 | Nottingham 0-14 Saracens Men
A second score for Sarries! It's Lewington, who just keeps scoring.
This is actually an absolute pearler of a try. Venter breaks initially down the left, there's great hands from Mako Vunipola and Andy Christie in the midfield and then Duncan Taylor and Owen Farrell exchange passes before the fly-half puts Lewington in.
Farrell converts.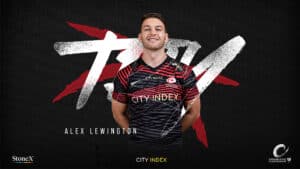 22 | Nottingham 0-7 Saracens Men
A couple of penalties conceded by the hosts - one at the breakdown and one at the line-out - have Sarries into the 22 again.
The line-out isn't straight though so it will be Nottingham at the scrum.
15 | Nottingham 0-7 Saracens Men
Great speed and agility from Segun, who gathers the box kick and then races through several tackles before somehow finding an offload while on his way down.
Nottingham's defence are rewarded for their endeavour though as they win a turnover.
The hosts enjoy a spell of possession but the Sarries defence is rising to the challenge, big efforts from Whiteley and Christie in there.
There's a penalty though and Riddington kicks to touch.
11 | Nottingham 0-7 Saracens Men
Nottingham win a penalty at the breakdown and kick to the corner. The hosts get their maul going but there's a great turnover from Christie to release the pressure.
Dom Morris powers through two tackles to break into the Nottingham half but Whiteley can't gather the centre's cute offload.
Nottingham play quick but kick out on the full.
9 | Nottingham 0-7 Saracens Men
TRY FOR SARRIES, it's Andy Christie.
Patience from Sarries as Nottingham repel the first onslaught after the line-out.
A few phases later it's Christie who goes over with Itoje on his shoulder. Farrell converts.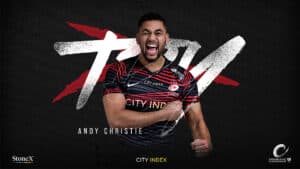 7 | Nottingham 0-0 Saracens Men
More pressure in the scrum from Sarries and great defensive physicality from Andy Christie as Coughlan brings the ball forward.
Nottingham are penalised for not rolling away as Sarries come back at them.
Farrell finds the corner.
5 | Nottingham 0-0 Saracens Men
A first scrum as Janco Venter knocks on inside the Nottingham 22. Sarries pile on the pressure but the hosts clear.
Whiteley spots that it's on down the short side for Daly and the full-back chips deep but Stapley covers well and is forced into touch.
Sarries take the line-out and shift the ball wide but a looping pass from Daly to Lewington is judged to have gone forward.
3 | Nottingham 0-0 Saracens Men
A few early up and unders from both sides are well dealt with.
A great chase and tackle from Tom Whiteley forces a knock on.
There's an early break from Elliot Daly but full-back Jack Stapley makes a great tap tackle just inside his 22.
Kick Off | Nottingham v Saracens Men 
Let's goooooooo.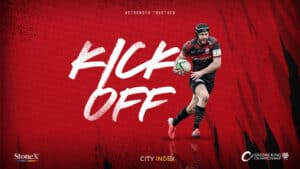 Team News | Saracens Men 
A first start of the Championship season for Tom Whiteley, who has been brilliant at injecting pace into the game from the bench in recent weeks.
Likewise, Al Clarey and Tom Woolstencroft will feature from the start for the first time - the latter making his 50th appearance for the Men in Black today.
Janco Venter, who looked incredibly powerful with ball in hand against Bedford Blues a few weeks back, is another new face from the start and there is also a return for Andy Christie.
Rotimi Segun, a man who loves nothing more than scoring tries, is back too and an exciting midfield pairing of Duncan Taylor and Dom Morrris will look to cause havoc.
All set at Lady Bay! 
Greetings from an overcast Nottingham, it's almost time for action as Saracens Men face Nottingham.
Sarries have just concluded their warm-up and from where I was watching they look sharp.
Kick-off is just ten minutes away.
Welcome to the Live Blog! 
Sarries family, welcome!
We'll be bringing you live updates from The Bay in Nottingham on Saturday evening. Director of Rugby Mark McCall has named another strong XV with Saracens Men looking to make it six wins on the bounce in the Greene King IPA Championship.
Come back and join us from 5.20pm.

MATCH REPORT | Loughborough Lightning 25-33 Saracens Women (AC Cup - Rd 2)
Saracens Women held their nerve to secure a first victory of the cup campaign at Franklin's Gardens. After a defeat last weekend to Harlequins, Alex Austerberry's side were dealt a blow in the warm-up, as fly-half Amelia MacDougall was ruled out. Sarah McKenna moved to ten, with Cara Wardle coming into the starting XV. It […]

INJURY UPDATE | September 2023
Here's an update on the current squad as we head towards the start of the Gallagher Premiership season. Alec Clarey Is back in training after returning from a neck injury, and is due to return to the matchday squad imminently. Andy Christie Had successful surgery on a broken arm and will be back in training […]

Travel Information | England Women vs Canada Women
We're looking forward to welcoming you to StoneX Stadium tomorrow for the women's international between England and Canada. Here's all the information you need before you make your way to the stadium. PLEASE NOTE THERE IS NO TRAIN SERVICE TO MILL HILL BROADWAY (THAMESLINK) DUE TO ASLEF STRIKE ACTION. Getting to StoneX Stadium is quick […]