Press Notes | McCall relishing La Rochelle challenge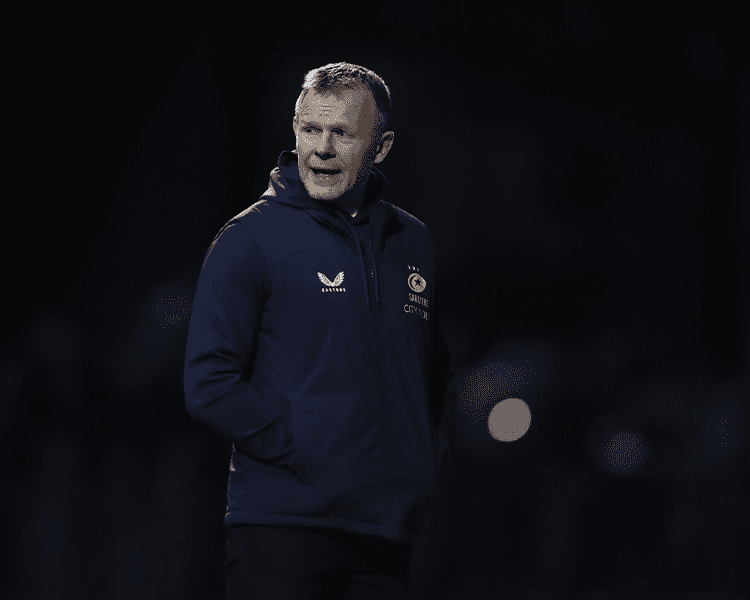 Director of Rugby Mark McCall says these challenges are ones that the players relish as they prepare to take on La Rochelle in the Heineken Champions Cup Quarter Final.
The Men in Black head to the home of the Reigning Champions in Sunday's last eight clash, and McCall said he can't wait for one of the biggest tests in club rugby.
"It's a huge challenge, going to a place we've never been and one of the most atmospheric stadiums in European rugby.
It's the home of the reigning champions, who have been in back-to-back finals so that tells you a lot about them as a team. They are packed full of superb players and are well coached, but this is the kind of challenge that our group relishes and embraces.
All parts of your game have to be incredibly strong. We have all seen how strong their set piece can be so up front will be hugely important. They are a serious threat to the breakdown so the fundamentals need to be in place for us."
With a wealth of experience amongst the squad, McCall is hoping they can draw on their previous success in this competition as they look to book a place in the semi-final.
"The group of players we now have, there is a core that are still here from those achievements. This is our 10th consecutive Quarter Final so there is plenty of experience amongst the squad.
It's dangerous to look too far in to the past as this squad are trying to build their own story, but it certainly helps to be able to draw back on those kind of occasions.
To have 43 knockout matches in 10 or 11 years when you can only get in five a year is an incredible achievement. Going to places like La Rochelle keeps you alive and excited, but we are well aware of the scale of the task."
He also paid tribute to Andy Christie who has unfortunately been ruled out after breaking his arm in the win over Ospreys on Sunday.
"Andy was operated on, it's a real shame for him as he's been playing regularly all year. This has probably been his breakthrough year, he has been superb so we're disappointed for him."
Finally, he spoke about Will Skelton who was crucial to the Saracens success, but is now plying his trade for Ronan O'Gara's side.
"It will be lovely to see him again. I know he remains very close friends with a lot of out players. He made a wonderful contribution to our club, it's been a great experience for him coming over to Europe and the influence he's had on Saracens and La Rochelle tells you a lot about him."