Saracens and Seat Unique Join Forces to Elevate Matchday Experiences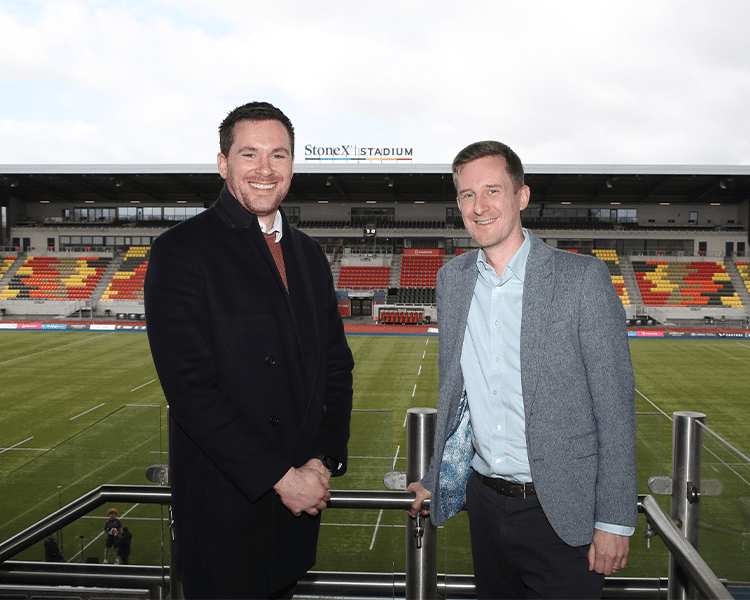 We are delighted to announce that Seat Unique has been named our Official Hospitality and Premium Ticket Platform for the 2023 season and beyond.
Throughout the relationship, Saracens' online hospitality and premium ticket sales will be exclusively powered by Seat Unique. This includes official premium experiences for all home games at StoneX Stadium.
Saracens customers will now enjoy the benefits of digital improvements to the online customer journey via the integration of our cutting-edge technology. This includes round-the-clock online access to every premium matchday experience at Saracens, 365 days a year. 
In just four clicks, fans can now easily purchase hospitality packages and premium tickets using any device, whether it be a mobile, tablet, or desktop computer.  
We are thrilled to be helping more fans access a host of incredible premium facilities at StoneX Stadium, including renowned The Tulip Club, which is 'luxurious and immersive hospitality at its best, and fan favourite The Park. Situated in the outstanding new West Stand, The Park it is the perfect premium experience for rugby obsessives, friends, family, and colleagues alike. 
Saracens have become the latest sporting organisation to utilise our innovative technology, alongside the Welsh Rugby Union, Harlequins and Ospreys to name just a few. 
On the Seat Unique platform, fans can book unique premium matchday experiences throughout the season, including the highly anticipated home league match against London Irish on 23rd April 2023 and the Home Semi Final on the weekend of May 12-14th. 
Mike Godfrey, Head of Sales & Business Development at Saracens, said: "On behalf of Saracens, I'm very happy to share our excitement on our entering into a commercial relationship with Seat Unique. Their reputation for innovation and putting the fan experience first is well known and aligns perfectly with our own ethos and values. We pride ourselves on providing industry-leading hospitality experiences and customer service and know that working with Seat Unique will enable us to take both of these elements to new heights."
Robin Sherry, CEO and Founder of Seat Unique, said: "We are thrilled to be partnering with Saracens, a club that represents the pinnacle of excellence in rugby union. As the Official Hospitality and Premium Ticket Platform, we are proud to offer fans unparalleled access to unforgettable matchday experiences." 
"Our mission is to help more fans enjoy the excitement of top-tier rugby in the most comfortable and immersive way possible. We can't wait to work alongside Saracens to deliver an exceptional hospitality service that truly reflects the club's commitment to excellence both on and off the pitch."
Hospitality packages and premium tickets for Saracens home fixtures are available to book through Seat Unique from today.